"How can you possibly afford to travel indefinitely for months/years on end? Did you win the lottery or something?"   The notion that longterm travel is a luxurious and unobtainable reality is still quite a pervasive myth; however, the reality is that longterm travel is something that is truly achievable with enough preparation, discipline and dedication.  The following are six suggestions to turn your travel checklist into a reality.
SIMPLICITY
Mastering the art of simplifying your life is a task that can benefit just about anyone regardless of whether one is saving for travel or not.  When one desires less material possessions one spends less time acquiring, hoarding, & polishing.  An uncluttered life actually opens up more disposable time to pursue hobbies and other activities.  Most importantly, spending less allows one to increase his/her savings in the process. The concept is paradoxical but essentially quite simple: Less = More
FRUGAL EXERCISE
Instead of joining a gym, yoga class or sports team (with all of the expensive membership fees) consider investing in a yoga mat, dumbbell set & a decent pair of running shoes or in-line skates. Learn to exercise daily at home or outside with inexpensive equipment. The last time I checked a jog at a nearby park didn't involve any exorbitant fees for oxygen 😛 My personal favorite is doing stretches & yoga poses while watching Youtube videos on photography & travel as opposed to just parking my ass on the couch or computer chair.
INEXPENSIVE TRANSPORTATION
The majority of individuals who own vehicles DO NOT need them – especially if you live in an urban center with decent public transportation. Consider moving closer to your workplace & enjoy the health benefits of walking to most places you frequent or carpooling to work. The amount of gravy you save by not having a vehicle is astounding when you consider how much it costs to purchase, maintain, insure and power the behemoth.
SELF LEARNING
Learning a new hobby is a great way to enrich/enhance your life. Moreover, learning a new subject on your own is a fantastic way to acquire a new skill without spending money in the process. Internet resources provide tutorials on just about any skill that one might want to acquire. Personally, I've spent recent years focusing in on photography, Asian languages, & psychology. I'm learning all of these skills without spending money on courses, lectures & books. It's all done online for free.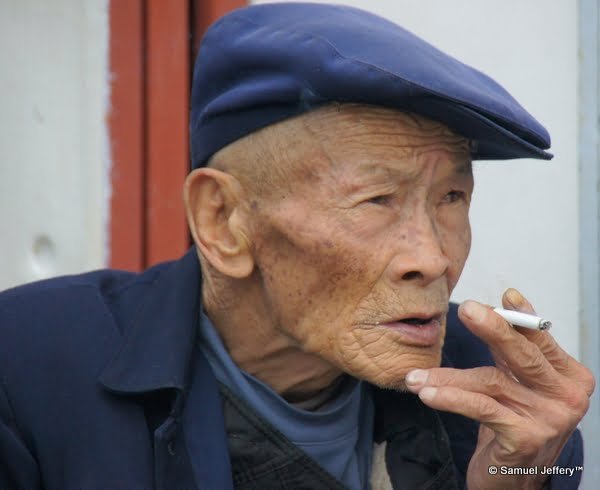 ELIMINATE/REDUCE BAD HABITS
Gambling, drinking, smoking, & impulsive shopping are surefire ways to watch your hard earned money go straight down the tube while preserving you in shackles as a perpetual wage slave. Consider eliminating or reducing any of these practices while saving for your next adventure. If you're traveling in developing countries you can resume drinking & smoking for a fraction of what it would cost you back home.
CHEAPSKATE SOCIALIZING
Instead of going out to paint the town red every other night or weekend consider pursuing social activities that are based at home or outdoors as opposed to at finer establishments. If you meet friends at restaurants, bars and nightclubs more often than not it's really difficult not to spend a small fortune. Consider encouraging social ties based on hobbies, dinner parties and outdoor activities such as hiking where dumping coinage is not the central theme.
CONCLUSION
Saving for the trip of a lifetime doesn't have to be painful or cumbersome. In fact, it gives you the perfect opportunity to simplify your life, kick bad habits, learn new skills/hobbies and become a more disciplined individual in the process. ALL of this EVEN before you start your BIG ADVENTURE!!!
Best wishes,
Samuel Jeffery