Aarhus is the largest city on the Danish mainland (Jutland), and the second-biggest overall in Denmark. While Copenhagen gets all the attention (and deservedly so), Aarhus is somewhat forgotten by travellers.
Nonetheless, it has scores of notable attractions. From one of the best open-air museums in Europe to a futuristic library, you'll have plenty to do here.
Come check out our Aarhus travel guide as we cover the best things to do in Aarhus, Denmark.
Aarhus City Guide: A Brief History Of Aarhus, Denmark
Nestled on the eastern coast of Denmark's Jutland peninsula lies the ancient city of Aarhus, a vibrant metropolis with a rich cultural heritage that dates back over a millennium. From its Viking beginnings to its medieval past and industrial era, the city has evolved over time, retaining its unique character and allure.
Once a humble trading post established by intrepid Viking warriors in the 8th century, Aarhus grew in stature to become one of Denmark's most important trading towns. The town's bustling port was a hub of activity, with merchants and traders from across Scandinavia and beyond exchanging goods and ideas. Aros, as the town was then known, flourished during the Middle Ages, with powerful guilds of craftsmen and merchants shaping the city's economy and culture.
However, Aarhus was not immune to the ravages of time. A series of disasters in the 17th and 18th centuries, including devastating fires, epidemics, and war, threatened the city's very existence. Nevertheless, the city rebuilt, with a renewed sense of purpose and determination. The 19th century saw a new era of prosperity and growth, with grand buildings and infrastructure transforming the city's appearance.
Today, Aarhus is a city that exudes elegance and sophistication. From its awe-inspiring Gothic cathedral to its magnificent City Hall, the city is a treasure trove of architectural marvels. Its cultural scene is equally impressive, with museums, art galleries, and music festivals that showcase the city's rich history and creative spirit. Aarhus University is a beacon of academic excellence and research prowess, attracting students and scholars from all over the world. The city's business district is also thriving, with innovative start-ups and tech companies driving economic growth and innovation.
But it is the city's natural beauty that truly sets it apart. The sparkling waters of the Aarhus River, the verdant forests, and the stunning coastline all combine to create a magical backdrop for this enchanting city. The people of Aarhus are proud of their heritage and their city, and it shows in their warm and welcoming demeanor.
Aarhus is a city that delights and inspires at every turn. Its rich history, cultural vibrancy, and natural beauty make it a must-visit destination for any traveler seeking an authentic Danish experience. Whether strolling along the riverbank, marveling at the city's architectural gems, or immersing oneself in its vibrant cultural scene, Aarhus offers a feast for the senses and a journey of discovery that will linger long in the memory.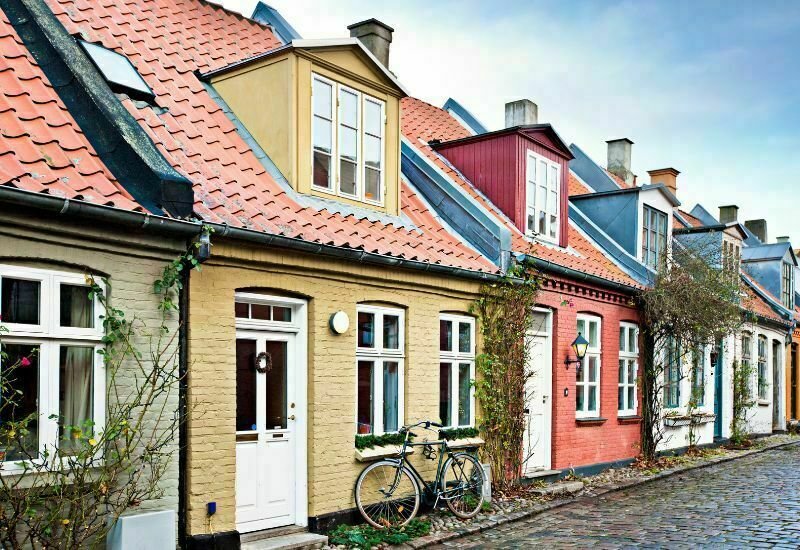 Aarhus Top Attractions and Best Places to Visit in Denmark
Shortly after arriving in Aarhus, make Den Gamle By your first stop. Translating to "Old Town" in English, it isn't the old centre of Aarhus, per se. Rather, it is a living history museum. While the original open-air attraction used buildings from Old Aarhus, its 75 buildings come from all over Denmark.
Other outdoor ethnographic museums found throughout Europe focus on village life. In contrast, Den Gamle By focuses on life in a typical Danish town in centuries past. As you walk its streets, you'll get to see actors/actresses at the post office, the blacksmith, and other shops.
There are also a number of attractions within this park. You'll find several museums, ranging in topic from clocks to toys to textiles, during your time here. A few pleasant gardens are also included – some grow food for the market, while others are decorative. In the case of the latter, you'll enjoy the Renaissance-style green space behind the Mayor's house.
End your day here with a meal at one of Den Gamle By's restaurants or cafes. As you enjoy your food, watch locals go about their business, as if it was the 19th century.
In the mood to learn about local and global anthropology? Include the Moesgaard Museum on your list of things to see in Aarhus. Thanks to the work of archaeologists associated with Aarhus University, this facility's exhibits brim with over 50,000 pieces.
While you'll find artifacts from around the world, some of the best archaeological finds in Denmark are here. These include Grauballe Man, a corpse that was well-preserved by the bog where scientists found him. According to carbon dating, he met his end nearly 2,300 years ago. Cause of death: a slash to the throat. Thanks to his killer's decision to dump him in the bog, his body remains as it was millennia ago.
Other Danish highlights include a large cache of medieval weapons and a collection of rune stones. Once you get to the global galleries, you'll find pieces sourced from Asia to Africa.
If you're more in the mood for visual art than anthropology, check out the ARoS Aarhus Art Museum instead. Its current appearance is deceiving – while it appears super-modern, the institution itself has been open since 1859. The current structure is the fourth home for the oldest art museum in Denmark outside Copenhagen.
It hosts works of art from around the world. However, its primary focus is on artists from the Danish Golden Age. These masters include painters like Bjørn Nørgaard and Ólafur Elíasson. After getting your fill of artistic brilliance, head upstairs to "Your Rainbow Panorama", which boasts killer views of Aarhus.
If the performing arts are more your jam, take in a performance at Musikhuset Aarhus. With a listed capacity of approximately 3,600 people, it is the largest concert venue in Scandinavia.
Whenever you visit, an event will almost certainly be happening, as the complex hosts 1,500 events per year. Operas, musicals, ballets, orchestra performances, and concerts all happen here. No matter when you go, you'll be in for a treat.
Other Cultural Attractions: Trip to Aarhus, Denmark
Love greenery? Make room in your travel itinerary for the Aarhus Botanical Gardens. It is a great place to relax, as it is within walking distance of touristy Den Gamle By. This attraction has been protecting and showing off the flora of North Central Europe since 1875.
The gardens show well in all seasons. However, greenhouses allow plant displays to continue throughout the winter. If you are visiting and need a respite from the cold, check out the tropical dome. A new addition to the park, its humid, warm air and equatorial flora will lift your spirits in record time!
Fans of books and post-modern architecture will want to include Dokk1 in their sightseeing plans. Built to resemble a floating metal disc, photographers will be in their element here. Inside, there's more to do than just read books. You can check out board games, play video games, play ping-pong, and more. If you encounter a rainy day, this place can salvage your plans.
Check out the different kinds of ungulate that live in Denmark at Marselisborg Deer Park. For the past 85 years, this fenced 54-acre park has protected various species of deer. Most of the terrain is open, rolling hills, making it easy to spot these gorgeous animals.
End your visit to Aarhus by spending an afternoon or evening in Latinerkvarteret. Known in English as the Latin Quarter, it is an artist's hub by day and an entertainment district by night. Check out galleries, go out for a meal, then spend time in one of its pubs.
Top 10 Things To Do in Aarhus, Denmark For Visitors
Situated on the eastern coast of Denmark, the enchanting city of Aarhus exudes a captivating allure that draws in visitors from far and wide. From its rich cultural heritage and stunning architecture to its scenic natural beauty and vibrant culinary scene, this Danish gem offers an array of treasures waiting to be explored.
For art enthusiasts, the ARoS Aarhus Art Museum stands as a cultural beacon, showcasing a vast collection of contemporary art from both Danish and international artists. But it is the museum's iconic "Your Rainbow Panorama" installation on its rooftop that truly steals the show, offering an ethereal vantage point of the city's skyline.
A stroll through the Old Town of Aarhus is like taking a step back in time. Its charming medieval streets and colorful timber-framed buildings hark back to the 16th and 17th centuries, allowing visitors to immerse themselves in Denmark's rich history. Here, one can explore museums and craft workshops that offer a glimpse into life in times gone by.
The Aarhus Cathedral, also known as the Church of Our Lady, is an architectural marvel that dominates the city's skyline. Its soaring spire, intricate carvings, and stunning stained-glass windows create an awe-inspiring sight that is sure to leave a lasting impression on any visitor.
The tranquil Aarhus River winds its way through the city, providing a serene respite from the hustle and bustle of urban life. A leisurely stroll along its banks or a boat tour allows visitors to appreciate the beauty of the city's gardens, parks, and bridges from a unique perspective.
The Den Gamle By Open-Air Museum is a living history museum that transports visitors back to the 17th, 18th, and 19th centuries. Over 75 restored buildings showcase the customs and daily life of the Danish people during this period, making it a fascinating destination for history buffs.
Marselisborg Palace, located just outside Aarhus, is a regal summer residence that exudes an air of grandeur and sophistication. Its stunning gardens and grounds are open to visitors during the summer months, offering a glimpse into the life of Danish royalty.
Aarhus' culinary scene is renowned for its innovation and diversity, catering to a range of tastes and budgets. From Michelin-starred restaurants to trendy cafes and artisanal food markets, visitors are sure to find something that delights their taste buds.
The Moesgaard Museum offers a deep dive into the history and culture of Denmark and its people, from Viking history to prehistoric artifacts and modern art. The museum's exhibits are a testament to the country's rich cultural heritage and artistic expression.
Aarhus' vibrant festival scene celebrates music, art, food, and wine, bringing together locals and visitors from all corners of the globe. The Aarhus Festival and the NorthSide Music Festival are two of the city's most popular events, offering a glimpse into the city's dynamic and creative spirit.
The city's coastline is a treasure trove of scenic beaches and coves that beckon visitors to bask in the beauty of nature. Bellevue Beach and Mols Bjerge National Park are two of Aarhus' most beloved beach destinations, offering the perfect setting for relaxation and adventure alike.
Aarhus is a city that truly captures the essence of Denmark's diverse and fascinating culture. Its blend of history, culture, nature, and cuisine make it a must-visit destination for anyone seeking an enchanting travel experience.
What To Eat and Drink in Aarhus, Denmark
Aarhus, the vibrant coastal city in Denmark, tantalizes the taste buds of food enthusiasts with its diverse and impressive culinary scene. From traditional Danish cuisine to innovative fusion dishes, Aarhus' gastronomic offerings are a reflection of the city's dynamic and cosmopolitan spirit.
A visit to Aarhus is incomplete without savoring the iconic Danish open-faced sandwich, smørrebrød. The simple yet flavorful sandwich is a delightful combination of rye bread and an array of toppings, including pickled herring, smoked salmon, roast beef, liver pate, and cheese. These delicacies can be enjoyed at cafes and restaurants, including the popular Aarhus Street Food Market.
For a more hearty meal, try the traditional Danish meatballs called frikadeller. The succulent meatballs are made with a blend of ground pork or beef, infused with onions, garlic, and herbs, and typically served with boiled potatoes and gravy. This dish can be savored in many traditional Danish restaurants scattered throughout Aarhus.
Being a coastal city, Aarhus boasts of a plethora of fresh seafood, which can be relished in a variety of dishes. The Seafood Bar is a must-visit place for seafood lovers, offering a stunning view of the harbor and an extensive selection of fresh seafood dishes.
Beer lovers will not be disappointed with Aarhus' thriving craft beer scene. The city is home to several microbreweries and beer bars serving an impressive selection of local and international craft beers. Sip on a Tuborg or Carlsberg, the traditional Danish beers, or head to Mikkeller Bar Aarhus and Fermentoren beer bar for a more avant-garde experience.
Aarhus' coffee culture is equally captivating, with an abundance of artisanal coffee shops and cafes. Indulge in a velvety cup of coffee at La Cabra Coffee Roasters or Great Coffee, and pair it with a traditional Danish coffee experience called "kaffebord," which includes a spread of pastries, cakes, and cookies.
For those with a sweet tooth, Aarhus has a delightful range of pastries and confectioneries to offer. The flaky, buttery pastry, wienerbrød, filled with custard or jam, is a quintessential Danish treat that can be found in many bakeries and cafes throughout the city. Savor the cinnamon rolls called kanelbullar or layered cake called lagkage for a truly indulgent experience.
Aarhus' culinary scene is a testimony to its cultural heritage and the city's avant-garde spirit. With its range of flavors and tastes, visitors to Aarhus are in for an exquisite gastronomic adventure that is bound to delight the senses.

source: Aden Films on YouTube
Top Restaurants In Aarhus, Denmark
Aarhus, Denmark, is a city that is known for its rich culinary traditions and innovation, which can be seen in its many restaurants. From fine dining establishments to cozy cafes, Aarhus has a diverse and vibrant food scene that is sure to delight the taste buds of any traveler. Here are some of the top restaurants in Aarhus that are not to be missed:
First on the list is Frederikshøj, a Michelin-starred restaurant that offers a culinary experience unlike any other. The chefs at Frederikshøj use only the freshest and locally sourced ingredients to create innovative dishes that are a true reflection of the region's flavors. With its breathtaking views of the surrounding countryside, elegant decor, and impeccable service, dining at Frederikshøj is an experience that is not to be missed.
For a more laid-back dining experience, head to Domestic, a cozy restaurant that is committed to sustainability and organic ingredients. The menu features traditional Danish cuisine with a modern twist, with a focus on seafood and vegetables. The chefs at Domestic are dedicated to using ingredients that are in season, ensuring that every dish is bursting with flavor and freshness.
Restaurant Hærværk, located in the trendy Frederiksbjerg neighborhood, offers a seasonal menu that celebrates the best of local and regional produce. The chefs at Restaurant Hærværk use traditional cooking techniques such as smoking and fermenting to create unique and flavorful dishes that are sure to delight the taste buds. The minimalist and chic decor, combined with an open kitchen, make this restaurant a must-visit for any food lover.
Gastromé is another fine-dining restaurant that offers a contemporary approach to Nordic cuisine. The menu features locally sourced and seasonal ingredients, with a focus on seafood and game. The chefs at Gastromé use innovative techniques to create dishes that are both visually stunning and delicious. With its elegant decor and attentive service, dining at Gastromé is a luxurious and unforgettable experience.
Restaurant Pondus is a charming restaurant located in the heart of Aarhus, offering hearty and flavorful dishes that are a true reflection of Danish cuisine. With a focus on game and fish, the menu is both classic and modern, and the cozy ambiance and friendly service make it a great choice for a night out with friends.
If you're in the mood for Italian cuisine, head to Mefisto, a chic and modern restaurant that specializes in pizza and pasta dishes. The wood-fired oven adds an authentic and smoky flavor to the dishes, and the stylish decor and attentive service make it a favorite among locals and tourists alike.
For a unique dining experience, head to Restaurant ET, located in the Aarhus Art Museum. With a menu that changes seasonally and a focus on using locally sourced and organic ingredients, Restaurant ET is a true celebration of the region's flavors. The minimalist decor and stunning views of the city make it a popular spot for both locals and tourists.
Finally, Kähler Villa Dining is a classic French restaurant that is housed in a historic villa. With a menu that features dishes such as escargots, duck confit, and creme brulee, Kähler Villa Dining is a fine-dining experience that is both elegant and refined. The chefs use only the freshest and locally sourced ingredients to create dishes that are a true celebration of French cuisine.
No matter where you choose to dine in Aarhus, one thing is for sure: the city's culinary scene is sure to delight and satisfy your taste buds.

source: Laura The Explorer on YouTube
Tours For Visitors To Aarhus, Denmark
Aarhus, Denmark, is a city that has so much to offer visitors, from its rich history to its vibrant culture and beautiful scenery. One of the best ways to experience all that this city has to offer is by taking a tour. There are a plethora of tours to choose from, each offering its own unique perspective and insights into the city.
For those interested in exploring the city's history and architecture, a walking tour is an ideal choice. You'll meander through the charming streets and squares of the historic center, taking in the beautiful architecture and learning about the city's colorful past from a knowledgeable local guide.
Food lovers will be delighted by the Aarhus street food tour, where you'll get to sample a variety of local and international dishes from some of the city's top street food vendors. This is a fantastic way to experience the local cuisine and culture, and the tour provides fascinating insights into the history and traditions behind each dish.
Art aficionados should definitely consider the ARoS Art Museum tour. The museum is one of the top attractions in Aarhus, and this tour offers a chance to experience its impressive collection of contemporary art, with expert guidance and commentary from an experienced art guide.
For a different perspective on the city's history, consider taking the Aarhus Viking Tour. You'll visit some of the city's top Viking sites, including the Moesgaard Museum, where you can see Viking artifacts and learn about Viking culture and history.
Beer lovers shouldn't miss the Aarhus Beer Tasting Tour, which takes you through some of the city's top craft breweries and beer bars. You'll have the opportunity to sample a variety of local beers, while learning about the history and culture of beer in Denmark.
A bike tour is a great way to experience the city's beautiful scenery and charming streets, and the Aarhus Bike Tour is one of the best. You'll pedal through the city's parks and hidden gems, taking in its top attractions while enjoying the fresh air and beautiful surroundings.
The Aarhus Food Tour is another culinary experience that is not to be missed. This tour takes you through the city's top food markets, restaurants, and cafes, offering a chance to sample some of the city's top culinary delights and learn about the history and culture behind each dish.
For a spiritual and architectural experience, consider the Aarhus Cathedral Tour. The cathedral is one of the city's top attractions, and this tour offers a chance to explore its impressive interior and learn about its architecture, history, and religious significance.
Aarhus is a city that is best appreciated from a variety of perspectives, and the Aarhus River Cruise offers a chance to take in its top attractions from a unique viewpoint. You'll float through the city's canals and rivers, enjoying stunning views of its historic buildings and beautiful scenery.
Finally, for those seeking a thrilling and eerie adventure, the Aarhus Ghost Tour offers a chance to experience the city's haunted past. Led by a knowledgeable local guide, you'll journey through the city's dark alleys and streets, hearing spine-chilling tales of its haunted history and folklore.
In conclusion, Aarhus offers a wide range of tours that cater to every interest and preference. Whether you're interested in history, art, cuisine, or simply want to explore the city's beautiful surroundings, there's a tour for you. So, don't miss out on the chance to experience all that this vibrant city has to offer.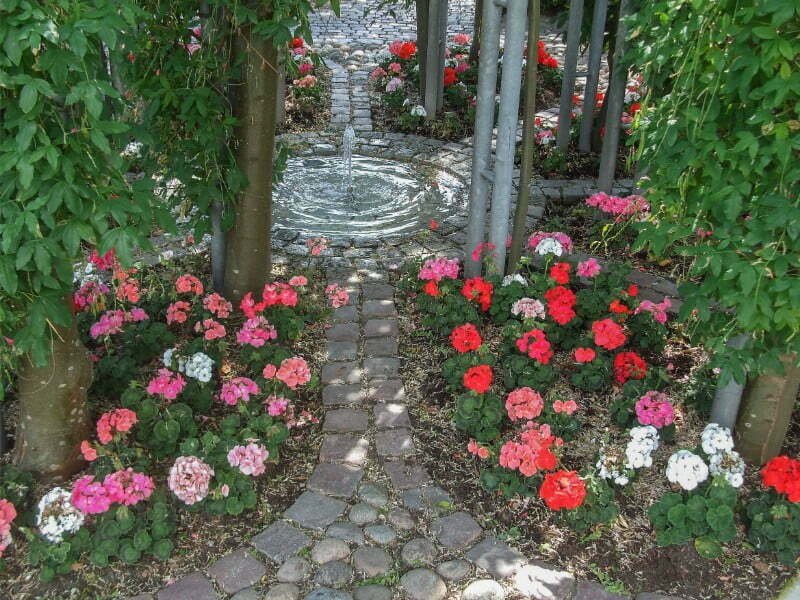 Aarhus Accommodations: Hotels, Guesthouses and Hostels
Aarhus, Denmark, is a city that offers travelers a wide range of accommodation options. From luxurious hotels to budget-friendly hostels and cozy guesthouses, the city has something for everyone.
For those who prefer to indulge in the finer things, Aarhus has a number of luxury hotels to choose from. The Hotel Royal, with its elegant and spacious rooms, gourmet restaurant, and well-equipped fitness center, is a prime example. The Comwell Aarhus, with its modern and stylish rooms, spa facilities, and excellent restaurant, is another top-notch option.
Mid-range hotels are also available for those seeking comfort at an affordable price. The Wakeup Aarhus Hotel, located in the heart of the city, offers sleek and chic rooms at an affordable price. The Radisson Blu Scandinavia Hotel is another mid-range option, with comfortable and spacious rooms, an on-site restaurant, and fitness center.
Guesthouses provide a more intimate and personalized experience for travelers. The Aarhus Guesthouse, with its cozy and inviting atmosphere and comfortable rooms, offers a home away from home. The City Sleep-In Hostel is another charming guesthouse option, providing modern and clean rooms at a reasonable price.
Budget-conscious travelers can find plenty of options in Aarhus, including hostels. The Danhostel Aarhus City, located in the city center, offers clean and comfortable rooms, as well as a fully-equipped kitchen. The Aarhus Hostel is another excellent choice, with a warm and friendly atmosphere, free breakfast, and affordable rates.
In addition to traditional accommodations, visitors to Aarhus can also opt for Airbnb rentals. These unique and locally-owned apartments and homes offer travelers a chance to experience the city like a local.
Aarhus, Denmark offers a wide range of accommodation options to suit any traveler's budget and preference. Whether you're looking for luxury, comfort, or affordability, Aarhus has something to offer, making it an ideal destination for all kinds of travelers.
Day Trips From Aarhus, Denmark
Aarhus, Denmark is a city steeped in history and culture, but the surrounding region is equally rich with natural beauty and fascinating destinations. For those who have the time and inclination to venture outside the city limits, a host of unforgettable day trips awaits.
For those who enjoy the great outdoors, Mols Bjerge National Park is an absolute must-see. Located just an hour's drive south of Aarhus, the park features rolling hills, sparkling lakes, and dramatic coastal cliffs. Hikers and nature enthusiasts alike will delight in the many trails and stunning vistas throughout the park.
For a taste of small-town charm, the historic town of Randers, located just 30 minutes from Aarhus, offers a wealth of attractions. Highlights include the Randers Rainforest, a massive indoor tropical rainforest featuring exotic animals and plant life, and the Gudenå River, which offers opportunities for canoeing, kayaking, and fishing.
For families with children, Legoland is a must-visit destination. Located an hour and a half from Aarhus, the world-famous amusement park is packed with rides and attractions based on the beloved Lego toy brand.
For those interested in Danish history and culture, Skagen is a fascinating destination. Although it requires a bit of a longer drive (approximately 3 hours), the town is a veritable treasure trove of art and history. Once a popular destination for artists, Skagen boasts a variety of museums and galleries, as well as charming architecture and stunning coastal views.
For a taste of university town life, Aalborg is just an hour and a half away. The city is home to a thriving cultural scene, including a variety of museums, galleries, and performing arts venues. Highlights include the Aalborg Zoo and the waterfront area, which offers picturesque views and plenty of places to stroll and relax.
Ultimately, Aarhus is the perfect jumping-off point for exploring the many fascinating destinations in the surrounding region. Whether you're interested in nature, history, or amusement parks, there is something for everyone within easy reach of this vibrant and captivating city.
Aarhus Transportation Guide
Aarhus, Denmark boasts a well-developed and efficient transportation system that makes it easy to explore the city and its surroundings. From modern buses and trains to bike-friendly lanes and pedestrian-friendly streets, the city is a model of sustainable and accessible urban mobility.
The city's bus network is extensive, covering most areas of the city and making it easy to get around without a car. Tickets can be purchased from kiosks or on the bus itself, and there are a variety of options available, including multi-trip tickets and day passes.
For those who prefer to experience the city on two wheels, Aarhus is a cyclist's paradise. The city boasts a comprehensive network of bike lanes and paths, making it safe and easy to explore the city by bike. Bike rental shops can be found throughout the city, and public bike-sharing programs offer a convenient and affordable option for short trips.
Trains are another popular mode of transportation in Aarhus, with two train stations providing connections to destinations both within and beyond the city limits. Aarhus Central Station is the city's main train station, while Aarhus V Station serves the western part of the city.
For those who prefer to travel by taxi, they are readily available throughout the city, with taxi stands located in strategic locations. However, they can be quite expensive compared to other modes of transportation.
For those who prefer to explore the city by car, rental cars are available at Aarhus Airport and other locations throughout the city. However, parking can be a challenge in the city center, so it's best to consider other transportation options when possible.
Aarhus offers a range of transportation options that cater to different preferences and needs. Whether you prefer the convenience of public transportation or the freedom of exploring the city on two wheels or by car, Aarhus has something for everyone.
Where To Visit After Your Trip To Aarhus?
Denmark is a country with so many treasures to explore, and Aarhus is the perfect starting point for your Danish adventure. However, after experiencing all the wonders of Aarhus, why not venture out and discover what else this magnificent country has to offer?
One must-visit destination after Aarhus is the captivating capital city of Copenhagen. With its rich cultural heritage, breathtaking architecture, and world-renowned attractions such as Tivoli Gardens and The Little Mermaid statue, Copenhagen is a traveler's paradise. Visitors can immerse themselves in the vibrant atmosphere of the city, explore the colorful streets and alleyways, and indulge in the delicious local cuisine.
Another destination worth considering is the charming town of Odense, located on the island of Funen. Odense is known as the birthplace of Hans Christian Andersen, the legendary writer behind beloved fairy tales such as "The Little Mermaid" and "The Ugly Duckling." Visitors can learn more about the author's life and works at the Hans Christian Andersen Museum and other attractions dedicated to his legacy.
For families with children, Legoland in Billund is an absolute must-visit destination. This world-renowned theme park features impressive LEGO models and a range of rides and attractions that are sure to delight both children and adults alike.
If you're looking for a seaside getaway, Skagen is a charming town located in the northernmost part of Denmark. Skagen is known for its unique light, stunning landscapes, and vibrant arts scene, making it a great destination for those seeking a relaxing yet inspiring holiday.
Other destinations to consider include Aalborg, a university town with a lively cultural scene and stunning waterfront, and Roskilde, just a short train ride from Copenhagen, known for its impressive cathedral and world-famous music festival.
Denmark is a country with so much to offer, and Aarhus is the perfect starting point for your journey. With its well-connected transportation network, you can easily explore other destinations and discover the unique treasures that Denmark has to offer.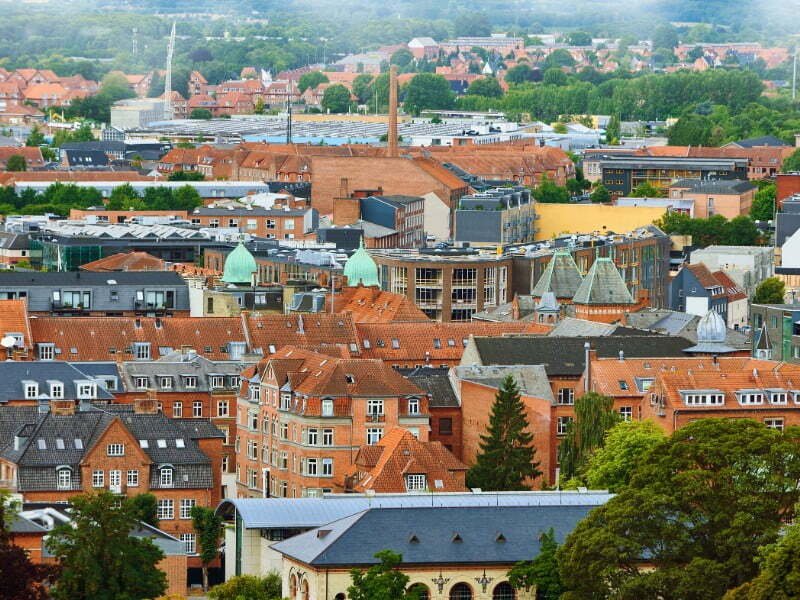 Aarhus Travel Guide: Final Thoughts
Aarhus is a destination that encapsulates the beauty and charm of Denmark. This magnificent city boasts an impressive array of attractions, from ancient landmarks to cutting-edge museums, and everything in between. Aarhus is a cultural hub where visitors can explore the rich history and heritage of Denmark while immersing themselves in a modern and vibrant atmosphere.
Beyond the city's many attractions, Aarhus also offers a plethora of culinary delights that reflect Denmark's rich gastronomic traditions. From freshly caught seafood to delicious pastries and artisanal beers, Aarhus is a culinary destination that is sure to tantalize your taste buds.
While exploring Aarhus, visitors will discover a city that is both welcoming and sophisticated, a city that is both steeped in tradition and embraces innovation. The city's relaxed and friendly atmosphere makes it easy to explore at your own pace, whether strolling through the cobblestone streets of the Old Town or discovering the vibrant art scene.
But Aarhus is just the beginning of Denmark's many treasures. With its well-connected transportation network, visitors can easily venture beyond the city and discover the country's many wonders. From the fairy tale town of Odense to the stunning landscapes of Skagen and the bustling streets of Copenhagen, Denmark has something for everyone.
Aarhus is a destination that will leave you enchanted and inspired. Whether you're seeking adventure, culture, or simply a relaxing getaway, Aarhus has it all. So come and discover the magic of this beautiful city, and let Denmark's many treasures capture your heart and imagination.
In Aarhus, Denmark's beating heart, Where ancient history meets modern art, A city of culture, a vibrant scene, A destination that's sure to gleam.
From the towering spires of the Aarhus Cathedral, To the colorful streets of the Latin Quarter, Aarhus will charm and delight, With its beauty and rich cultural might.
In the Old Town, a glimpse of the past, With historic houses and shops that last, While the ARoS Art Museum, a vision in red, Will fill your soul with wonder and delight ahead.
With its parks, gardens, and seaside views, Aarhus is the perfect place to kick off your shoes, Take a walk, breathe in the fresh air, And forget about your daily care.
The food scene, a gastronomic dream, From seafood to pastries and artisanal cream, Pair it with a craft beer, brewed with care, And you'll find true happiness, without a care.
But Aarhus is just the beginning of the show, With Denmark's wonders, you'll want to go, To the fairy tale town of Odense, Or the stunning Skagen landscapes that will make you sense.
And when your journey comes to an end, And you leave Aarhus, your new friend, You'll carry with you memories bright, Of a city that will remain in your heart's sight.