Aomori Travel Guide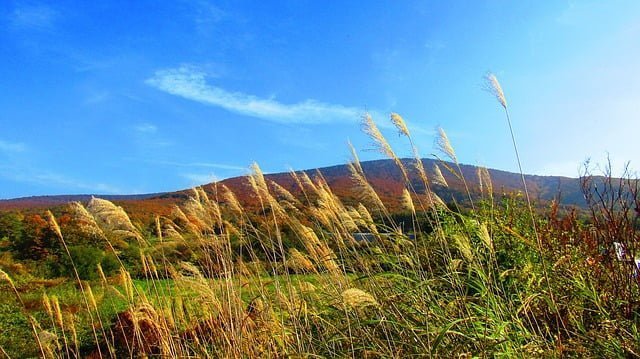 Introduction
Aomori is more than just the port from which the ferry (and the rail tunnel) to Hokkaido departs.
Home to a nationally famous festival, Neolithic ruins, and outstanding nature, this is a spot that should be on your list of places to visit on a slow north trip towards Hokkaido.
Come check out our Aomori travel guide as we cover the best things to do in Aomori, Japan.
Top Attractions
Plan on travelling to Aomori in the near future? Do your best to time your visit for early August, as it is during this time when the nationally famous Nebuta Matsuri Festival is going off. Throughout the week when this event is occurring, the evening hours will be defined by large, intricate floats that are lit up brilliantly from within.
Accompanied by dancers, musicians, and Taiko drummers, it is a spectacle that draws people from all over the country and is increasingly becoming popular among visiting foreigners. Attendees are invited to join in the dancing, with the only request that you wear a traditional haneto costume.
These can be purchased from local grocery stores for approximately 7000 yen, so if you are feeling bold, this is a great way to participate in the local culture of Aomori.
Those arriving in Aomori outside the time of the festival will still be able to get an idea of what this festival means to the local community by exploring exhibits at the Nebuta Museum. Situated in a stunning building on the waterfront surrounded by curvy red metallic slats, this exhibition space is where you can learn about this event.
This includes getting to see five floats from preceding festivals after they have toured the streets of Aomori for the last time. As you walk through the displays on the second floor, you'll get to see red goldfish lanterns (which are a symbol of this festival) and hear the music and Taiko drumming which give this festival its unique flavour.
Arrive on the weekend, and you may get the chance to see some festival Taiko drummers and dancers perform live for museum attendees.
Civilized life on the islands of Japan dates all the way back to Neolithic times. While in Aomori, check out some of the oldest preserved and restored settlements in the entire country by making a trip out to the Sannai-Maruyama Ruins.
This village was founded during the Jomon period, a time when the people of Japan were simple hunter-gatherers. Here, you'll get to walk into longhouses where villagers once gathered, storage caches, and humble homes.
Check out museum exhibits that don't just let you see Jomon Period clothing, but it also allows you to try on a facsimile of the original finds.
After getting your fill of this immensely historical site, walk next door to the Aomori Museum of Art. Built to resemble the buildings that were unearthed next door, this fine arts institution contains contemporary pieces ranging from massive paintings by Marc Chagall to a giant 8 ½ metre high dog statue.
Other Attractions
Get in touch with nature during your visit to Aomori by heading up Mount Hakkoda. A magnet for avid hikers from across the country, it has been lauded as being one of Japan's top 100 peaks. Those wanting to enjoy the view from the top won't need to be in top physical condition to reach the summit, as a tram allows more sedentary visitors to access the alpine heights of this mountain.
In the fall, this peak and surrounding ones get caught up in a blaze of colours, and intense snowfall in winter make this area a great one to hit up for those who are passionate skiers and snowboarders. No matter the season when you visit, be sure to soak your aches away in local hot springs in the area, as there is no better way to end an eventful day in the outdoors.
Get a taste of the local food culture of Aomori by dropping by the Furukawa Fish Market during the early morning hours. While the bounty of the sea is the dominant product available for sale, there are also vegetables one can pick up while they are gathering up the ingredients needed for a meal.
If you want to eat at the market, you can pick up seafood around the market and create your own nokkedon, which is a bowl of cooked rice topped with a number of foods (in this case, seafood).
In previous generations, trains bound for Hokkaido rolled aboard ferries. Travel back to that era by walking onto the Hakkodamaru Memorial Ship. Here, you will learn about the port culture of Aomori, the day to day operations of a vehicle ferry, and the trains that used to go across on the ferry during its heyday.
Need something to do with the kids on a rainy day? Check out the Asamushi Aquarium. With 45 tanks (including some with glass tunnels underneath) containing more than 1,000 marine animals, there is plenty to see here. Don't miss the dolphin show if you have the chance!