Apia is the capital city of Samoa, a small island nation located in the South Pacific Ocean. It is located on the northern coast of the island of Upolu and is the largest city in Samoa, with a population of around 38,000 people. Apia is a vibrant and bustling city, with a mix of modern buildings, traditional Samoan architecture, and beautiful natural scenery.
One of the most notable landmarks in Apia is the historic Parliament House, which was built in the early 1900s and serves as the center of Samoan politics. Other popular attractions in the city include the colorful Maketi Fou Market, the picturesque Papaseea Sliding Rocks, and the tranquil Piula Cave Pool.
Apia is also home to a wide variety of restaurants and cafes that serve both local and international cuisine. Traditional Samoan food, such as fresh seafood, taro, and palusami (a dish made from taro leaves and coconut cream), is a must-try for visitors.
Overall, Apia is a charming and welcoming city that offers visitors a unique glimpse into Samoan culture and history.
Apia City Guide: A Brief History Of Apia, Samoa
Apia is the capital and largest city of Samoa, a group of islands located in the South Pacific. The history of Apia dates back to the pre-colonial era when the island was inhabited by the indigenous Polynesian people. The area was known as the "Nane Nane" swamp, which was an important source of food and water for the local population.
In the early 1800s, European explorers began to visit Samoa, and in the late 1800s, Germany established a protectorate over the islands. Apia became the capital of German Samoa, and the German colonial government developed the city with new buildings, roads, and infrastructure.
In 1914, New Zealand took control of Samoa from Germany, and Apia became the capital of Western Samoa, which was administered by New Zealand until Samoa gained independence in 1962.
During World War II, Apia served as a strategic base for the US military in the Pacific. The city was heavily bombed by Japanese forces, causing extensive damage to many of the buildings and infrastructure.
Since gaining independence, Apia has continued to grow and develop as the economic and cultural center of Samoa. Today, the city is a thriving hub of commerce, tourism, and government activity, while also preserving its rich cultural heritage and traditions.
Apia Top Attractions and Best Places to Visit in Samoa
The capital city of Samoa, Apia is hardly the first choice of many travellers to this island nation, as most opt to stay at one of many resorts found at its first-rate beaches. However, there are advantages to staying here at the start or end of your trip, as it is close by to a number of notable cultural, historic, and natural attractions.
Soon after arrival in Apia, head over to the Samoa Cultural Village to get your first dose of the local culture. Here, you'll get to see how wooden and woven products have been created for generations, you'll get to watch traditional dance and song, and afterwards, you'll be invited to take part in a kava ceremony.
Traditional dishes are also offered, giving you an opportunity to sample the national cuisine if your resort doesn't offer much in the way of Samoan food.
Once you have gotten your fill of Samoan traditions in Apia, learn about one of Samoa's best-loved expats at the Robert Louis Stevenson Museum. Home to Scottish author and poet Robert Louis Stevenson until he succumbed to a cerebral haemorrhage in 1894, it is a place of homage to a literary great who did everything he could aid his fellow Samoans.
From the grave where he is buried to his estate's homely interior, fans of the man who wrote Treasure Island and The Strange Case of Dr Jekyll and Mr Hyde owe it to themselves to see this historic attraction.
Of all the places in the world, you would likely never expect to find a grand church on an island in the middle of the vast South Pacific. Yet, it is in Apia, the capital city of Samoa, where you will find the Immaculate Conception of Mary Cathedral, one of the most stylish Roman Catholic houses of worship built in the last 100 years.
While the original church was finished here in 1857, it underwent a significant overhaul in 2009 following a major earthquake in 2009. Completed in 2014, it features two cupolas, each of which has a fresco painted with a local flair on their interiors, countless stained glass windows, and an arched wood roof with detailed artwork carved into it.
Other Cultural Attractions: Trip to Apia, Samoa
Want to see Samoa's tallest waterfall? Hire a cab in Apia, and tell the driver to take you to the outlook for Papapapaitai Falls. Situated on the Cross Island Road, the vantage point for this site is best accessed during the wet season, or in the first couple of months following its conclusion.
Visit during this time, and you'll see torrents of water rushing over a 100-metre high drop, plunging into a deep gorge below. Official tours won't take you to the base, as there is no official trail leading to it.
Some visitors have made the trek to the gorge; if you wish to attempt the same, you should be knowledgeable about jungle bushwhacking. Even if you are, we strongly recommend hiring a local guide, as they will be able to keep you safe and point out local plants and wildlife along the way.
Looking for a spot of excitement in the tropical rainforest of Samoa? Make your way to the Papase'ea Sliding Rocks. Located 6 kilometres from downtown Apia, these are small waterfalls which flow evenly over large stones into a deep pool below.
Having done so for aeons, the water has smoothed down the stone to a smooth texture, making it easy for swimmers wearing smooth bathing suits to slide down in an accelerating fashion. At the peak of dry season, the flow might not be sufficient for riding: ask ahead in Apia during this time to avoid disappointment.
The South Pacific is known for having a rich diversity of marine life – the waters off Samoa are no different. During your time in Apia, book a snorkelling or diving trip to the Palolo Deep Marine Reserve.
Located within a short drive of the city, this system of coral reefs are situated in a series of shallows little more than 100 metres offshore. As such, those planning on doing a self-guided tour of this colourful corals should plan their visit for high tide, as the amount of clearance between you and the spiny structures are minimal at low tide.

source: Jason Smart Travel on YouTube
Top 10 Things To Do in Apia, Samoa For Visitors
If you're visiting Apia, Samoa, here are the top 10 things to do and see:
Visit the Robert Louis Stevenson Museum: Explore the beautifully preserved home of the famous author, Robert Louis Stevenson. The museum offers insights into his life and works.
Take a trip to Piula Cave Pool: Located about 15 kilometers east of Apia, Piula Cave Pool is a natural freshwater spring and cave. It's a fantastic spot for swimming and relaxing in a picturesque setting.
Discover the Palolo Deep Marine Reserve: Go snorkeling or scuba diving in this protected marine reserve, known for its vibrant coral reefs, tropical fish, and other marine life.
Explore the Papaseea Sliding Rocks: These natural rock formations provide a thrilling experience as you slide down the smooth rocks into the cool waters of a natural pool below.
Stroll through the Maketi Fou (Market): Immerse yourself in the local culture by exploring the vibrant market in Apia. You'll find an array of fresh produce, handicrafts, and local products.
Visit the Samoan Cultural Village: Experience traditional Samoan village life and customs at the cultural village. You can witness demonstrations of traditional crafts, dances, and enjoy a traditional Samoan feast.
Hike to the Togitogiga Waterfall: Embark on a scenic hike through lush rainforest to reach the Togitogiga Waterfall. Take a refreshing swim in the pool at the base of the waterfall.
Discover the Museum of Samoa: Learn about Samoan history, culture, and artifacts at the Museum of Samoa. The museum provides a comprehensive overview of the country's heritage.
Relax on Lalomanu Beach: Located a short drive from Apia, Lalomanu Beach is renowned for its pristine white sands, clear turquoise waters, and tranquil atmosphere. It's an ideal spot for swimming, sunbathing, and snorkeling.
Enjoy local cuisine: Indulge in Samoan cuisine by trying traditional dishes such as palusami (taro leaves cooked in coconut cream), oka (raw fish salad), or faiai ealai (Samoan-style barbecue). Visit local restaurants and food stalls to savor the flavors of Samoa.
Remember to respect the local customs and traditions while exploring Apia and enjoy the warm hospitality of the Samoan people.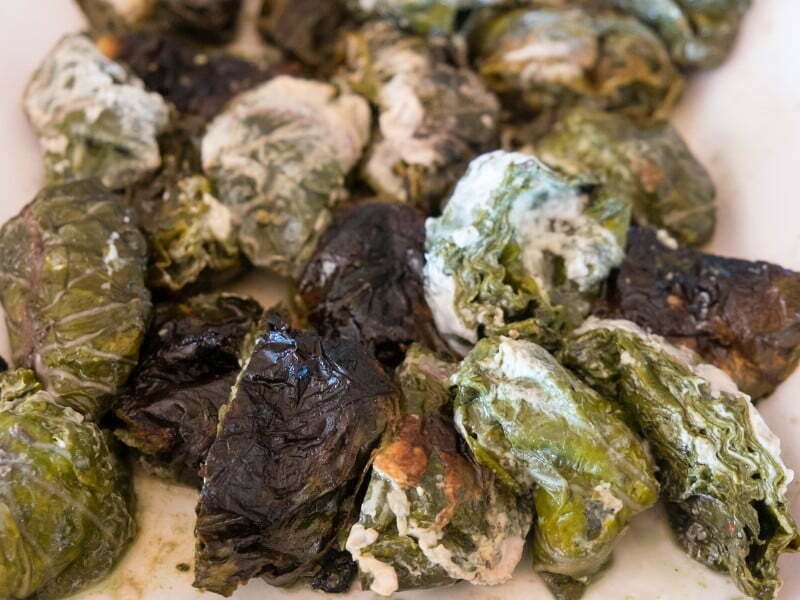 What To Eat and Drink in Apia, Samoa
When visiting Apia, Samoa, you'll have the opportunity to savor a variety of delicious traditional Samoan dishes as well as international cuisine. Here are some popular foods and drinks to try while in Apia:
Palusami: A traditional Samoan dish made with taro leaves, coconut cream, onions, and sometimes corned beef. It's wrapped in banana leaves and baked in an umu (earth oven) for a rich and flavorful taste.
Oka: A mouthwatering Samoan raw fish salad. Fresh fish is marinated in coconut cream, lime juice, onions, and other seasonings. It's often served as an appetizer or part of a meal.
Sapasui: Samoan-style chop suey. This dish consists of noodles stir-fried with a variety of vegetables, chicken, and/or beef, flavored with soy sauce and other spices.
Fa'alifu Fa'i: A dish made with green bananas cooked in coconut cream. It's creamy and delicious, with a unique flavor.
Coconut Bread: Samoa is known for its fresh coconuts, so trying some coconut bread is a must. This sweet and soft bread is made with grated coconut and is perfect for breakfast or a snack.
Fresh Seafood: Being an island nation, Samoa offers an abundance of fresh seafood. Don't miss the chance to try the local fish, crabs, lobsters, and other seafood specialties.
Koko Samoa: A traditional Samoan hot chocolate made from raw cocoa beans. It has a rich and slightly bitter flavor and is often served with breakfast or as a comforting drink.
Local Fruits: Samoa has an array of tropical fruits to enjoy. Try the delicious pineapples, mangoes, papayas, bananas, and the unique Samoan apple (manogi).
Vailima Beer: Vailima is the local beer in Samoa, and it's widely available throughout the country. It's a refreshing option to enjoy with your meal or while relaxing by the beach.
Fresh Coconut Water: When in Samoa, make sure to enjoy the refreshing taste of fresh coconut water straight from the coconut itself. It's hydrating and a perfect choice for hot days.
These are just a few highlights of the culinary delights you can find in Apia, Samoa. Exploring the local markets, restaurants, and street food stalls will provide you with a wider range of authentic Samoan and international dishes to indulge in.
Top Restaurants In Apia, Samoa
When visiting Apia, Samoa, you'll find a range of restaurants offering both traditional Samoan cuisine and international flavors. Here are some top restaurants in Apia that are highly recommended:
Paddles Restaurant: Located at the Taumeasina Island Resort, Paddles offers a beautiful waterfront dining experience. The restaurant serves a fusion of Samoan and international dishes, focusing on fresh seafood and locally sourced ingredients.
Giordano's Pizzeria: If you're in the mood for pizza, Giordano's is a popular choice in Apia. They serve delicious wood-fired pizzas with a variety of toppings and have a casual and relaxed atmosphere.
Sails Restaurant: Situated at the Sheraton Samoa Aggie Grey's Hotel, Sails offers a fine dining experience with stunning ocean views. The menu features a blend of Pacific and international cuisine, showcasing local flavors in a modern and elegant setting.
Paddles Beach Bar and Restaurant: Located at the Sinalei Reef Resort, this restaurant offers a relaxed beachfront dining experience. You can enjoy a variety of dishes, including fresh seafood, grilled meats, and traditional Samoan specialties.
Pasefika Inn: A popular spot for locals and tourists alike, Pasefika Inn serves authentic Samoan cuisine in a casual setting. You can try a range of traditional dishes, including palusami, oka, and sapasui, as well as other local favorites.
Nourish Café: If you're looking for healthy and organic options, Nourish Café is a great choice. They offer a selection of salads, smoothies, wraps, and vegan options, using fresh and locally sourced ingredients.
The Edge Marina View Restaurant: Overlooking Apia Marina, The Edge offers a relaxed atmosphere and a menu that combines international and Pacific flavors. They have a variety of seafood dishes, as well as vegetarian and gluten-free options.
Pasefika Fusion Restaurant: Located in the heart of Apia, Pasefika Fusion offers a unique dining experience with a mix of Samoan, Chinese, and European cuisine. They serve dishes like stir-fried noodles, seafood, and a range of fusion specialties.
Bistro Tatau: Situated at the Tanoa Tusitala Hotel, Bistro Tatau offers a blend of Samoan and international cuisine. The restaurant has a contemporary atmosphere and serves a range of dishes from fresh seafood to grilled meats and vegetarian options.
Tifaimoana Indian Restaurant: If you're in the mood for Indian cuisine, Tifaimoana is a popular choice. They serve a variety of traditional Indian dishes, including curries, tandoori specialties, and vegetarian options.
These restaurants in Apia offer diverse dining experiences, catering to different tastes and preferences. It's always a good idea to make a reservation, especially during peak tourist seasons.
Tours For Visitors To Apia, Samoa
When visiting Apia, Samoa, there are several tours and activities that visitors can enjoy to explore the natural beauty, culture, and history of the region. Here are some popular tours and experiences in Apia:
Cultural Village Tour: Take a guided tour to one of the nearby cultural villages, such as the Samoa Cultural Village or the Papaseea Sliding Rocks Cultural Village. Here, you can learn about Samoan traditions, witness traditional dances and music, participate in handicraft making, and taste local cuisine.
Palolo Deep Marine Reserve Snorkeling: Explore the underwater world of Samoa by joining a snorkeling tour to the Palolo Deep Marine Reserve. Discover vibrant coral reefs, tropical fish, and other marine life in the crystal-clear waters.
Papaseea Sliding Rocks: Visit the Papaseea Sliding Rocks, located just outside Apia. These natural rock formations create a series of cascading waterfalls and natural water slides, providing a fun and refreshing experience for visitors.
Piula Cave Pool: Take a trip to Piula Cave Pool, a natural freshwater pool located within a lava tube. Swim in the cool waters of the cave, surrounded by lush tropical vegetation.
Lalomanu Beach: Join a guided tour or hire a driver to visit Lalomanu Beach, one of Samoa's most stunning beaches. Enjoy the white sandy shore, clear turquoise waters, and relax under the swaying palm trees.
Robert Louis Stevenson Museum: Visit the home of the famous Scottish author Robert Louis Stevenson, located on Mount Vaea near Apia. Explore the museum dedicated to his life and works, and take a hike to his gravesite for panoramic views of the area.
To Sua Ocean Trench: Take a tour to the To Sua Ocean Trench, a natural swimming hole located on the south coast of Upolu Island. Descend down a long ladder into the deep turquoise water and enjoy a swim in this stunning geological wonder.
Samoa Cultural Village Tour: Discover the rich cultural heritage of Samoa through a guided tour of the Samoa Cultural Village. Learn about traditional Samoan customs, try your hand at coconut husking or fire-making, and enjoy a traditional Samoan feast.
Papapapaitai Falls: Embark on a tour to Papapapaitai Falls, a picturesque waterfall located in the lush rainforest. Take in the breathtaking views, go for a swim, and immerse yourself in the natural beauty of Samoa.
Apia City Tour: Explore the highlights of Apia on a city tour. Visit the Samoa Cultural Village, the Maketi Fou (central market), the Immaculate Conception Cathedral, and other historical landmarks and points of interest.
These are just a few examples of the tours and experiences available in Apia, Samoa. When you arrive in Apia, you can inquire at your accommodation or visit local tour operators to get more information and arrange tours that suit your interests.
Apia Accommodations Guide: Hotels, Guesthouses and Hostels
When visiting Apia, Samoa, there are several accommodation options available to suit different budgets and preferences. Here's a guide to the types of accommodations you can find in Apia:
Hotels and Resorts: Apia offers a range of hotels and resorts, from budget-friendly options to luxury establishments. These accommodations often provide amenities like swimming pools, restaurants, bars, and spa facilities. Some popular hotels and resorts in Apia include Taumeasina Island Resort, Tanoa Tusitala Hotel, and Sheraton Samoa Aggie Grey's Hotel & Bungalows.
Beachfront Villas and Bungalows: For a more private and secluded experience, you can opt for beachfront villas or bungalows. These accommodations are often situated along the stunning coastlines and offer direct access to the beach. Many of them come with their own kitchens or kitchenettes, allowing for self-catering options. Examples include Sinalei Reef Resort & Spa and Sa'Moana Resort.
Guesthouses and Bed & Breakfasts: Guesthouses and bed & breakfast establishments offer a cozy and homely atmosphere. They are usually family-run and provide comfortable rooms and personalized service. These options give you the chance to interact closely with the locals and get a taste of Samoan hospitality.
Holiday Homes and Vacation Rentals: If you prefer a more independent stay, you can consider renting holiday homes or vacation rentals. These properties range from small apartments to spacious houses and are suitable for families or larger groups. Websites like Airbnb and Vrbo offer a variety of options in Apia.
Backpacker Hostels: For budget-conscious travelers or those looking for a social atmosphere, backpacker hostels are available in Apia. These accommodations often provide dormitory-style rooms or private rooms at affordable prices. They are a great option for meeting fellow travelers and sharing experiences.
When choosing accommodation in Apia, consider factors such as location, amenities, price, and reviews from previous guests. It's advisable to book in advance, especially during peak tourist seasons, to ensure availability.
Day Trips From Apia, Samoa
Apia, Samoa serves as a great base for exploring the natural beauty and cultural heritage of the surrounding areas. Here are some popular day trip options from Apia:
Piula Cave Pool and Lalomanu Beach: Combine a visit to Piula Cave Pool, a natural freshwater pool within a lava tube, with a trip to Lalomanu Beach. Enjoy swimming, snorkeling, or simply relaxing on the pristine white sandy beach.
Papapapaitai Falls and Togitogiga Waterfall: Take a trip to the stunning Papapapaitai Falls, followed by a visit to Togitogiga Waterfall. These waterfalls offer picturesque settings for picnicking, swimming, and immersing yourself in nature.
Savaia Village and Alofaaga Blowholes: Visit the village of Savaia, located on the south coast of Upolu Island. Experience the local culture, explore the village, and then head to the Alofaaga Blowholes, where powerful geysers shoot water high into the air.
Manono Island: Catch a ferry from Apia to Manono Island, known for its traditional Samoan way of life. Take a guided tour of the island, visit local villages, and enjoy the serene beaches and crystal-clear waters.
Upolu South Coast Tour: Embark on a scenic drive along the south coast of Upolu Island. Explore the small villages, visit the Piula Cave Pool, stop by the Afu Aau Waterfall, and take in the breathtaking coastal views.
Aunu'u Island: Take a short boat ride from Apia to Aunu'u Island, a small island located off the southeastern coast of Upolu. Enjoy snorkeling, swimming, and relaxing on the pristine beaches, and explore the island's lush vegetation and cultural sites.
Robert Louis Stevenson Museum and Mount Vaea: Visit the Robert Louis Stevenson Museum, located near Apia, to learn about the famous author's life and works. Then, hike up Mount Vaea to reach his gravesite and enjoy panoramic views of Apia and the surrounding area.
To Sua Ocean Trench and Lalomanu Beach: Combine a visit to the To Sua Ocean Trench, a natural swimming hole, with a trip to the beautiful Lalomanu Beach. Swim in the turquoise waters of the trench and relax on the stunning beach.
Papaseea Sliding Rocks and Tafa Tafa Beach: Visit the Papaseea Sliding Rocks, natural rock formations that create water slides and cascading waterfalls. Afterward, head to Tafa Tafa Beach, a serene beach known for its clear waters and peaceful atmosphere.
Sopoaga Water Falls and Le Mafa Pass: Explore Sopoaga Water Falls, a series of stunning waterfalls surrounded by lush tropical vegetation. Then, continue to Le Mafa Pass, a scenic mountain pass offering breathtaking panoramic views of the coastline.
Upolu East Coast Tour: Take a scenic drive along the east coast of Upolu Island. Visit attractions like the Piula Cave Pool, Lalomanu Beach, and the beautiful beaches of Tiavea.
Saleaula Lava Fields and Lava Church: Visit the Saleaula Lava Fields, remnants of a volcanic eruption from the early 20th century. Explore the lava-covered landscape and the famous Lava Church, a church partially buried by lava. It's a unique and historically significant site.
Papapapaitai Falls and Treetop Walkway: Combine a visit to Papapapaitai Falls with a trip to the Treetop Walkway in the O Le Pupu-Pue National Park. Walk among the treetops on suspended walkways and enjoy stunning views of the lush rainforest.
Namua Island: Take a boat trip to Namua Island, located off the eastern coast of Upolu. This small island offers beautiful beaches, clear waters for snorkeling, and the opportunity to hike to the island's highest point for panoramic views.
Lalomanu Coastal Walk: Embark on a scenic coastal walk from Lalomanu Beach to the village of Siumu. Enjoy the stunning coastal views, pass through villages, and immerse yourself in the natural beauty of Samoa.
Remember to plan your day trips in advance, considering transportation options, entry fees (if applicable), and the time needed to explore each destination. It's also advisable to check weather conditions and availability of services before heading out on your day trips.
Apia Transportation Guide
When it comes to transportation in Apia, Samoa, there are several options available for getting around the city and exploring the surrounding areas. Here's a transportation guide for Apia:
Taxis: Taxis are a convenient way to travel within Apia. You can find taxis at designated taxi stands or arrange for one through your accommodation. It's advisable to negotiate the fare before starting your journey or ensure the taxi uses a meter.
Rental Cars: Renting a car is a popular option for visitors who want more flexibility and independence in their travels. Several car rental companies operate in Apia, and you can book a car in advance or at the airport. Keep in mind that Samoans drive on the left-hand side of the road.
Local Buses: Apia has a network of local buses known as "Samoan buses" or "Samoan taxis." These brightly painted buses are an affordable way to get around the city and its outskirts. Fares are paid in cash directly to the driver, and the buses operate on set routes.
Walking: Apia is a relatively small city, and many attractions and amenities are within walking distance. Walking is a great option for exploring the city center and enjoying its vibrant atmosphere. Just be mindful of the weather and stay hydrated, especially in the hot months.
Bicycle Rentals: Some accommodations or rental companies offer bicycles for rent, allowing you to explore Apia and its surroundings at your own pace. Bicycling can be a pleasant way to get around and enjoy the scenic coastal areas.
Guided Tours: If you're interested in visiting specific attractions or taking day trips from Apia, joining guided tours can be a convenient option. Many tour operators offer guided tours to popular sites, providing transportation and knowledgeable guides.
ferries: If you plan to visit nearby islands, such as Manono Island or Aunu'u Island, you can take ferries from Apia. These short boat rides offer scenic views and a chance to explore the beauty of Samoa's coastal regions.
When using any mode of transportation, it's essential to plan ahead, consider travel times, and confirm schedules, especially for buses and ferries. It's also recommended to check with your accommodation or local information centers for the most up-to-date transportation options and any specific recommendations or requirements.
Where To Visit After Your Trip To Apia?
If you have already explored Apia and are looking for more places to visit in Samoa, here are some destinations worth considering:
Savai'i: Take a ferry or a short flight to Savai'i, Samoa's larger and less developed island. Savai'i is known for its pristine beaches, lush rainforests, lava fields, and ancient cultural sites such as the Saleaula Lava Fields and Alofaaga Blowholes.
Upolu East Coast: Explore the beautiful eastern coast of Upolu Island, where you'll find stunning beaches like Lalomanu Beach and the To Sua Ocean Trench, a breathtaking natural swimming hole. You can also visit the picturesque Piula Cave Pool and enjoy the scenic coastal drive.
Manono and Apolima Islands: Take a boat ride to the islands of Manono and Apolima, which offer a glimpse into traditional Samoan life. These small islands are known for their untouched beauty, friendly locals, and cultural heritage.
Namua Island: Visit Namua Island, a small and secluded island off the eastern coast of Upolu. It offers pristine beaches, crystal-clear waters for snorkeling, and hiking opportunities with stunning viewpoints.
Sua Ocean Trench and Falealupo Rainforest Reserve: Head to the northwest coast of Savai'i to explore the Sua Ocean Trench, another breathtaking natural swimming hole, and the Falealupo Rainforest Reserve, which offers hiking trails, a canopy walk, and lush tropical landscapes.
Salelologa Market: Experience the vibrant atmosphere of the Salelologa Market on Savai'i, where locals gather to sell fresh produce, handicrafts, and traditional Samoan products. It's a great place to immerse yourself in the local culture.
Papaseea Sliding Rocks: Located near Apia, the Papaseea Sliding Rocks are natural rock formations that create water slides and cascading waterfalls. It's a fun and refreshing spot to cool off and enjoy the beauty of Samoa's nature.
Afu Aau Waterfall: Located on the south coast of Upolu Island, Afu Aau Waterfall is a stunning waterfall that cascades into a clear pool. It's a great spot for swimming and picnicking.
Falefa Valley and Waterfall: Explore the lush Falefa Valley, which is home to a picturesque waterfall. Enjoy the scenic surroundings and take a refreshing dip in the pool beneath the waterfall.
Papapapaitai Falls: Visit Papapapaitai Falls, a majestic waterfall surrounded by tropical rainforest. Take in the beauty of the cascading water and enjoy the tranquil atmosphere.
Le Pupu-Pue National Park: Discover the pristine rainforest and diverse flora and fauna of Le Pupu-Pue National Park. Take a hike along the scenic trails and immerse yourself in Samoa's natural beauty.
Taumeasina Island: Relax and indulge in the luxurious amenities of Taumeasina Island. This private island resort offers pristine beaches, water sports, spa facilities, and dining options.
Tafatafa Beach: Visit Tafatafa Beach, a secluded and tranquil beach on the southern coast of Upolu Island. Enjoy the white sandy shore, calm waters, and serene atmosphere.
Aopo Lava Tubes: Explore the Aopo Lava Tubes, a fascinating geological formation created by ancient volcanic activity. Walk through the lava tubes and marvel at their unique formations.
Salamumu Beach: Relax and unwind at Salamumu Beach, known for its pristine sands and crystal-clear waters. It's a perfect spot for sunbathing, swimming, and snorkeling.
Lalomanu Crater Walk: Embark on the Lalomanu Crater Walk, a scenic hike that offers panoramic views of Lalomanu Beach, the surrounding coastline, and the ocean.
Satoalepai Wetlands: Discover the Satoalepai Wetlands, a protected area teeming with diverse birdlife and lush vegetation. Take a leisurely stroll along the boardwalks and enjoy the tranquility of nature.
Mulinu'u Peninsula: Visit the Mulinu'u Peninsula, where you'll find historical landmarks like the Malietoa's Tomb and the Maota Fono (Parliament House). It's also the site of Samoa's ancient political and spiritual center.
Togitogiga Waterfall: Enjoy the beauty of Togitogiga Waterfall, located in the village of Lotofaga. Take a refreshing swim in the natural pool beneath the waterfall.
Vavau Beach: Visit Vavau Beach, a pristine and secluded beach known for its turquoise waters and peaceful ambiance. It's a great spot for sunbathing and swimming in a tranquil setting.
Remember to plan your visits in advance, considering transportation options and accommodation availability. Samoa's natural beauty, cultural heritage, and warm hospitality await you beyond Apia, offering a diverse range of experiences to enrich your trip.
Apia Travel Guide: Final Thoughts
Apia, Samoa offers a delightful blend of natural beauty, cultural richness, and warm hospitality. As the capital city, it serves as a gateway to the stunning landscapes, pristine beaches, and traditional villages that make Samoa such a captivating destination. From exploring the vibrant markets and historical landmarks in Apia to embarking on day trips to nearby attractions, there's no shortage of experiences to enjoy.
Immerse yourself in the Samoan way of life by trying local delicacies, witnessing traditional dances, and engaging with the friendly locals. Take the time to visit the awe-inspiring waterfalls, swim in natural pools, snorkel in clear waters, and embark on scenic hikes through lush rainforests.
Whether you're seeking relaxation, adventure, or cultural immersion, Apia and its surroundings have something to offer. Remember to plan your itinerary in advance, considering transportation options and the best times to visit specific attractions. Don't hesitate to reach out to local resources for recommendations and to ensure a smooth and memorable stay.
Enjoy the natural wonders, embrace the vibrant culture, and create lasting memories in Apia, Samoa.
In Apia's embrace, where beauty thrives, A haven for wanderers, where the soul revives. Land of warm smiles and ocean's caress, A destination that's sure to impress.
Step foot in Apia, where cultures unite, In vibrant markets, a colorful sight. Indulge in flavors that dance on the tongue, Palates awakened, melodies sung.
From sunrise to sunset, the city awakes, A tapestry of life, a rhythm that takes. Stroll through the streets, where stories unfold, Adventures and tales waiting to be told.
Lush rainforests beckon, with secrets untold, Waterfalls cascading, nature's beauty behold. Take a dip in pools of crystal-clear bliss, Refreshed and renewed, memories amiss.
Lay upon the beaches, where sands are pure, Turquoise waters beckon, a tranquil allure. With each crashing wave, worries subside, As sun-kissed days and moonlit tides collide.
In Apia's heart, history whispers its tale, Ancient traditions, legends that prevail. Visit sacred sites, where spirits reside, And feel the spirit of the land deep inside.
Oh, traveler, in Apia you'll find, A world of wonders, an escape so kind. Embrace the journey, let curiosity guide, Discover the treasures that Apia does hide.
So venture forth, explore with delight, In Apia's realm, a traveler's respite. May your days be filled with memories true, In this enchanting land, where dreams come through.