Bhubaneswar Travel Guide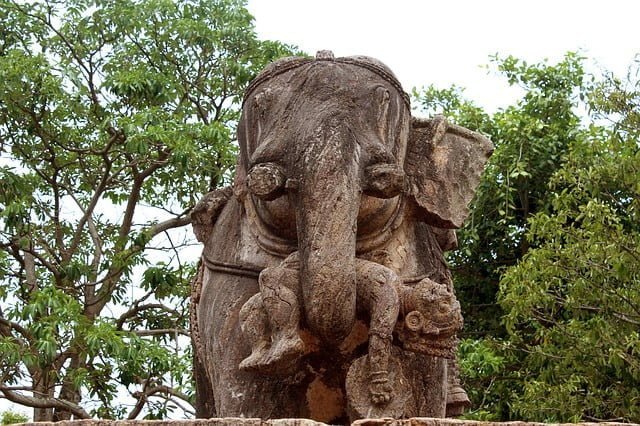 Introduction
Not many travel blogs mention Bhubaneswar. Despite this, it is home to many cultural attractions you won't want to miss.
From love temples to Jain cave dwellings, you'll find plenty of attractions to occupy your time here.
Come check out our Bhubaneswar travel guide as we cover the all the best things to do in Bhubaneswar, India.
Top Attractions
As soon as you get settled in Bhubaneswar, make the Lingaraja Temple your first stop. The current structure dates from the 11th century AD, making it the oldest in the city. With its highest tower looming over the surrounding town at 180 feet tall, it is also the most prominent.
This impressive compound boasts up to 50 shrines, all of them crafted in the Deula style. Most of them honour Shiva, one of the mightiest gods in Hinduism. However, some allow devotees to honour Vishnu and Harihara, a combined form of Shiva and Vishnu.
If you're a foreigner, there's good news and bad news. The bad: unless you're Hindu, temple authorities will not allow you to access to. The good news is that a platform exists to allow visitors to see over the temple walls.
If you are Hindu, note that this complex gets thousands of visitors per day. During festivals, this number soars well into the tens of thousands. If you struggle with crowds, visit as early as possible – the temple admits visitors starting at 6 am.
Make the Dhauli Giri Hills your next sightseeing priority. It is situated eight kilometres south of Bhubaneswar, making it easy to include on a day trip. Local historians say that warring factions fought a significant battle in the Kalinga Wars here.
Ashoka, an Indian emperor who commanded the armies of the Maurya Dynasty, loved the region. After seeing the river beneath the Dhauli Giri Hills stained red with blood, it disturbed him greatly. Determined to atone for his role in the bloodshed, he had Buddhist stupas and pagodas built. People continue to use them today to pray for peace in the world.
You'll also find a series of inscriptions called the Rock Edicts. Located beneath the carving of an elephant, Emperor Ashoka expressed his concern for the state of the world.
After spending a few hours at the Dhauli Giri Hills, escape the heat by exploring the Udayagiri and Khandagiri Caves. Carved out of exposed bedrock hills for Jain monks in the 3rd century BC, archaeologists laud these subterranean dwellings for their artistic and historical treasures.
Their exteriors contain windows cut out of the stone, as well as pillars and arches. Within, intricately carved reliefs and sculptures will drive home humanity's creativity, even thousands of years in the past.
India has been home to organized civilizations for millennia. Even still, evidence remains of tribes who once lived off the land. Learn about them by dropping by the Tribal Research Institute Museum.
Within, you'll find galleries dedicated to personal effects, jewellery, art, weapons, and musical instruments. If you're short on time, be sure to check out their reconstructed tribal dwellings. Within, you'll get a sense for how these hunter-gatherers once lived.
Other Attractions
Learn more about the human history of the Bhubaneswar region by spending some time at the Odisha State Museum.  It has 11 different sections – archaeology, geology, and art are just a few topics they cover.
Open 10 am to 5 pm, this museum can fit easily into the schedules of most travellers. Do note, however, that this institution is not open on Mondays.
Not done exploring temples in the Bhubaneswar area yet? Make time to visit the Rajarani Temple. Dating back to at least the 11th century AD, it is known locally as the "love temple". It is referred to by this nickname due to the existence of many erotic carvings throughout the complex.
Apart from these suggestive carvings, others depict the marriages of Parvati, Nataraja, and Shiva. Scenes include childcare, playing musical instruments, and grooming while looking into a mirror. Finally, its construction of reddish-yellow sandstone makes Rajarani Temple a stunning architectural specimen, so don't miss it.
If you are travelling in the Bhubaneswar area as a family, make space for Nandankanan Zoological Park. Focused on conservation, it was the first zoo in India to obtain World Association of Zoos and Aquariums membership in 2009.
Within its grounds, you'll find animals representative of those found in the state of Odisha. These include the mouse deer, flying squirrels, and leopards. Other exhibits contain other rare Indian animals like white tigers, pangolins, and Asiatic lions.
Get away from the hustle and bustle of Bhubaneswar by visiting Ekamra Kanan. A lush botanical garden, it includes numerous species of flowers and trees, some housed within glass conservatories. Complete with decorative fountains, a visit here will rejuvenate you for the rest of your Indian holiday.