Brno Travel Guide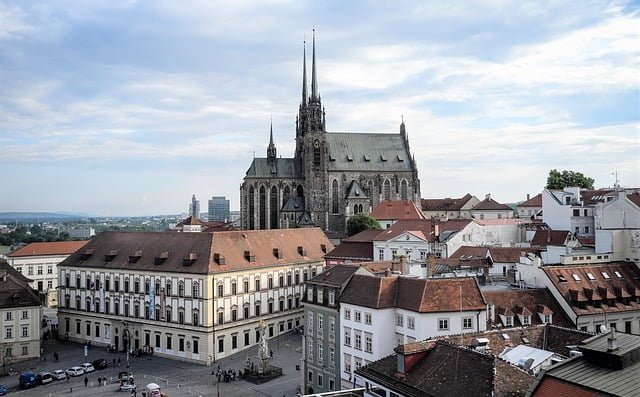 Introduction
There is more to Czechia than just Prague. Brno, the nation's second-largest city, is also worth visiting.
It has everything a traveller could want – a castle, iconic churches, even a doomsday bunker. When in Brno, you'll find plenty to do over a four-day visit.
Come check out our Brno cultural travel guide as we cover the best things to do in Brno, Czechia.
Top Attractions
Begin your visit to Brno by checking out Spilberk Castle. The last ruler of the Přemyslid dynasty began its construction in the early 13th century. However, a power change midstream meant that Bohemian monarch King Ottokar II completed it.
From the mid-13th century to the 14th century, it served as a royal castle. Soon after that, though, it became a notorious prison, and later, a soldier's barracks. It also helped defend Brno during armed incursions. Most notably, the castle's commanding walls helped to fend off Swedish attacks during the Thirty Years' War.
To get to this attraction, prepare for an uphill walk. Your efforts will be worth it, though – from here, you'll enjoy commanding views of all of Brno.
Aside from Spilberk Castle, the Cathedral of St. Peter and Paul is the other distinctive sight that defines Brno. This Baroque church dates from the 14th century. However, its iconic needlepoint spires are a much more recent addition. August Kirstein, a famed architect, supervised their construction at the turn of the 20th century.
Inside, its stained glass windows will astound you, especially on a sunny day. But, you can also climb this cathedral's famed bell tower. Standing 275 feet above the pavements, it affords yet another amazing vantage point from which to take in Brno.
Lastly, as you sightsee around town, pay attention around Noon. At this hour, the cathedral's bells chime, just as they have for centuries. However, back when the Swedes were attacking Brno, they rang out at 11 am. Fooled by the locals with knowledge of their plans, the attackers ended their siege. The day before, the Swedes planned to give up if they hadn't met their objective by Noon.
The Cathedral of St. Peter and Paul isn't the only church worth seeing in Brno. Make room in your plans for the Church of St. James. As churches go, this one has its merits, as its Late Gothic elements will appeal to die-hards.
However, people from far and wide to see what is in this church's basement. Below this building, the Ossuary at the Church of St James contains the remains of over 50,000 people. These unfortunate souls, victims of cholera and plague outbreaks, were laid to rest here.
As you walk through its subterranean chambers, you'll find countless skulls and bones embedded in the walls. With only three rooms, it takes only 30 minutes tops to see, making it a great choice for those with tight schedules. The church does permit photography, but maintain your sense of place – you are in an underground cemetery. Behave respectfully.
If you are mechanically-minded, a visit to the Brno Technical Museum may interest you. This nice collection of technology and machinery will give you perspective on how we've come as a society. From cars to video games, there is enough here to keep you occupied for a few hours.
Other Attractions
Like the rest of the Warsaw Pact, Czechia spent much of the 20th century fearing nuclear annihilation. During this time, the local government planned for the possibility of the Cold War going hot.
To protect the leadership from a nuclear attack, Nuclear Shelter 10-Z came into being after the Second World War. Its facilities could host up to 500 people for three days – woefully inadequate given the longevity of radioactive fallout.
Thankfully, they never discovered that flaw, as the Cold War ended in the 1990s. Today, it operates as a budget hotel that holds true to the nuclear bunker aesthetic. If you decide to stay a night, dress warmly – temperatures hover around 14 degrees year-round down there.
Brno offers visitors more than castles and Baroque churches. It also has Villa Tugendhat, a fine specimen of Modernism. Its German architects built this house between 1928 and 1930. Positioned on a slope above Brno, this three-storey villa features sleek lines, inside and out. Its large windows let in plenty of light, and its onyx wall in the living room is a stunner.
Before departing from Brno, spend time people-watching in Namesti Svobody. Translating to "Freedom Square" in English, locals gather in this public space throughout the year. The square itself has two features of interest – a large, black astronomical clock, and two bronze fountains.
As we mentioned, though, the best part about this place is the people. Around the edge, you'll find cafes and restaurants, which are perfect people-watching venues. And, during the holiday season, this space hosts a Christmas market you won't want to miss.