Changchun Travel Guide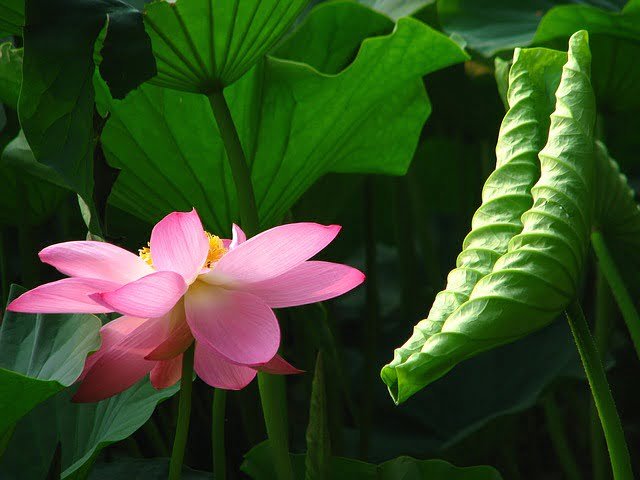 Introduction
Located in Northeastern China in Jilin province, Changchun is a city which languishes in the shadow of its more famous big brother, Harbin. Known primarily for its production of automobiles in the present day, it nonetheless has an interesting past as the capital of Manchuria, the puppet state set up by Japan after capturing this part of China in the 1930s.
Combine that with a few understated attractions and festivals, and this place may be a sleeper hit on your tour of Northeastern China.
Top Attractions
Despite being in a corner of China rarely visited by foreigners, Changchun was once home to an emperor of China. Unfortunately for the Chinese, he was a toothless leader, as he was installed by the Imperial Japanese in 1931 not only after their successful invasion of Manchuria.
The palace in which Puyi lived during his 'reign' is now home to the Museum of the Imperial Palace of Manchukuo. Inside, you'll find exhibits which showcase a variety of antiques from China and Japan, pottery, painting, calligraphy, and more.
The Salt Palace, arguably the fanciest structure in the complex, was never used by the emperor, as he believed the place to contain eavesdropping 'bugs', but its ornate decorations make it one of the attractive spots in the entire royal compound, so don't miss it.
Looking for an under the radar surprise that will make you wonder why Changchun isn't known more widely around the Earth? A visit to World Sculpture Park will do just this, as it contains sculptures created by sculptors from virtually every nation on the planet.
450 works are scattered across its 92-hectare expanse, which is being surrounded by the rapidly rising cityscape of Changchun as part of a densification plan to accommodate future population growth in a city known for being China's Detroit.
Changchun is also known for being home to one of China's top Buddhist halls of worship, the Huguo Prajna Temple. Established in the 1930s after a 1923 visit by a regionally revered monk by the name of Master Yanxu, it quickly gained a reputation among Buddhists in the country for being a temple home to wise abbots and monks.
As a foreigner, you may have trouble accessing the grounds at times, but if you are lucky enough to catch it when it is open to visitors from abroad, note that the temple closes at 3:30 pm – if possible, try to go in the morning.
Still haven't got a handle on the cultural and historical background of the Changchun area? Spend a couple of hours exploring the halls of the Hongqi Culture Museum. Here, you'll get an insight into the city's long history as a place where cars have been manufactured.
Dedicated largely to showing off antique Hongqi brand cars, gearheads will enjoy the time they spend here – don't miss seeing the state limousine that was custom built to transport none other than Mao Zedong.
Other Attractions
Looking to get away from the hustle and bustle of Changchun for a day? Make a trip out to the Jingyue Pool Park. Situated 12 kilometres southeast of its downtown core, its centrepiece is a reservoir pond shaped like a crescent moon, from which it takes its name (Jingyue means clear moon in Mandarin).
In addition to this, there are plenty of forest trails to hike, and in winter, it is a great place to go skating or admire snow sculptures created by local artists.
Travelling with your family in the Changchun area? The Zoological and Botanical Garden of Changchun is another great place to take kids, as it is home to a variety of animals of domestic and exotic origin. Here, you will find lions, tigers, zebras, and monkeys in various enclosures which give residents plenty of room to roam.
The western part of the complex is home to a botanical garden, which hosts 41 different types of flora. One section mimics the plants found in the mountains of Northern China, while an enclosure contains a number of tropical species.
Those wanting to learn a bit about the natural history of the area may want to make room in their schedule for the Changchun Geological Palace Museum. Within, this institution is divided into two halves – one is dedicated to rocks, the other to found fossils.
In the former hall, you'll find various rocks, gemstones, and lava stones, while the latter contains dinosaur fossils which have been found in the region. From footprints to eggs to fully reconstructed skeletons, it is a wonderful way to kill time when the weather isn't cooperating during your visit to Changchun.
While it isn't as well-known as the Harbin Ice Sculpture Festival, the Ice Lantern Wonderland festival in Changchun makes for a good consolation prize if you can't make it to the former celebration or an awesome supplementary visit if you can.
Held starting in mid-January most years, you'll have plenty of intricate ice and snow sculptures to admire – about 100 to be exact. With many being lit up with LED lighting, it is a spectacular spectacle to catch – don't miss out!