Chanthaburi Travel Guide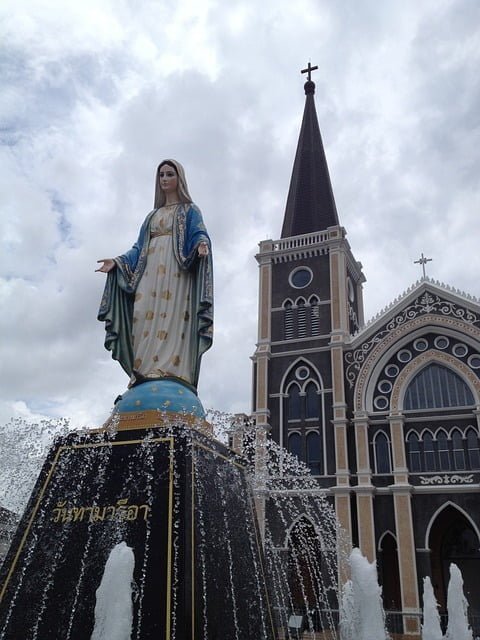 Introduction
A well-known gem trading post situated on the coast of Eastern Thailand, Chanthaburi is a peaceful town often passed over by those travelling to Koh Chang and Cambodia. Boasting a rich history steeped in mining, fishing, and commerce, it is a great place to break up a trip between Bangkok and the above-mentioned destinations.
Cultural Attractions
Start your cultural explorations of Chanthaburi by strolling through the Chantaboon Waterfront Community. An old part of town where Vietnamese and Chinese traders set up shop to swap goods with the local Thai population, it remains a neighbourhood rich in beautiful structures and generations of residents.
As you walk around, you'll find plenty of cafes and restaurants where you can enjoy some coffee while watching locals go about their daily business. A corner of Thailand not often seen these days of mass tourism, be sure to linger here for a while before moving on.
Thailand is a country which is predominately Buddhist, with minority populations who practice Islam. As such, Christian churches are a rare sight, but in Chanthaburi, you'll stumble upon the Cathedral of the Immaculate Conception.
The largest Christian church in the country, it is more than just a novelty, as this Vietnamese built church (French influence in Vietnam had resulted in Catholicism in becoming a significant religion there starting in the 17th century) has a brilliant exterior and interior.
With Gothic styling throughout, it is a place you will want to photograph extensively, so don't forget your camera at the hotel.
Despite a significant Catholic population, Chanthaburi is majority Buddhist – within the province, Wat Khao Sukim is the temple which stands out the most from the rest. A wat set atop a mountain amidst lush forest, it was built to serve as a meditation retreat starting in the 1960s.
It served as home to Ajahn Somchai, a famous monk, for most of the 20th century. Revered by locals during his tenure there, they would make their way here bearing gifts for this guru – ranging from tiger skins to a two metre tall Chinese ceramic vase, it makes for elaborate sight by tourists in the present day.
This site can be accessed by steps leading up the mountain it sits upon, but those with mobility issues can also take a tram to the top as well.
While in the Chanthaburi area, you may want to take some time out of your schedule to see its King Taksin Shrine. A memorial honouring the legendary Thai monarch, it is topped with a roof shaped like the heat he used to wear on the battlefield with his soldiers under his command.
Within, you'll find locals leaving offerings for a royal who once called this part of Thailand home – feel free to observe them as they pay homage, but be respectful when it comes to taking pics (i.e. ask permission before snapping).
Other Attractions
Much of the history of Chanthaburi is intertwined with the sea. By exploring the National Maritime Museum, you'll learn how the citizens of this city have made their living from the Gulf of Thailand over numerous generations through its rich exhibits.
With scale models of boats and junks (one of which can actually be boarded), information on the rich gem trade, and through translations in English, it is an attraction which should at the top of your list during your stay here.
If you happen to be in town on a Saturday, do not miss your chance to attend the Chanthaburi Gem Market. An open-air bazaar of merchants selling a wide array of raw and cut gemstones, it is a sight to see for those who cannot get enough of pretty, shiny things.
As tempting as it can be to want to buy some stones of your own at wholesale prices, make sure you can tell the real thing from a fake, as scams are alive and well at this weekly exhibition.
Waterfall fans will want to plan a day trip out of town to Namtok Phlio National Park during your stay in Chanthaburi. Visited by King Rama V during his reign more than a century ago, its centrepiece is a waterfall surrounded by lush jungle. Its deep blue gorge is a popular place to swim, but it is filled with carp fish – while harmless, it may give people with certain phobias second thoughts about going in for a dip, as the pool is crowded with this fish.
Instead of exclusively hightailing your way back to Bangkok on Route 3, take a scenic detour on the Chalerm Burapha Chonlathit Road at the start of your journey. A seaside highway which wends its way past sea cliffs and isolated beaches, it is a brilliant break from the stresses of freeway driving in Thailand.
Along the way, you'll come across a boardwalk trail which will take you through mangrove forest – we advise taking it, as few tourists have the chance to see this threatened ecosystem up close.