Chongqing Travel Guide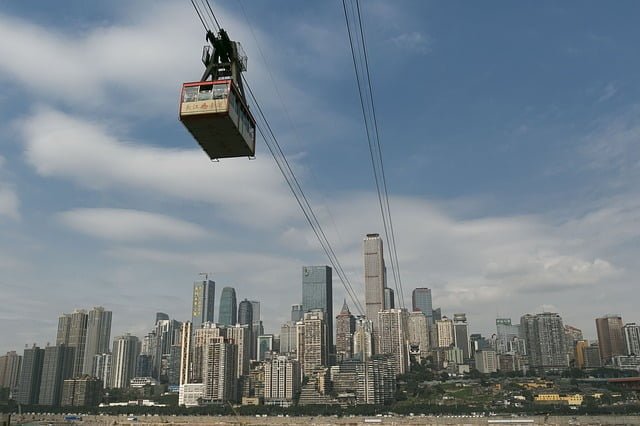 Introduction
Located beyond the Three Gorges Dam in the heart of some of the stunning scenery along the Yangtze River, Chongqing is start/end point for boat cruises on this famed body of water.
Beyond the stunning natural sights, this city has plenty of structures, museums, and cultural attractions that will keep you here for at least 3-4 days.
Come check out our Chongqing travel guide as we cover the best things to do in Chongqing, China.
Top Attractions
Start your time in Chongqing by spending some serious time discovering the exhibits of the Three Gorges Museum. Housed within a modernist structure, you'll get a chance to see upwards of 180,000 artifacts, which range from coins to jade jewellery to every day implements people used to live their lives for thousands of years.
There are various galleries within this attraction which show off the history of Chinese civilization in the region stretching back to the Stone Age, cultural traditions, the history of the city of Chongqing, and the timeline of the Sino-Japanese war, which raged in the years prior to World War II.
While this Chinese natural treasure can be seen via boat tour from Yichang as well, the Three Gorges scenic area is easier to reach from the city of Chongqing. Board a tour boat here, and you'll be in heart of some of the most amazing river scenery you've seen in your life within a couple of hours.
Over 120 miles, you'll be surrounded by tall canyon walls on both sides, making for the perfect backdrop to enjoy a feed of traditional Chinese food, paired with your favourite beverage. Before you set out on this adventure, though, note that there is a fair bit of walking from the taxi drop-off point to the dock – therefore, those with mobility issues should make plans with a tour operator to have secondary transportation take them to the dock itself.
Delve into Chinese conceptions of the paranormal and the afterlife by paying a visit to the Ghost City of Fengdu. Composed of a series of temples (topped off by a creepy-looking structure built in the shape of a human face), it is a 2,000-year-old work started by a pair of government officials who left their lives further east behind for the mountains of the interior.
Divided into two halves – one representing heaven and the other hell, its sculptures and reliefs serve to illustrate to its visitors what awaits those who live the virtuous life, and the torment that will eternally beset the wicked.
Get an authentic taste of how people in rural China lived their lives aeons ago by spending an afternoon at Ci Qi Kou. Dating back 1,700 years, this place was best known for producing porcelain during its heyday, which spanned both the Ming and Qing Dynasties.
As a result of its prosperity in this period, many of its structures offer some of the best examples of architecture during these centuries, making this place a must-visit for those interested in this subject. End your visit here by checking out the art of many talented local creatives, or by having a meal and drink in the tea houses found within this cute town.
Other Attractions
As impressive as the Three Gorges are in the Chongqing region, that isn't the only natural attraction worth visiting while in the area. If your schedule permits, set aside a day to travel out to the Jindao Canyon Scenic Area.
Boasting trails hemmed in by vertical rock walls thousands of feet high, you'll find caves, streams of crystal clear water, waterfalls, and a Happy Buddha statue during your wanders in this natural treasure of Chongqing.
Soak away the aches and pains you'll incur during your adventure in Jindao Canyon by spending a few hours in the Ronghui Hot Springs. Located in Shapingba District, the geothermically heated water which bubbles out of the ground here has given rise to a number of spas where you can find relief from whatever ails your body.
After the tension in your muscles melts away in its steaming waters, take advantage of the tea house facilities located nearby to bathe your insides in the same wet heat from which you just emerged.
During your time in Chongqing, you may hear about a popular attraction known as Hongya Cave. Don't get dressed in spelunking gear, though – it isn't a cavern, but rather, it is a stunning structure built around an ancient cave that is better known for its cultural displays, shopping, and restaurants.
First built over 2,300 years ago as a military outpost, this 11-storey, 75-metre high stilt house is the place to go to a wide variety of food, local handicrafts, representations of life centuries ago, and killer views out over the city, especially at night.