Dali Travel Guide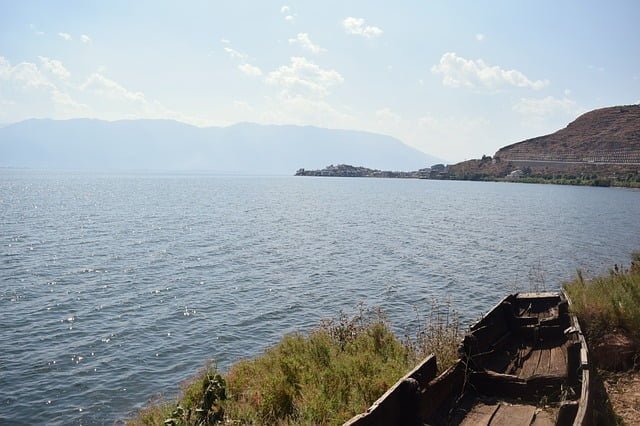 Introduction
A long-time backpacker haunt for its authentic Chinese atmosphere and the mountains which surround it, Dali is equally as popular among domestic tourists today. In short, it is a popular place on the travel trail in China, but for good reason.
With much to see and do, you could easily spend a week here, so be sure to get this region plenty of time.
Come check out our Dali travel guide as we cover the best things to do in Dali, China.
Top Attractions
Start your time in this popular destination in Yunnan by exploring the Ancient City of Dali. Located thirteen kilometres away from the centre of the modern city of Dali, this well-preserved collection of buildings date from the Ming Dynasty.
Once an important trading and military post situated on a gateway to the Silk Road, it still contains temples, intact city walls, and folk-style homes which were once part of a vibrant community which held a great deal of importance in the region.
After you have gotten your fill of Dali's Ancient City, make sure that Chongsheng Temple is next on your to-see list. Better known as the Three Pagodas after its primary attraction, these spires have been around for over 1,800 years and marked the time when Buddhism first arrived in the region.
Standing over 220 feet tall, these multi-tiered pagodas have a commanding presence on the skyline in the surrounding area, but that isn't all there is to the temple complex; the main building itself is a serene place, and with an attractive bell tower and lush gardens, this place is well worth a visit.
Dali isn't the only place in this part of Yunnan Province which has ancient buildings that have stood the test of time. After experiencing everything the city has to offer, plan a day trip out to the Ancient Town of Shaxi.
Once an important waypoint on what was known as the Yunnan-Tibet Tea Horse Road, Shaxi is an island of authenticity in a sea of sanitized reproductions of China's past. Things may not be 100% squeaky clean here, but it is what it is – a place where real human beings still live, even after thousands of years of history.
Here, the same old temples, shops, markets, bridges, and other infrastructures serve the same purpose they have for many centuries – the more you walk around, the more you will realize this place is the real thing.
Whether you walk amidst its rice paddies or walk through the market when locals are buying everyday essentials from merchants who can trace their lineage back countless generations, you will find the off the beaten track experience you are desperately seeking in this time-tested town.
Nature lovers will enjoy their time in the Dali area, as it is situated close by to some of China's most beautiful alpine scenery. If you don't have time to wander this region's high country at your leisure, at least make time in your schedule to see the Cangshan Mountains.
A mountain range with a peak elevation of over 13,000 feet, the views over the valley from the tops of these peaks are awe-inspiring. Active travellers will love the hiking opportunities they will find here, while those who sweat at the thought of exercise will be happy to learn there is a cable car available to allow them to enjoy the view from high above the valley that is home to the city of Dali.
Other Attractions
Do you still have an appetite for ancient towns after visiting the ones mentioned above? Xizhou Town is another old settlement you should see while in the Dali area. A relatively short day trip from Dali, this place was a thriving centre of commerce all the way up to 1949, the year when the Communist Party of China emerged victorious over the KMT.
While its buildings have deteriorated somewhat since that time, many feel that it lends an air of authenticity to this ancient town that the Dali Ancient City lacks. When you aren't walking through the narrow streets of this atmospheric place, check out the local market – mostly free of the trinket stalls which plague much of Dali's market, you'll find wandering here to be a far more pleasant experience.
Xizhou is situated on the shores of Erhai Lake, a body of water considered to be one of the most picturesque in China. Start your time here by having a coffee with breakfast overlooking its misty surface. Once you have finished up, check out the sightseeing boat cruise, as it will allow you to get out onto the water and experience the peacefulness of this lake up close.
Back in Dali, the Dali Foreigner Street is where you'll want to go if you are looking for the greatest range of souvenirs from your time in this corner of Yunnan. Yes, there is some dinky plastic crap – but there are also exquisite wood carvings, silverware, and other fine local crafts.
Look carefully, and you'll find something unforgettable to bring home with you.