Daugavpils Travel Guide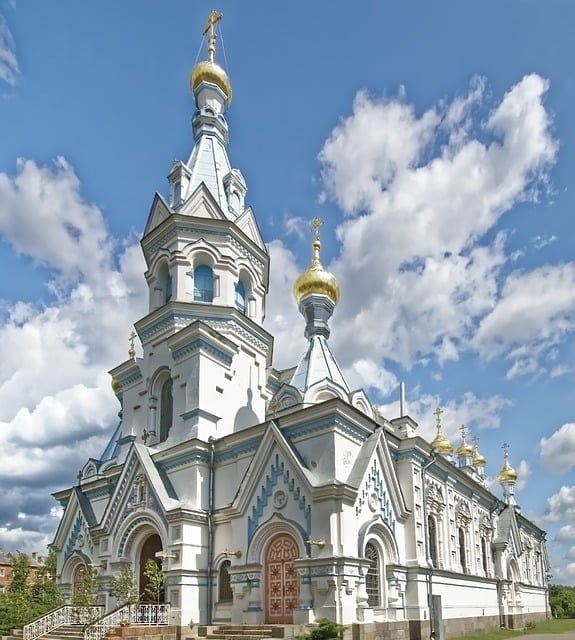 Introduction
While Riga hogs the spotlight, Daugavpils, an industrial city that is the second-largest in Latvia, languishes. It's a shame, as this centre is home to several attractions that will interest off-the-beaten-track travellers.
It has a massive fortress Napoleon failed to penetrate. You'll also come across a museum honouring a local alcoholic drink. Most of all, in Daugavpils, you'll see how everyday Latvians go about their lives.
Come check out our Daugavpils travel guide as we cover the best things to do in Daugavpils, Latvia.
Top Attractions
Shortly after arriving in town, make the Daugavpils Fortress your first stop. Government planners built this military fortification in response to the threat posed by Napoleon's army in the 19th century. Circumstances proved their worries to be correct, as the French attacked during its construction.
Fortunately, a detachment of over 3,000 soldiers, armed with over 200 pieces of artillery, was in place. They fought off the advance, keeping the region in Russian hands. Russian nobles visited this fortress often, as it was on the route between Saint Petersburg and Europe.
In the 20th century, it was a base for the Latvian army and a Nazi prison for Russian POWs. In the 1990s, Latvian officials opened it to the public. Within, you'll find a museum that details the history of the fort. However, don't forget the walk the ramparts and put yourself in the boots of soldiers of generations past.
Within the walls of the Daugavpils Fortress, you'll find the Mark Rothko Art Centre. As the name suggests, this gallery mostly dedicates itself to the works of Mark Rothko, an American-Latvian painter. This famous creative was a practitioner of abstract expressionism, a controversial form of visual art.
As you make your way through this gallery, his pieces will challenge your subjective interpretation. When you've finished checking them out, learn more about his personal life in another exhibit. This facility also provides room for artists-in-residence. As such, you'll also get to check out contemporary art from locals.
This museum charges admission of 12 Euros. However, older travellers should note there is a 50% discount for seniors.
Next, be sure to check out the Svente Manor and the Museum of Military Vehicles. This guest house and museum was once the royal residence for Count Plater-Siebergs. Today, it is a stately hotel that boasts amenities that includes a Russian sauna.
However, casual visitors will want to check out its collection of WWII-era military vehicles. Here, you'll find Red Army tanks, combat vehicles, and the Soviet version of Jeeps. Admission is Two Euros – one Euro for children.
Finally, those looking for a noteworthy local church will not want to miss the Saints Boris and Gleb Cathedral. Its founders named this Russian Orthodox church after brothers murdered by a power-hungry prince, Sviatopolk the Accursed.
The church honouring them rose in the early 20th century. To this day, it is the biggest church in Daugavpils and Latvia, with a capacity of 5,000 worshippers. Built in the Neo-Russian style, its exterior will impress visitors. However, its insides are just as appealing, as they boast several interesting murals.
Other Attractions
In Latvia, the Daugavpils area is known for its spirits. Learn about this heritage with a visit to the Shmakovka Museum. As you walk through this facility, you'll learn not just how they make shmakovka, but its cultural importance.
You'll see how distillers created this potent liquor in the past, and how they do it today. At the end of the tour, your guide will give you a shot of the good stuff. Be safe – arrange alternate transportation if you've rented a car!
Learn about the Daugavpils region at the Daugavpils Museum of Regional History and Art. The building itself is beautiful, as it was an Art Noveau structure built in 1883. Inside, you'll find a variety of displays that chart the development of Daugavpils over time.
All captions are in Latvian and Russian. To understand what you are looking at, procure an audio guide at the front desk. Admission is only 1 Euro and change, making it an excellent value.
Have children in tow? If so, make time in your schedule for the Latgale Zoological Garden. Otherwise known as the Daugavpils Zoo, you'll get to see a variety of tropical animals here.
Pythons, macaques, caimans, and koi are just a few that you'll see as you walk around. With admission fees under a Euro per person, it's easy on the wallet as well.
Take a rest from sightseeing in Daugavpils by checking out Dubrovin Park. The local government built this green space in the late 19th century to honour long-time mayor Pavel Dubrovin. Within the park, you'll find a memorial that honours the sacrifice of Soviet soldiers during the Second World War.