Dehradun Travel Guide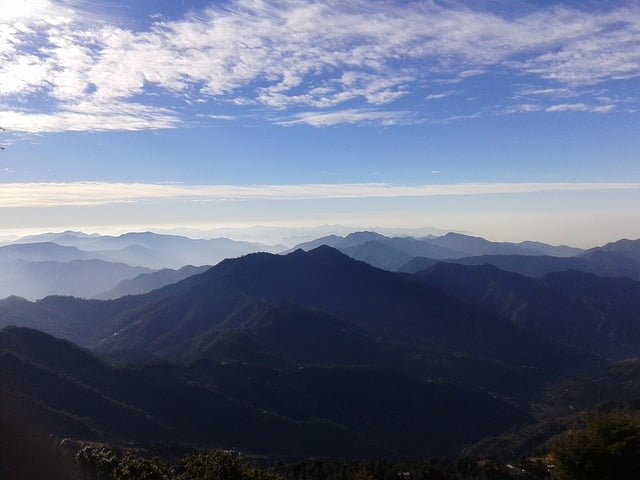 Introduction
While the city itself may not contain much of interest, Dehradun is close by many excellent attractions. Set amidst the peaks and foothills of the Himalayas, nature lovers will feel at home here. Culture vultures will be kept busy, with a ghat and temple among this area's highlights.
Finally, fans of The Beatles will want to spend time here as well. This region is home to the ashram where the band meditated in the 1960s, making it a pilgrimage site.
Come check out our Dehradun travel guide for culture vultures as we cover the best things to do in Dehradun, India.
Top Attractions
Start your time in Dehradun by paying a visit to The Beatles Ashram. This former meditation centre became known when the famous rockers dropped by in the 1960s. Unbelievably, it laid in ruins up until 2015, when it opened its doors to tourists.
Despite being straightened up, this site still shows signs of its degradation over the years. Nonetheless, tributes left to the Fab Five, street art, meditation caves, and nature walks make visiting worth the effort.
The Dehradun area is also home to Triveni Ghat, one of the holiest in the Hindu religion. It is said Lord Krishna bathed here after being shot with an arrow, making it a well-visited pilgrimage site. On any given day, you'll find devotees who use the river to wash themselves of their sins. Others come to cremate and scatter the ashes of dead loved ones in the Ganges. Visit at dusk to see spectacular daily ceremonies that involve fire.
Ever wonder how Mount Everest, a peak shared by Nepal and China, got an English name? During the days of British rule, geographers gave names to many Himalayan peaks. During your visit to Dehradun, visit the remains of George Everest's House.
Named for the man who measured the world's tallest peak, this hill station mansion lies in ruins today. While there are plans to make it into a museum, it is still in rough shape today. However, its austere state, interesting graffiti, and sweeping mountain views make the hike in worth the sweat.
Dehradun is located within the Himalayas. As such, it hosts a substantial diaspora of Tibetans who fled their homeland after China tightened their grip on the province in the 1950s. Because of this, this region is home to a remarkable Tibetan Buddhist Temple.
Built in 1965, it is best known for its murals of the Lord Buddha. It also a 130-foot high statue of Buddha, a stupa that rises 220 feet, and curiously, numerous examples of Japanese architecture. As a location that affords breathtaking views over Dehradun, this attraction is a must-visit for photographers.
Other Attractions
While Dehradun is at an elevation of over 2,000 feet above sea level, summers can get steamy here. Join the locals in a swim at the base of Kempty Falls. British officer John Mekinan established a resort here in 1835, one that remains well-used by locals in the present day.
This cataract is visually stunning, with a single stream dividing into five forks before filling a beautiful gorge. Its beauty, facilities, and proximity to Dehradun mean that it gets over 1 million visits per year. Therefore, if crowds bother you, avoid visiting on weekends and holidays, as it can get quite packed.
Robber's Cave is another favourite of visitors to Dehradun. A cave system filled with a cool, running water, it is also a well-loved spot for those seeking to beat the heat. Six hundred metres from end to end, its best highlight is a ten-metre high waterfall halfway through the cave.
While it is close to Dehradun, note that there is a one-kilometre walk from the bus drop-off. There is also a nominal entry fee (about 25 rupees), so don't forget to take enough money with you. Finally, the water can get dangerously high in the wet season – take local advice before heading out to the cave.
Are you looking for a scenic walk to do while in the Dehradun area? Stroll the length of Camel's Back Road. Named for a rock formation along the way that resembles a camel, there's more to this trek than that. This road affords Himalayan valley views, and also grants access to a colonial cemetery. Not fit enough to tackle this walk? Horseback and rickshaw rides are also available, making this scenic part of Dehradun accessible to anyone.
In a rush but want to get one of the best photos in Dehradun? Make room in your schedule for Lal Tibba Scenic Point. A tower set atop a high hill, it grants views of Mussoorie, misty foothills, and the snow-covered Himalayas. While there is an admission fee, it comes with a coffee and access to a telescope viewer.