Dumaguete Travel Guide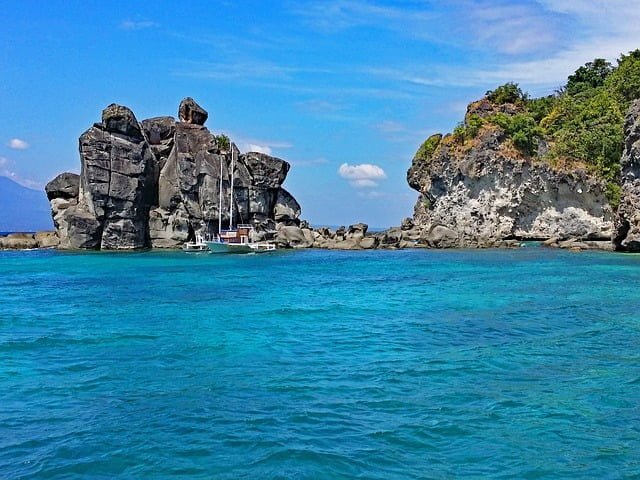 Introduction
Situated near the bottom of the island of Cebu, Dumaguete had become popular due to its proximity to the annual migration of the whale shark. While this is a worthwhile activity in which to engage while in the area, there is much more to experience here, from ornate churches to incredible waterfalls.
Top Attractions
There's a good chance that if you are in Dumaguete, you're there to partake in a whale shark diving expedition. Most diving outfits which offer this tour depart from the town of Oslob, as it is located close by to where the annual migration of these gentle giants takes place.
Before you head into the water to see these beautiful creatures, you'll be given an important briefing on what you should and shouldn't do with them – listen to and apply what you learn, as many improperly acting tourists have stressed these poor animals out by getting too close to them and doing other inappropriate acts.
By doing this, you'll ensure the well-being of the whale sharks, and that this attraction will be around for future generations to enjoy.
Enjoy one of the best natural attractions in Dumaguete by making a trip out to Casaroro Falls. Characterized by a narrow, powerful stream of water dropping from 100 feet above, getting close to the stream is not a great idea, but that's okay – the views of this torrent of water will make up not being able to go for a swim here.
Bring lots of water and take your time – the 350 steps which will take you to the viewing area are equal to descending and ascending a 30-storey building.
If you are looking for a natural attraction that is less strenuous and more tranquil, check out the twin lakes of Balinsasayao and Danao. Crater lakes situated at an elevation of roughly 2,700 feet, these bodies of water take on an appearance which resembles mountain lakes you might expect to find back in North America.
Here, you can go swimming, kayaking, rent a charter boat, or bird watch – the last activity has a viewing platform set up where you can observe the various species which call this park home.
Looking for a bit of culture during your visit? Of all the churches in Dumaguete, St Catherine of Alexandria Cathedral is by far the most significant. Also known as the Dumaguete Cathedral by locals, this amazing structure has been around since 1776.
Boasting an impressive facade and bell towers which once served to warn residents of attacks by slave raiders, its design and compelling history make this attraction one that cultural travellers shouldn't miss while visiting this region.
Other Attractions
Experienced mountaineers will want to seriously consider scaling the steep slopes of Mount Talinis during their time in Dumaguete area. Rising almost 2,000 metres above sea level, it offers enough challenge to keep experts on their toes, while offering plenty of highlights for nature lovers on the way to the summit.
With dense cloud forest featuring gorgeous flowers and giant ferns, crater lakes, and an awe-inspiring view from the summit, it is an overnight climb well worth your time. Before you set out, it is highly advised you hire a guide. For less than $100 USD, you can get an experienced local who will ensure that you have the best experience on this well-loved peak in Dumaguete.
If you aren't quite done chasing waterfalls after checking out Casaroro Falls, make time in your schedule for Pulangbato Falls as well. Unlike the former chute, this set of waterfalls can be swum safely, making it a great option for those suffering in the heat of a hot day in Dumaguete.
Known for its red rocks, multiple tiers, and its unspoiled, authentic nature, it is a chill spot to spend an afternoon, so don't be afraid to take a day off from the beach.
Looking to take a peek into the past of the Dumaguete area? Check out some the exhibits on offer at the Silliman University Anthropology Museum. Situated on Hibbard Hall on campus, you'll find some truly amazing artifacts here, including everyday implements which helped the indigenous peoples which have called this part of the Philippines home for generations go about their daily lives.
Don't miss checking out this institution's kris, which is a 10-foot long sword used by local Muslims in ceremonies over the years.
Check out what local residents in Dumaguete are pulling together for dinner by spending some time exploring Malatapay Market. Here, you'll find produce from local growers, meat from local ranchers, and fish from local fishers, in addition to a variety of household goods and toys.
There are also a number of restaurants which purchase and cook up the fresh fare from the market for the benefit of hungry patrons, making it a great spot to eat, drink, and relax after exploring this authentic Filipino market.