Esbjerg Travel Guide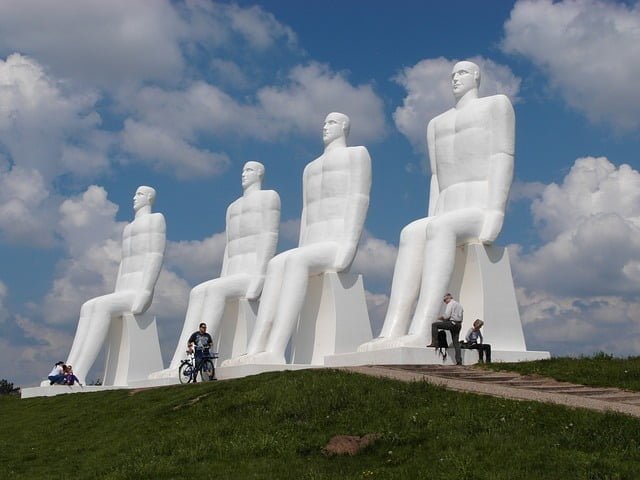 Introduction
We'll be honest – Esbjerg isn't famous for what lies within, but its proximity to attractions in its countryside. Use this quiet city as a base to check out fantastic living history museums, churches, and art galleries. On your free time, though, take the opportunity to experience the real Denmark. For the most part, you won't find other foreign tourists here.
Come check out our Esbjerg travel guide as we cover the best things to do in Esbjerg, Denmark.
Top Attractions
After getting settled in Esbjerg, make plans to visit the Ribe VikingeCenter. This attraction is an open-air living history museum dedicated to showing how the Vikings lived 1,300 years ago. From villagers going about their daily business to suited-up warriors, you'll meet a lot of people.
The constructors of this park built every structure authentically. Its blacksmith shops, churches, and farms appear as they were back then. However, you won't just get to see the settlement – you'll get participate in its life as well.
Visitors can participate in scores of activities and workshops. Learn how to shoot arrows with the archers, or train as a Viking foot soldier. Alternatively, you can learn how to bake flatbread as they did more than a millennia ago.
While this attraction is undoubtedly family-friendly, it is also a great place to bring Rover. Unlike many attractions, the Ribe VikingeCenter is a dog-friendly facility. Note that Esbjerg is a fair distance from this park. If you don't have a car, you'll have to catch a series of buses to reach it from this city. As such, we recommend staying in Ribe if visiting this attraction is a priority.
While exploring the countryside outside Esbjerg, make time to pop by the Ribe Cathedral. Formerly a Catholic church, Danish officials converted it to the Church of Denmark in the 15th century. The building itself, crafted in the Romanesque style, has stood since the middle of the 13th century.
Its age and significance have earned it many honours throughout the years. For example, Michelin has named the Ribe Cathedral one of their 2-star attractions. As a result, it is one of the most-visited family attractions in Denmark.
Inside, its stained glass, organ, and bells are among the highlights. If you wish to climb the bell tower, the groundskeepers will charge a nominal fee. It will be worth it, though, as the views of the surrounding countryside are stunning.
While you're still in town, saunter over to the Ribe Kunstmuseum. Translating to "Ribe Art Museum" in English, this institution is heaven for lovers of the visual arts. Surrounded by pastoral beauty, the museum's building used to be a villa for Balthazar Giortz, a local captain of industry.
Inside, its galleries focus on Danish artists from the 18th to the 20th century. On its walls, you'll find contributions from C. W. Eckersberg, Kristian Zahrtmann, William Scharff, and many others.
Back in Esbjerg, learn about this city's connection to the sea by checking out the Fisheries and Maritime Museum. As you walk through its exhibits, you'll learn about the history of the Danish fishery. You'll also read about the natural history of the Wadden Sea and its inhabitants.
However, you won't just get to see displays about marine life – you'll get to see them in person! Connected to the museum portion of this attraction is a "sealarium", or an aquarium containing seals. In addition to grey and harbour seals, you'll see groundfish, eels, and thornback rays.
Other Attractions
If you have extra time on your hands, dig deeper into the history of Esbjerg at the Esbjerg Museum. In a nondescript building downtown, you'll see artifacts dug up that date back to the Iron Age. In addition to these Viking implements, an impressive collection of amber may also attract your attention.
Bodies of water in the Esbjerg area are vital to migratory birds – find out about them by visiting Vadehavscentret. The displays are informative, but not time-consuming – you might get through them in a half-hour.
If you're visiting in fall, winter, or spring, go on an oyster tour. At low tide, nature guides will take you out onto the coastal flats to dig for these delicious shellfish!
Fans of monuments won't want to leave the Esbjerg area without checking out Mennesket Ved Havet. This attraction translates to English as "Man by the Sea." Despite the singular noun, there are four large concrete sculptures of men facing the ocean.
The artist depicted each figure, which is 30 feet in height, in a seated position. It is meant to be a commentary on humanity's relationship with nature. No matter your interpretation or interest in art, their impressive size makes this place a must-visit.
If you love sports, take in a local footie match at Esbjerg Stadium. Home to Esbjerg fB, it is better known as the place where a local fan took things a shade too far. In 2008, a fan ran onto the pitch. Incensed with a call on the field during a UEFA qualifier, he attacked the referee in charge.
Most of the time, however, the local fanbase keeps their passions well-contained. Go, and you're sure to have a good time!