If you're looking for a charming city to explore in southern Italy, look no further than Foggia. Located in Puglia, it offers visitors a wealth of ancient churches, museums, and natural wonders to explore. And with loads of agricultural land within close proximity, it's no surprise that it has a happening food scene as well.
So, if you're looking for a quality off-the-beaten-track destination to hit up on your travels, keep reading.
Travel Guide To Foggia, Italy
Foggia Top Attractions and Places to Visit in Italy
Start your time in Foggia by checking out Santuario Madre di Dio Incoronata. This beautiful church has been around since the 11th century when it was built in reverence to the sighting of the apparition of Madonna (Mary, the Mother of God).
To this day, it is a popular attraction for pilgrims from all over Italy and beyond. However, it can be tricky to get to if you don't have access to a vehicle. If you don't, visit the local tourist office and ask about public transit options.
Next, head over to the Foggia Cathedral. This stunning cathedral was built in the 12th century and it's a real architectural gem. It started off as a Romanesque church, but after an earthquake in 1731, it was modified, giving it Baroque elements.
This attraction is best known for containing a relic – an ancient icon of Madonna herself. Apart from that, its artwork and altar are also highlights of this place.
After that, kill a few hours by exploring Museo Civico e Pinacoteca. This museum is home to a wealth of art and historical artifacts relating to the city's history. Highlights include pieces from one of the oldest Neolithic villages in Europe, so it's definitely worth a visit.
And if you're a fan of the performing arts, take in a performance at Teatro Giordano. Open since 1828, this theatre is like most others in Italy – mind-blowingly beautiful. Throughout, you'll find Neoclassical touches, a stage with heavy, crimson curtains, and a grand chandelier on the ceiling.
After your arrival, inquire at the ticket office about coming performances. If you find something that interests you, enjoy a show in this grand building.
Video: Top 10 Places to Visit in Foggia, Italy

Source: PROVINCE OF FOGGIA on YouTube
Other Cultural Attractions: Trip To Foggia, Puglia
If you love spending time in nature, make a day trip out to Parco Nazionale del Gargano. This beautiful seaside park is within a 30-minute drive from Foggia, making it an easy day trip.
Here, the main attraction is its dramatic sea cliffs, but there's also loads to explore inland as well. With plenty of hiking and biking trails, this is the perfect place to get some exercise in a stunning setting.
Love churches? If you have extra time in Foggia, nip over to Chiesa delle Croci for a visit. Known in English as "The Church of the Crosses", this holy place takes its name from its location along a traditional Holy Week procession route.
Boasting amazing Baroque architecture, this church boasts a relic of the Holy Wood, as well as several dazzling art pieces.
Sports fans will definitely want to take in a soccer (actually in Italy, it's called Calcio) match, pay a visit to Stadio Pino Zaccheria. This stadium is home to the local Foggia Calcio team, and on occasion, it also hosts national team matches. With a peak capacity of just 25,000, it's definitely one of the more atmospheric Calcio stadiums in Italy.
Lastly, if the oppressive heat of an Italian summer is draining the life out of you, seek out the air-conditioned halls of Centro Commerciale GrandApulia. Now, to be honest, there's nothing terribly special about this place. But with numerous shops and restaurants, it's the perfect place to salvage a hot or rainy afternoon.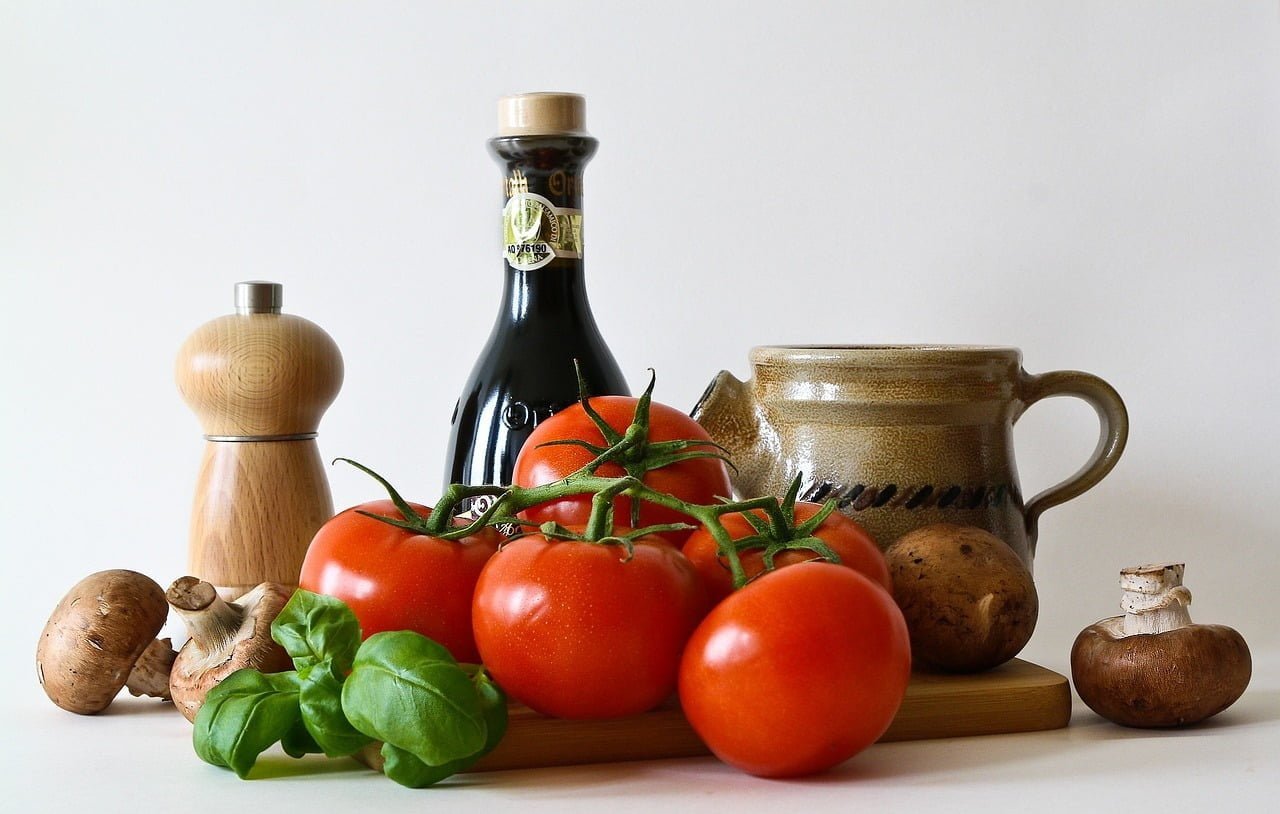 What To Eat and Drink in Foggia, Italy
After all that sightseeing, you're bound to work up an appetite. To fill the void within, try out some Scaldatelli. This pastry, which looks like a thinner version of a bagel, is a local favorite.
This snack is crafted from flour, olive oil, wine, and is often flavored with a variety of seasonings, like chili flakes and black pepper. After being shaped, they are boiled for a short time, then baked in an oven. Enjoy one with a spread of cheese and cold cuts.
At dinner, order some Pasta con Pomodori Gratinati. Originating from the Foggia area, this meal is made with bucatini noodles, tomatoes, garlic, breadcrumbs, as well several other seasonings.
Then, once the day is through, enjoy a glass of Mirinello di Torremaggiore. This liqueur, which is made from wild cherries, are steeped in alcohol for more than a month, This extracts a distinctive flavour that has made this drink a local favorite. Try it as a nightcap during your stay in Foggia.