Hefei Travel Guide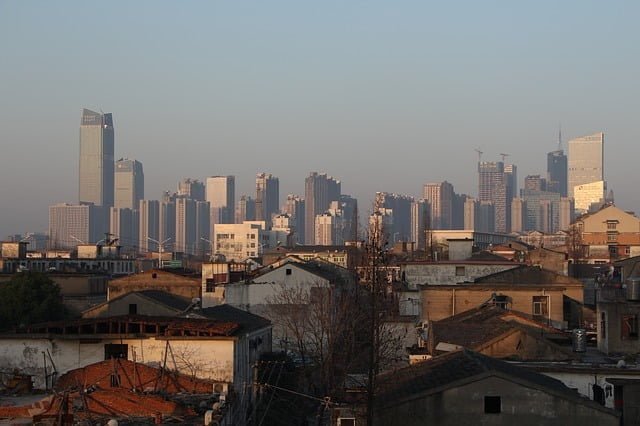 Introduction
A city situated off the beaten tourist track, Hefei is a place visited most often by English teachers and travellers on their way to someplace else.
Whether you are here for work or are looking for something different, there are a number of attractions capable of holding your attention for at least a couple of days.
Come check out our Hefei travel suggestions as we cover the best things to do in Hefei, China.
Top Attractions
Start your visit to Hefei by paying a visit to the Anhui Museum. Here, you'll find a variety of exhibits that will tell the story of Anhui province through the ages. Spanning from the Western Zhou Dynasty through to the Qing Dynasty, you'll find plenty of gold, porcelain, jade, and bronze artifacts in the halls of this institution.
You'll also find implements which date back to the time before China existed (the Neolithic Age) and numerous examples of Hui architecture, a common style of building throughout the aeons in Anhui Province and in Hefei.
Hefei was once home to Bao Zheng, a revered historical figure in Chinese history. While you are in the city, be sure to pay a visit to Bao Zheng's Ancestral House. A well-respected government figure during the Song Dynasty, Bao Zheng made a career of going after corrupt officials.
For this reason, he is revered by the people of Hefei (and by many others around the country) as a symbol of justice, leading to plenty of visits by domestic tourists who come here from across China. Around the home where he once lived is a peaceful park which is home to a tall pagoda.
Inside, there is a set of stairs leading to a lofty viewpoint, so even if you aren't interested in the history of a man who has actually been elevated to deity status in some regions in China, you'll still be privy to some of the best sight lines in the city of Hefei.
If you are into the history of local dignitaries, though, continue on to the Former Residence of Li Hongzhang. Honouring yet another government official, this place was once the home to a man who helped usher China into the modern era during the Qing Dynasty.
Within, you'll find plenty of personal effects and explanations of all the exploits he got up to in his political career, but the home itself is worth checking out, as its statues, pillars, beams, and architecture exemplify the best of Qing Dynasty design in Hefei.
Finally, check out the final resting place of one of the best-known sons of Hefei by swinging by the Bao Zheng Cemetery. Aside from the actual grave of one of China's best-loved bureaucrats, there is also a wax museum depicting scenes from his life, as well as a lush garden befitting of the man he was.
Other Attractions
More into religious sights? While in Hefei, make time to check out Mingjiao Temple. Built back in the 6th century, it is also known as the Iron Buddha Temple after a statue of that construction was fished out the ruins of the original building when it was destroyed in an ancient war.
Within, fifty statues of the Buddha can be found; while it may not have the glamour of better-known temples elsewhere, its location off the beaten track ensures you won't be crowded out by throngs of foreign and domestic tourists, so be sure to include it in your itinerary.
Green thumbs will want to check out the Hefei Botanical Garden during their visit to this city. Filled with numerous beautiful species of flowers, plants, and trees, it is the place to be during the spring, as it is filled with cherry and plum trees which explode with colour during this season. Even if you arrive outside this time, its peaceful atmosphere makes it an awesome place to visit at any time of year.
Looking for a place to go when the busy streets of Hefei become too much for you to bear? Find relief from the grind by spending some time unwinding in Xiaoyaojin Park. An oasis of nature at the heart of this busy metropolis, its tree-shaded paths, serene lake, and expansive lawns make it an excellent place to exercise or just relax.
It wasn't always such a peaceful place, though – long before it was a public park, it was the scene of a massive battle where many fell. Years later, a high-ranking official saw the potential for it to be a beautiful spot for local residents to chill, and ever since, it has been a green space treasured by those who live here.
Short on travel essentials? Weather not cooperating with your plans? Spend an afternoon shopping and/or browsing at Wanda Plaza. Inside, you'll find a variety of stores to divert your attention, as well as an abundance of restaurants and food courts which serve up Chinese, Korean, Japanese, and Western options.