Hohhot Travel Guide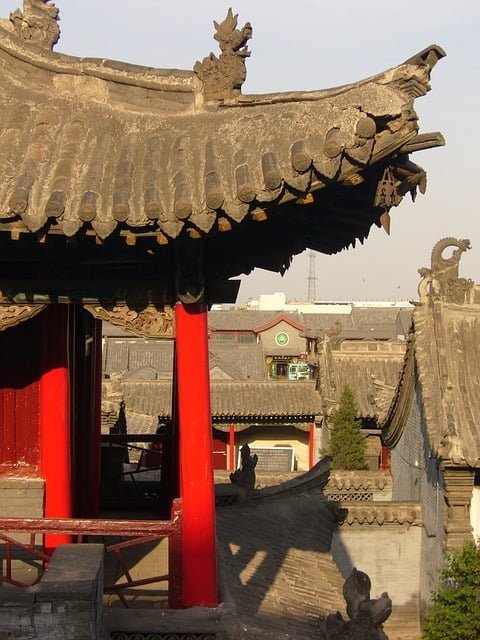 Introduction
The largest city in the semi-autonomous region of Inner Mongolia, Hohhot is a small city many travellers will pass through on their way to/from Mongolia. Nonetheless, it is a city worth 2-3 days, as its museums, temples, and intriguing culture will appeal to those looking to experience China on a deeper level.
Top Attractions
There is no better way to start your time in Hohhot than by spending some serious time exploring the exhibits of the Inner Mongolia Museum. This region is a fascinating one, as it was under the control the armies of Genghis Khan and the Mongols for centuries from the 13th century until the 17th century.
Over four floors, you'll learn about the ecology of the grasslands and steppe of Inner Mongolia, the culture of the Mongol tribes who have remained here even after China assumed control of the region in recent centuries, and about fossils of prehistoric plants and animals.
Don't miss seeing the golden crown of Xiongnu Chanyu, as it is shaped like an eagle, nor should you leave without checking out the fossilized skeleton of the Nurosaurus, as this 26-metre long beast was the largest to walk Asia during the Cretaceous period.
Fans of religious attractions will want to have Dazhao Temple at the top of their 'to-see' list on a visit to Hohhot. Also known as the Infinite Temple, this Buddhist hall of worship is the oldest structure in Hohhot, as it was built in the late 16th century.
Within, the main sight is a silver statue of the Buddha, which stands eight feet high – its installation was a such a big deal that the third incarnation of the Dalai Lama himself came to dedicate the statue. Soon after, the emperor of China came to admire its brilliance, and for generations after, pilgrims followed in his footsteps.
Apart from this highlight, murals and frescoes make this place a wonderful place to wander around; in other words, don't come here in a rush – enjoy your surroundings!
Buddhism, Taoism, and Confucianism aren't the only religions in town, though, as you will see when you happen upon the Great Mosque of Hohhot. The Hui ethnic minority have adhered to Islam since they arrived in the region many centuries ago – to pay homage to Allah in a more profound way, a group of merchants funded the construction of a grand mosque near the end of the 17th century.
The design is an interesting compromise between a traditional Arab style masjid and the prevailing Chinese architecture at the time, as the minarets have tops which somewhat resemble Chinese pagodas.
Within, the peaceful atmosphere will feel a world away from the busy streets outside – just be sure to dress respectfully (e.g. keep exposed skin to a minimum) and you'll be well-received by the locals.
Learn about how a local heroine helped save many people in Northern China from the swords of the Han by paying a visit to Zhaojun Tomb. Signified by a green mound and a bronze statue of Wang Zhaojun and her suitor on horseback, it is here where a local woman sleeps eternally in dignity after agreeing to an arranged marriage designed to better relations between the peoples of the Hun and Han.
After viewing the tomb and statue, also check out a small museum containing paintings and calligraphy from that period in time.
Other Attractions
Still haven't got your fill of religious landmarks during your trip to Hohhot? Drop in on the Five Pagoda Temple, as its unique architecture will give you plenty of reasons to haul out your camera. The five pinnacles stand 51 feet high and are inlaid which a variety of Mongolian inscriptions which have proven invaluable to archaeologists and researchers over the years.
After visiting the aforementioned Great Mosque of Hohhot, take extra time to discover everything that the Islam Style Street outside has to offer. Culturally minded travellers will love the food stalls found here, as they offer everything from traditional kebabs to honey hemp leaves.
Those wanting to pick up something unique from their stay in Hohhot will have plenty of opportunities to do so, as the markets found along here are filled with local artisans seeking to sell their wares. More mainstream shops can also be found along this stretch, as brands like the Beijing Wangfujing Department Store and fast food joints like KFC and McDonald's have a presence here.
Take an evening to witness the athleticism of this region's horses at the Inner Mongolia Racecourse. When you aren't betting on these beasts in regular races, take time to check out traditional Mongolian yurts, which are decorated in spectacular fashion.
Need a break from the hustle and bustle of this growing Chinese city? While away an afternoon at Qingcheng Park. Defined by a large lake and a number of tastefully designed pavilions, it also offers side attractions which make this place great for families – this includes a small zoo and an amusement park geared towards children.