Hua Hin Travel Guide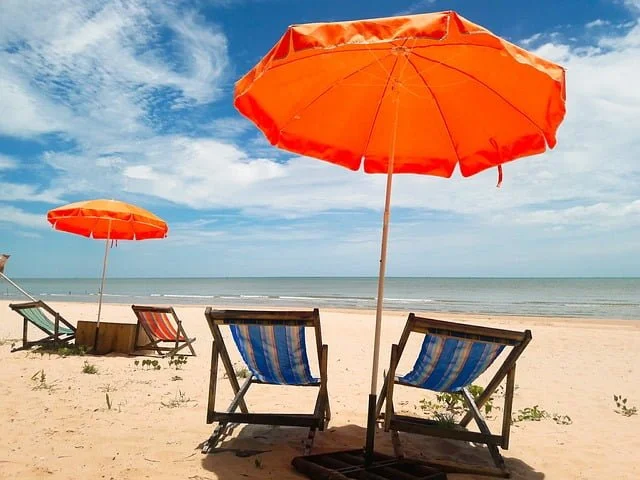 Introduction
Situated within a three-hour drive of Bangkok, Hua Hin has become a beloved getaway for Thais and foreigners who have come to despise the commercial nature of resorts like Pattaya and Phuket. Even the modern day royal family approves, as they reside in palaces in the area when they are not attending ceremonies or entertaining dignitaries in Krung Threp.
Want to get some rest and relaxation without having to deal with the annoyances present in the overdeveloped resorts elsewhere in Thailand? Give Hua Hin a try – you might like it.
Cultural Attractions
While most Thais and foreigners come to Hua Hin to rest and relax, there are several cultural attractions in the area worth seeing. Huay Mongkol Temple is the most prominent of these, as it honours one of the most revered monks in Thai Buddhism, Luang Phor Thuad.
Popular among pilgrims who travel here from far and wide to pay him homage, it is likely you will encounter many devout Buddhists during your visit, so ensure you act and dress in a respectful manner.
Next, make your way over to Wat Khao Takiap. A seaside temple situated four kilometres from Hua Hin city centre, it is defined by a tall Buddha statue who looks out to sea with his arms positioned in a praying posture, as if to wish the regional fishing fleet safety during their time away from port.
As you climb up to the temple complex, be aware of the presence of monkeys – while cute, they are wild animals and will bite if they feel threatened. Some have also become habituated to the presence of humans, making them more likely to steal food and other items which arouse their curiosity, so take care while going to and from the temple.
Connect with the local creative community in Hua Hin by dropping by the Baan Sillapin Artists Village. Here, you'll find artist studio, galleries, and original works available for purchase. Those wishing to add on to their skill set can arrange to take classes here, while those simply wanting to chill can grab a coffee in the on-site cafe and meditate on the works they just saw.
Additionally, families and fans of tourist traps will enjoy the 3D art display, so be sure to check it out before moving on elsewhere.
Spend any amount of time in Thailand, and you will quickly realize how much people adore and revere the monarchy. While the late King Bhumibol Adulyadej (Rama IX) is one you'll hear plenty of praise about, there are other royals who have made a big impact on the kingdom in the past.
You'll get a chance to meet them at the 7 Kings of Siam monument. As the name suggests, there are statues of seven kings from Thailand's past who left behind a positive legacy situated in Rajabhakti Park.
King Naresuan (Fought the Burmese and started diplomatic relations with the Dutch), King Taksin (drove out the Burmese in the 18th century), and King Chulalongkorn (engaged the British and French diplomatically in the early 20th century to maintain Siam's sovereignty) are among the royals here.
Other Attractions
While there are a number of cultural attractions in the area, visitors primarily come to Hua Hin to enjoy some R&R by the sea. While the city beach enjoys a degree of popularity, locals and frequent visitors prefer the sands of Suan Son Pradipat Beach the most.
With clear and shallow water, this beach is suitable for travellers with kids, and with resorts located at its north end, you can stay here if being in town isn't of paramount importance to you.
Even so, you'll want to venture into Hua Hin at least once during your stay to attend the Cicada Market. A night market well-known for its wide selection of local arts and crafts, you'll also have a chance to enjoy food from all over Thailand and beyond at its well-stocked food court. Bring an appetite for art and excellent cuisine, and you'll be sure to have a good time here.
Did you know Thailand has a winery? This comes as a surprise to many, as tropical climates aren't supposed to be kind to grapevines, but the people behind Monsoon Valley Vineyard have found a way to make it work.
Shattering the temperate climate myth by planting grapes on deeply fertile land which enjoy sea breezes by day and mountain winds by night, founder Khun Chalerm has produced a Shiraz which stands up well to its counterparts from traditional wine producing countries.
Beaches in Hua Hin not doing it for you, but still want to have fun while cooling off on a hot day? Head over to Black Mountain Water Park. A modern attraction boasting nine exciting slides, a lazy river, wave pool, and hot tubs, it is a perfect way to inject a bit of excitement into a family holiday in this corner of Thailand.