Huaian Travel Guide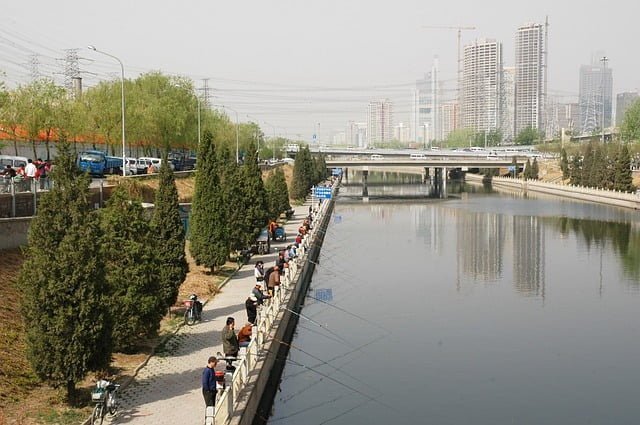 Introduction
Often passed over by those on quick trips to Shanghai and other big name tourist destinations in Eastern China, Huaian was once an important centre for trade in China. Occupying a prominent position on a number of important canals, it became a wealthy city soon after their construction.
With numerous museums and historic attractions, this is a great under-the-radar destination to visit in China.
Top Attractions
Begin your visit to Huaian by taking a look around Hexia Ancient Town. Existing from the times of the Ming Dynasty, this place was once home to Zhou Enlai, a government official who served as the first premier of the People's Republic of China from 1949 until the time of his death in 1976.
As you walk its stone streets, take in statues and structures which date back many hundreds of years. However, most buildings found here date from the Qing Dynasty, a fact that is reflected in their more contemporary styles.
Stop into one of the inns or tea houses, as it is here where you will find locals living their lives in much the same way they have for generations. Life is less complex here than in big cities like Shanghai, giving you a different look at a country that is becoming increasingly modern with every passing year.
Within the bounds of this community, you can actually visit the Former Residence of Zhou Enlai. Within its walls, you will find 32 rooms (some of which housed his elderly relatives, a common set up given the practice of multiple generations living under one roof) and two courtyards, one of which contains a cherry tree gifted to him by the Japanese prime minister.
In particular, be sure to check out Zhou's reading room, as it is a stately place where he often considered matters of state. There is also a well where the local people of Huaian still draw water, as they still consider it to be of good quality. Given what we know about the general state of aquifers in this country, we officially advise against filling up your water bottle here.
Finally, feel free to pay your respects to the former premier by checking out the Zhou En'lai Memorial Hall. While it isn't a mausoleum in the traditional sense, it is still important to dress respectfully and mind your manners while visiting this popular Huaian attraction.
Around this complex, you'll find bronze and stone statues of this prominent political figure, often in poses he made while addressing the people. Its exterior garden is a noteworthy place here, as its water features give this memorial a sense of peace befitting of its nature.
Finally, take some time to learn a little bit about the city of Huaian by spending an hour or two exploring the exhibits of the Huai'an Museum. Although small and untrammelled by foreigners, it does a good job showing off artifacts which date back to the ancient days of the Middle Kingdom.
Entry is free of charge, but those from abroad will need to show identification, so don't forget your passport back at the hotel.
Other Attractions
Zhou Enlai wasn't the only prominent figure who called Huaian home in the past. While in Huaian, make time in your schedule to also drop by the Former Residence of Wu Cheng'en. A famous author revered even to this day, this humble residence nonetheless shows off how this artistically minded man lived his life generations ago.
From a courtyard with beautiful peach trees that blossom in the springtime to an interior decorated with fine paintings and period furniture, it is a great way to add an itinerary item when you are visiting Hexia Ancient Town, which is close by to this attraction.
Despite what you might think, Chinese cuisine is not a single universal concept. A large country with many regions, the food varies considerably where you are travelling. Huaian is no exception to this rule, as it is at the heart of one of China's better variants of this nation's diverse cuisine.
Learn more about this by exploring the Huaiyang Cuisine Culture Museum during your visit to Huaian. It is separated into five halls, each of which are dedicated to a different topic related to this style of Chinese cooking.
From its origin to the various dishes you can expect to find on the streets of Huaian, it is highly unlikely you'll walk out of here without developing a serious appetite for some local street food.
Huaian also served as an important hub for canal transportation in previous generations, a legacy that is chronicled in the halls of the China Water Transport Museum. In its exhibits, you'll learn about the importance of the Great Canal to trade in China, its long history, and you'll get to see countless artifacts related to being an inland merchant mariner.