Inuyama Travel Guide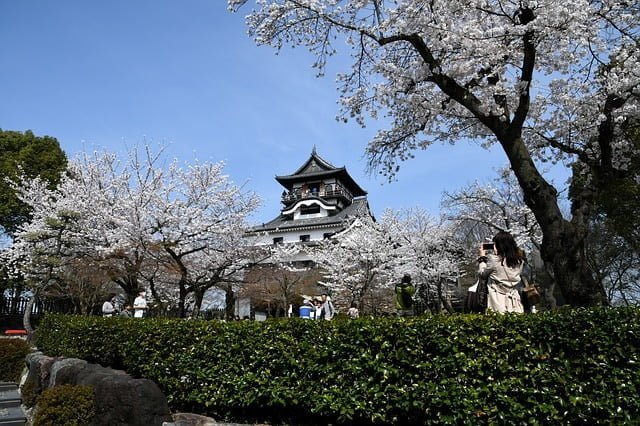 Introduction
Want to learn about Japan's past? Include Inuyama in your travels as you make your way across Honshu Island.
With structures from both the Edo Period and the Meiji Restoration, as well as the usual assortment of temples and family-friendly attractions, you'll be glad you did.
Come check out our Inuyama travel guide as we cover the best things to do in Inuyama, Japan.
Top Attractions
Soon after getting settled in Inuyama, make Meiji Mura your first sightseeing stop in this Central Japanese city. It is an open-air living history museum which pays homage to the architecture of the Meiji Period.
Doing this was a tall order for the founders of this museum, as the Second World War laid waste to many of the best specimens. Of those that survived, though, many were donated to this park from sites all across Japan.
Highlights include the St. Francis Xavier Cathedral (Kyoto), building from Nagasaki's foreign enclave, and a telephone exchange from Sapporo. Some have been repurposed into cafes, so take a moment to soak in the beauty of this brief period in Japanese history.
Travel further back in time to the Edo Period by spending a few hours walking the halls of Inuyama Castle. One of the twelve remaining original castles left standing in Japan, it was completed in 1537, making it one of the oldest.
Built from local stones and timber and lacking modern additions like elevators, it has retained its authenticity even as many of its counterparts have lost theirs to renovations. While this has limited upper floor access to the able-bodied, its exquisite wooden interior and displays of period artifacts still make this place worth it for those unable to climb its stairs. For those you can, the views of the city and the Kiso River are fantastic and not to be missed.
Take a trip around the world without leaving Inuyama by dropping by the Little World Museum of Man. Consisting of 22 different areas representing the food and traditions of up to 70 countries, it is intensely popular among locals.
As a foreigner working in Japan or as a tourist passing through, it is still a fascinating look at the diversity this world has to offer. Throughout this compound, you'll be able to witness traditional dance, costumes, artifacts, architecture, and the food different cultures eat on a regular basis.
Those looking to visit a religious point of interest during their time in Inuyama will definitely want to check out the Sanko Inari Shrine. Built in the time of Shogun Nobunaga's reign, this Shinto holy place honours a divine fox being who is thought of as the god of agriculture in this faith.
Even if you don't have a field to plant, you can write a wish on a heart-shaped placard. If it comes true, though, be sure to come back to express your appreciation for its granting, as is the tradition.
Other Attractions
Haven't quite had your fill of religious landmarks during your visit to Inuyama? Make time in your schedule for Daisyoji Temple. Set on a hill above the city and the Kiso River, its views of the surrounding area is one of its biggest draws.
However, the temple itself is charming enough on its own to make it worth your time. Its torii gate, incense kettle, and Sitting Buddha statue are all highlights that will have you busy snapping photos during the course of your stay.
As brilliant as the plants and design of the Urakuen Garden are, these highlights aren't the only reason to include this attraction in your itinerary. It is best known for being home to Jo-an, one of Japan's most historic tea houses.
Originally located on the grounds of a temple in Kyoto, this Edo Period structure was moved to Inuyama in the 1970s. Guests cannot have tea in the preserved building, but it is available on its veranda.
Travelling as a family through the Inuyama area? If the cultural and historic treasures of this region are starting to bore your kids, reward them for their perseverance by spending a day at Japan Monkey Park.
With 35 rides that include a Ferris Wheel, merry-go-round, and a spooky ghost train, it is an ideal place to visit if you have younger children. It retains versatility in all seasons, as it has a popular swimming pool in summer and a skating rink in winter to make the most of what each season has to offer.
Wind down your stay in this awesome destination by spending an afternoon or evening enjoying Inuyama Jokamachi. A pedestrian street that is lined with shops, cafes, and restaurants, it lends itself well to those looking to enjoy time spent with family and friends.
Stretching out from the base of the steps of Inuyama Castle, and situated 15 minutes walking distance from the train station, it is easy to incorporate into a day of sightseeing or as an ending activity before heading home.