Ise Travel Guide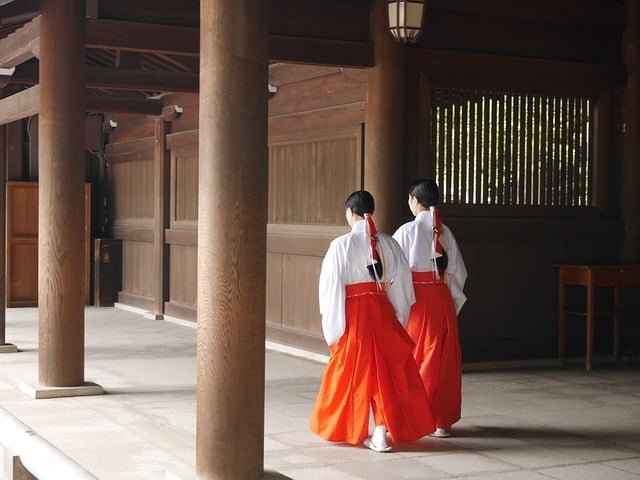 Introduction
Home to the most sacred Shinto shrines in all of Japan, Ise is a popular travel destination for both the Japanese and foreigners.
With over a hundred separate shrines, culture hounds will have their hands full for the entire time they are here.
Add stunning scenery to the equation and you have a destination you won't want to miss.
Come check out our Ise travel guide as we cover the best things to do in Ise, Japan.
Top Attractions
There are a lot of Shinto shrines that comprise the Ise Jingu – about 125 to be exact. However, Ise Naiku is unquestionably the most important of the lot. Also known as the Inner Shrine, it is here where adherents to this religion believe Amaterasu the Sun Goddess is enshrined.
For this reason, this shrine is one of the most sacred places in Japan. According to written records and oral tradition, the structures found here have existed for over 2,000 years. Renovated every 20 years using authentic building methods, it is said to look much as it did back in ancient times.
As you move through this complex, feel free to do as the locals and purify yourself as you pass through two torii gates and over a sacred river. At the Kaguraden, amulets and other charms offer you a chance to buy something that will protect your spirit and attract luck into your life.
All told, give yourself 90 minutes in order to do this place justice.
Ise Geku, also known as the outer shrine, is the second most significant Shinto shrine in the Ise area. It traces its origins to the 5th century when Amaterasu is said to have appeared in the Emperor's dreams. In them, she implored him to protect the rice that kept the nation fed.
In response to these apparitions, the Emperor had a divine statue moved from one of his shrines to a new one he ordered built in Ise. This became Ise Geku, a shrine dedicated to sun and rice worship. The buildings here are just as beautiful as the ones found in the inner shrine, making it a must-see for temple lovers. Be sure to drop by in the fall, as rituals and dances are held here during the annual harvest.
About to embark on a new endeavour in your life? Do what Ise locals do and go pray at the Sarutahiko Shrine. Here, prayers are offered up to Sarutahiko, the god of New Beginnings.
Additionally, the temple grounds also host deities that grant good fortune to those in the performing arts. As a consequence, many famous Japanese actors/actresses make visits here. If locals around you suddenly get excited, you'll know that a celebrity has graced the temple grounds with their presence.
Looking for one more shrine to visit during your time in Ise? Head to the coast, where you will find the Futami Okitama Shrine. It is a place where couples go to pray for everlasting love – a pair of rocks just offshore has a sacred rope connecting them, signifying the blessed nature of marriage.
Other Attractions
While visiting the Inner Shrine, take time to explore the shops found along the Oharai-machi. At one time, a fully functional town existed here to support the operation of Ise Naiku. In stores dating from the Edo Period, you'll find pearls for sale, as well as food items like noodles, sushi, and local sweets.
Outside Ise Naiku, Okage Yokocho Ancient Street offers another place where you can relax before or after seeing the main shrines of Ise. Here, you'll find a greater selection of souvenirs, goods, and places to eat and drink.
If you are here during the weekends, a group of professional drummers performs on a regular schedule, entertaining the crowds and making for an incredible atmosphere.
Travelling with family during your visit to Ise? After your time at the shrines, spend a day enjoying Ise Sea Paradise. This aquarium gives visitors the chance to interact with several species, including walruses and spotted seals.
Don't leave before you have a chance to check out their sea lion show, as these mammals are reputed for their intelligence and affability.
Get sweeping panoramic views of the Ise area by taking a drive up Ise Skyline Road. To gain access to this parkway, you'll need to pay a substantial toll – as of the writing of this guide, it was 1250 yen per automobile.
However, once you get to the top, all thoughts of this road's expense will melt away as you are met with a vista that combines city, mountains, and the Pacific Ocean in spectacular fashion. At the top, amenities such as restaurants and hot foot baths will allow you to enjoy the scenery in style.