Izumo Travel Guide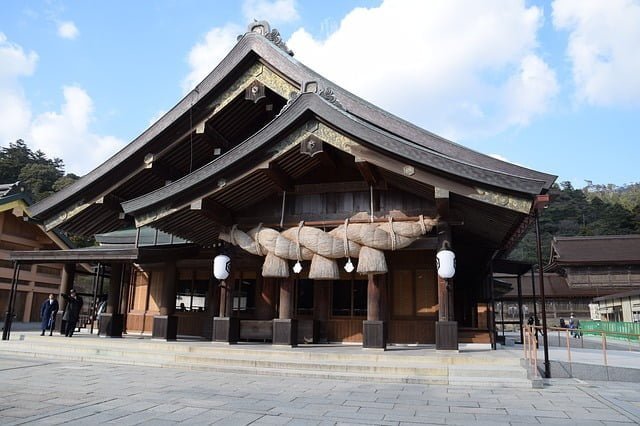 Introduction
Home to some of the oldest and most significant Shinto shrines in all of Japan, Izumo is an essential destination for culturally-attuned travellers.
While there are a number of other attractions in addition to the shrines, they will occupy the lion's share of your attention while you are in the area.
Come check out our Izumo travel guide as we cover the best things to do in Izumo, Japan.
Top Attractions
If you've made the trip all the way out to Izumo, chances are you are there to see the Izumo Taisha Shrine. It is Japan's oldest Shinto hall of worship, as it was already around at the time when written records began back in the 8th century. Izumo is known to be the region where one of Japan's most prominent prehistoric clans ruled, so it's feasible the shrine had been around for centuries prior to it being mentioned in ancient records.
According to Shinto texts, this is the place where Okuninushi no Okami is enshrined. Credited with creating Japan, it's easy to see why this place is a big deal with Japanese visitors. This deity also presides over relationships, leading many to come here to pray for the viability of their marriages.
If your trip to Japan has you in the country in November, go out of your way to come here for the Kamiari Festival. In Shinto, it is said all 8 million of its deities (yes, you read that right) make their way here to meet with Okuninushi no Okami, so it's natural their mortals would hold a party to celebrate.
One drawback: exhibits in the treasure hall are exclusively in Japanese. As such, it is advisable to bring along a local friend or hire a guide who can explain what you are looking at.
If you can't get a hold of someone who can speak and translate Japanese, making your way to the Shimane Museum of Ancient Izumo will be the next best thing you can do. A modern building that stands in stark contrast to the millennia-old Taisha Shrine, it nonetheless does an exceptional job at breaking down the story of this hall of worship, as well as the ancient people who built it.
It contains everything from massive pillars that once gave today's Taisha Shrine an impressive prominence to more run of the mill artifacts like bronze bells and swords.
The train station that greets you upon your arrival in Izumo is one that only went into service in the past decade or so. Unlike others, which have met the wrecking ball after being decommissioned, the Former Taisha Station was preserved after closing down in 1990.
Built to exacting design standards in the Taisho Period, its aesthetic beauty combines Imperial Crown Style architecture with subtle hints of traditional Japanese styles to create a space that will make you wish you had arrived here instead.
Exhibits show how a train station looked and operated back in its heyday, while preserved rails outside contain a locomotive that once hauled passenger cars across the island of Honshu.
Haven't had your fill of Shinto attractions? If you have extra time, include Susa Shrine in your itinerary. Home to Susanoo-no-mikoto, Shinto deity of the sea and storms, it is said to be a place that exudes a special spiritual energy.
While the shrine itself is worth a look, don't miss the main attraction here: a massive Japanese cedar that is reputed to be over 1,300 years old.
Other Attractions
Still haven't had your fill of Shinto-related sights in the Izumo area? Add Hinomisaki-jinja Shrine to your list of places to see. Home to two Shinto deities who watch over the nighttime hours of Japan, this place is a serene spot not far from the more famous lighthouse down the road. Surrounded by greenery, it is a great place to catch your breath if you are having a hectic day.
Next, talk a walk down to the Izumo Hinomisaki Lighthouse. Painted in white and looming over the coast it guards, it is thought to be one of the tallest lighthouses in Japan. For 200 yen, you can enter and climb to the top for dramatic coastal views. Take care not to wander too close to the edge of a nearby cliff, as there is no fence to stop unwary people from falling.
Get in touch with the sea during your visit to Izumo by spending time at Inasa Beach. Known by some national publication as one of the top 100 beaches in Japan, this sandy beach is situated just west of the Taisha Shrine.
With a torii gate on a sea stack and other spiritual significance attached to this place, bonfire ceremonies are frequently held here. If you aren't around when this happens, it is still a cool place to chill after a busy day of sightseeing.