Jilin Travel Guide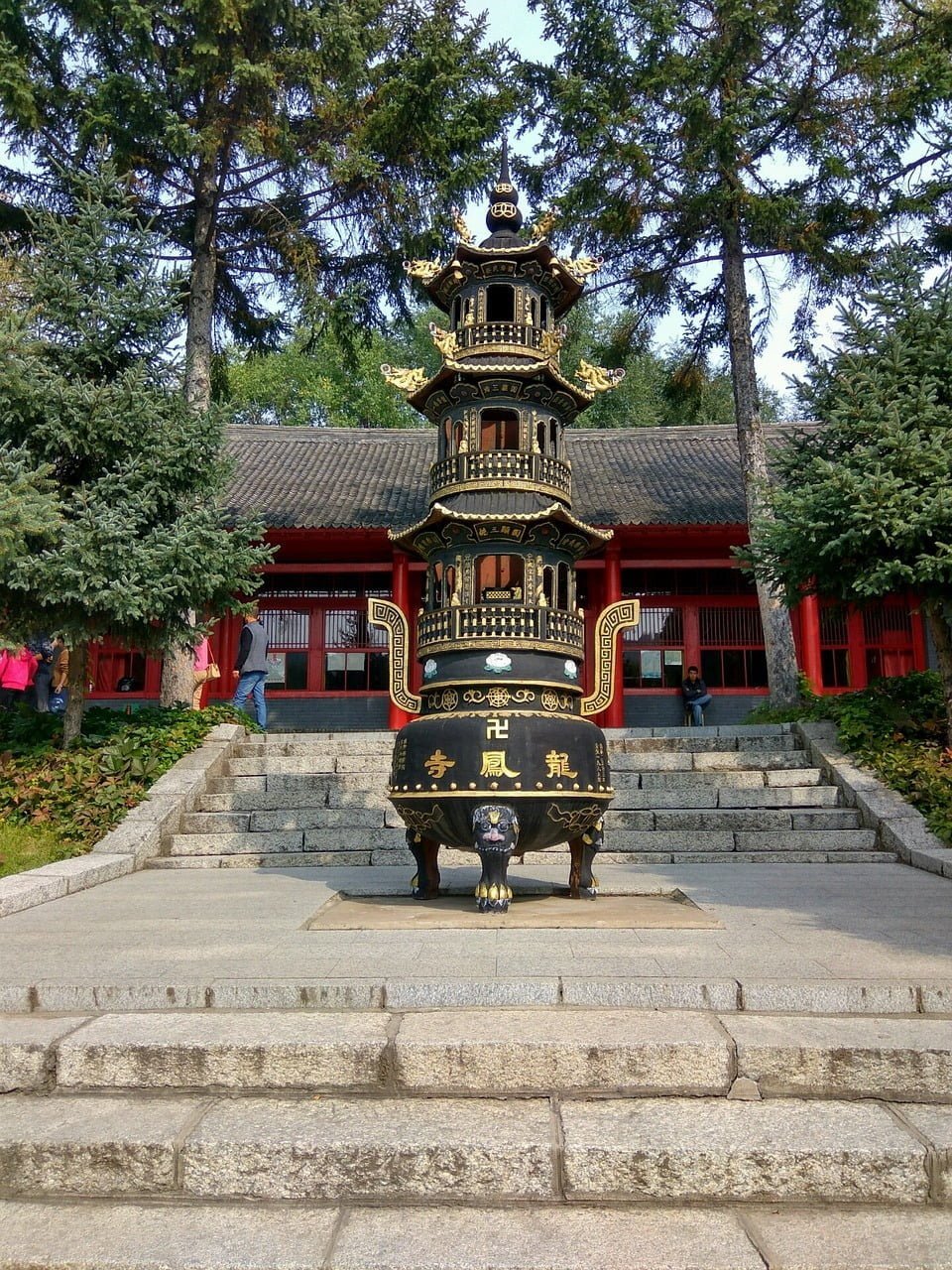 Introduction
A smaller Chinese city famed for the cold conditions it experiences during the winter months, Jilin is nonetheless a peaceful city compared to the larger centres elsewhere in the country. A number of natural attractions can be easily accessed from here, making this place a great getaway from centres like Beijing.
Top Attractions
You'll have to embrace the coldest weather Jilin has to throw at you, but if you want to check out its best-loved attraction at its best, you'll want to visit Wusong Island in the dead of winter.
Also known as Rime Island for the photogenic frost which forms on the trees during exceptionally chilly conditions (-21 degrees Celsius or cooler), you won't just be fighting off the chilly air here – these frigid air masses have a habit of zapping camera batteries quite quickly. As such, it is recommended you make the trip out here with a fully charged spare battery in tow.
Check out the rime in three stages: when it forms starting around ten o' clock at night, at its peak around 6 to 8 am, and when it begins to melt and fall off trees starting at around 9 am until noon.
Back in Jilin city, spend a few hours appreciating the natural and cultural attractions found within the bounds of Beishan Park. Situated amidst a sizable hill (or a modest mountain, depending on your perspective), it is a peaceful park on the western side of Jilin.
Enjoy its placid lakes and quiet forest trails, but make a point to check out the numerous pavilions and temples dedicated to the Buddhist, Taoist, and Confucian faiths. In the northwest corner of the park, don't miss the Mausoleum for Martyrs, which pays tribute to Communist forces who fell during the Chinese Civil War.
Finally, those in town in March will want to drop by the park, as many of the temples hold fairs at this time. During these festivals, plenty of folk singing and other displays of local culture occur, so check it out if you get the chance.
Those looking to immerse themselves in nature will want to spend a day out at Songhua Lake. A man-made feature which formed when the Japanese established a hydroelectric dam here in 1937, it is a scenic place which appeals to locals and tourists alike.
Five Tiger Island is the most visited part of Songhua, as it is equipped with viewing platforms, a restaurant, and other tourist services. Ashihada Cliff is a historically significant spot, as it contains granite tablets bearing inscriptions dating from the Ming Dynasty, while winter visitors hit the slopes of nearby Qingshan Ski Resort.
While the latter attraction only has two runs, they serve local pow shredding enthusiasts well during the long cold winters in this part of China.
It doesn't get the billing other sites of this type often get, but remnants of an old settlement may the name of Ula Ancient City can be toured in the Jilin area. Existing back in the Ming Dynasty, half of its city walls have been preserved, while other aspects of the attraction have been restored in recent times. While here, you'll get a chance to sample traditional Manchurian food, so don't miss the chance to do so.
Other Attractions
China is not a place where you'll find many Christians thanks to the traditional dominance of Buddhism, Taoism, and Confucianism and the anti-religion policy of the Chinese Communist Party (this has been relaxed somewhat in modern times). Knowing this, you'll still be surprised when you come across the Jilin Catholic Church, as its grandeur would more in character in Europe than in China.
Founded long before the dawn of Communism in 1926, it was erected by Jesuit missionaries looking to establish a foothold for Christianity in the heart of Manchuria. Crafted in the Germanic style, it barely lasted a generation before the clergy were chased out of town by the victorious Communists.
Features to look for in your tour include its stained glass windows, grand stone columns, and a bell that was shipped in from Europe to call the faithful to mass.
1976 was a bewildering year for many Jilin residents, as the world's largest meteor shower rained down upon this province in Northeastern China. More than a few of these space rocks made it to the surface – these specimens and those from other parts of China are on display at the Meteorite Museum.
Of them, meteorite #1 is the one you'll want to see, as it is presently the world's largest specimen at a whopping 1,770 kilograms.
Those into birding will want to make a trip out to Xianghai National Nature Reserve during their visit to Jilin. Spanning over 100,000 square kilometres, you'll have plenty of opportunities to spot 293 different species of birds, including six different types of crane.
If winter sports appeal to you, give Songhuahu Ski Field a try while in Jilin. While experts may get a bit bored here, beginners and intermediates will enjoy the numerous cruising runs, including one which stretches 4 kilometres from summit to base.