Jinan Travel Guide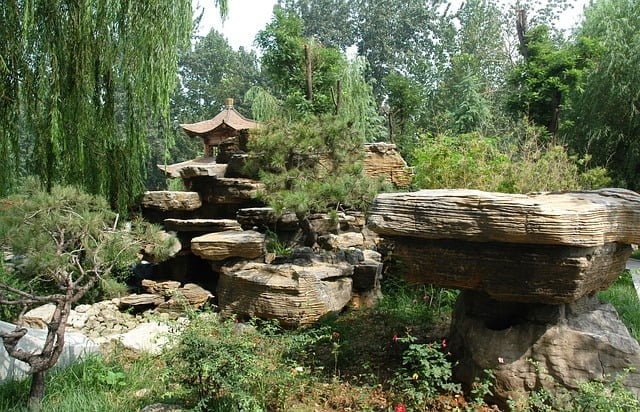 Introduction
Located within a day trip from Beijing, the city of Jinan makes for a lovely getaway for those tired of the smog of the Chinese capital. With mountains, natural springs, and excellent museums, a weekend away here may be what you've been looking for.
Top Attractions
Learn about the storied past of Jinan by spending some serious time perusing the contents of Shandong Museum. It ranks among the biggest institutions of its type in China, with over 200,000 artifacts housed within 82,000 square metres of space.
Items on display go all the way back to the ages of the dinosaurs, with the fossil of the Shantungosaurus on display here. Human exhibits begin during the Neolithic era, before China was a cohesive, organized civilization, and stretch from the Shang through to the Qing Dynasties. With stone carvings, paintings, bronze implements, and much more, it is an outing you won't regret.
The Jinan area is dotted with springs which well up from an extensive system originating in the bedrock below the city. Together, they have supplied the people in this region with clean drinking water for thousands of years.
The most famous of these is the Baotu Spring. Mentioned in a classic of Chinese literature as the 'Number One Spring Under The Heaven', it is a cultural landmark in the city of Jinan. On a daily basis, locals can be observed collecting spring water from fountain heads located around the perimeter of the collection pond.
In more recent times, shrines along its shore honour painters from the region who created their masterpieces in the 19th century, so be sure to check those out as well.
Buddhism has a lengthy history in China – the Jinan area is no different, as you will see when you visit the Thousand Buddha Cliff. Crafted during the Tang Dynasty more than a thousand years ago, these reliefs and statues are truly extraordinary in the level of detail they exhibit.
Along a 63 metre length, you'll find more than 200 statues and 43 reliefs – take your time to take in the brilliant creations you'll find here – it's because of sights like these we all travel, after all!
Make Lingyan Temple your next stop. A Buddhist hall of worship around since the days of the Song Dynasty, there are several things worth seeing there – start with the Pizhi Pagoda, which has been around since the 11th century.
Standing 54 metres tall, it depicts scenes of life after death, both in heaven and hell. Be sure to also check out the stupa forest, which contains 167 examples of this structure, and the Thousand Hall, which despite its name, contain 40 slay sculptures of the Buddha and meditating monks.
Other Attractions
The aquifer in the Jinan area breaks through in 70 places – we already told you about the Baotu Spring, but the Heihu Spring is also a well-visited landmark as well. Also known as Black Tiger Spring due to the sound the water makes as it rushes out over rocks and out of the earth.
Those looking for a great place to view the spring will want to check out a pavilion adjacent to the spring opening – tea is served here, making it a great place to hang out on a beautiful day in Jinan.
When the streets of Jinan become too much to bear, stopping by Wulongtan Park will help restore a sense of balance to your spirit. While there are many paths throughout this locally treasured green space, there is no question the Five Dragon Pool is the most popular aspect of this park.
Consisting of five Chinese dragons spouting water into a reflecting pool, it is a simple but powerful piece of public art which goes a long way towards creating a calm atmosphere in Wulongtan Park. Apart from this, the lakes and former moat of the old city of Jinan will give you plenty to enjoy and explore during your visit here.
Want to shop for souvenirs on a street that was just as important to commerce more than 2,000 years ago as it is now? Spend an evening on Furong Ancient Street, where you'll haggle with merchants who can often trace a lineage going back many centuries.
Running almost a half kilometre with an average width of only four metres, it is an intense place to go shopping, but one which will give you a taste of the China of old, complete with traditional red lanterns.
Nature lovers visiting Jinan will definitely want to make a trip out to Hongye Valley during their stay. While it is a lovely place to drop by during the summer, spring and fall are when this verdant place shines. Spring sees plenty of flowering bushes burst to life with plenty of pink and white blossoms, while Autumn sees the leaves of deciduous trees turn a brilliant red – don't miss either spectacle.