Karaganda Travel Guide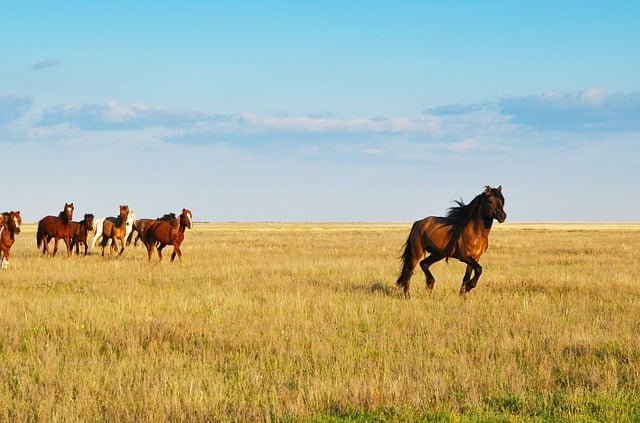 Introduction
Karaganda, a city known for its coal mines, doesn't really jump out at you as a tourist destination. And it isn't – few foreigners come here, except for business.
However, it is close to numerous attractions of note. Chief among these is one of Stalin's infamous gulag prisons. However, even after checking that out, this city has enough diversions to keep you busy for 1-2 days.
Come check out our Karaganda travel guide as we cover the best things to do in Karaganda, Kazakhstan.
Top Attractions
Soon after arriving in Karaganda, arrange a day trip out to the Museum of Political Repression. It features what was once one of Stalin's gulags. Inside, you'll learn the stories of those worked to death for opposing the Soviet establishment.
Stalin created this complex in 1931, as a terrible famine ravaged the Kazakh steppes. Life was bleak for those sent out here – with gruelling hours of labour and little food to eat, many wasted away quickly. At its peak, this labour camp held up to 60,000 prisoners.
Particularly startling are the torture rooms. To ramp up the horror of these displays, museum administrators have made use of mannequins and red paint (blood). As such, this part of the complex is not suitable for children.
Karaganda is definitely off-the-beaten-track in Kazakhstan. However, it is home to the Ecomuseum, which is nothing short of a hidden gem. While it is geared towards local schoolchildren, it has artifacts and displays that will also appeal to adult travellers.
This institution aims to discuss this region's industries from an ecological point of view. Within, it talks about coal mining and its effect on the environment and climate change. It addresses the nuclear tests that took place on the Kazakh steppes and the Chernobyl disaster. The Soviet space program is also a topic. In this gallery, you'll actually have the opportunity to touch actual space junk found on Kazakhstan's vast plains.
Before visiting, note that all displays are in Russian. Fortunately, English-speaking guides are available – we highly recommend hiring one to make the most of your visit.
Karaganda is home to numerous mosques and Christian churches. Of the latter, the Cathedral of the Blessed Virgin Mary of Fatima is the most significant. This place is notable for being the largest Roman Catholic church in all of Central Asia.
This recent addition to the religious scene of Karaganda took its inspiration from the Cologne Cathedral. On the day of its consecration in 2012, the priest dedicated it to Christians who died in the gulags.
With attractive stained-glass windows, soaring steeples, and a magnificent organ, visiting here is a must when in Karaganda.
Those looking for a spectacular masjid in Karaganda will enjoy visiting the Regional Central Mosque. It ranks as the fourth largest mosque in Kazakhstan, with room for 4,000 worshippers. It is an Ottoman-style mosque, with minarets that peak at 51 metres each. Its blue central dome completes the scene – if you're a photographer, be sure to capture this place at dawn.
Other Attractions
The Karaganda Regional Museum is another attraction that cultural travellers will find rewarding. As the name suggests, this institution tells the story of this area's human and natural history. You'll learn about the animals native to the region, and get to check out fossil finds as well.
Other galleries discuss the history of human habitation in Karaganda. The difference in Soviet and Kazakh interpretations of history is interesting, to say the least. A surprising amount of captions are in English, but as you might expect, the lion's share is in Russian. To get the most out of your visit, hire a guide, or use Google Translate a lot.
You'll find many Russian Orthodox churches in Karaganda. Of them, however, Vvedenskiy Cathedral is the most striking. It rises at least 30 metres above ground level and boasts golden onion bulbs characteristic of Russian churches.
Church construction took eight years to complete, and finishing touches weren't done until 2008. It was worth the wait – its interior frescoes will impress, as will its garden in the summer months.
Those who can't get enough of Soviet-era monuments will not want to miss The Monument of Mining Glory. A Soviet sculptor created this work in the 1970s to honour the brave miners in the local coal mining pits. It was such an iconic symbol that it even became the logo for the local TV channel.
After exploring the sights of Karaganda, take a moment to relax in the Central Park of Culture and Rest. To be honest, nothing really stands out about this space – it's a place for locals to unwind and play. However, if you're looking to people watch well off-the-beaten-track, there's no better place to do it.