Karatsu Travel Guide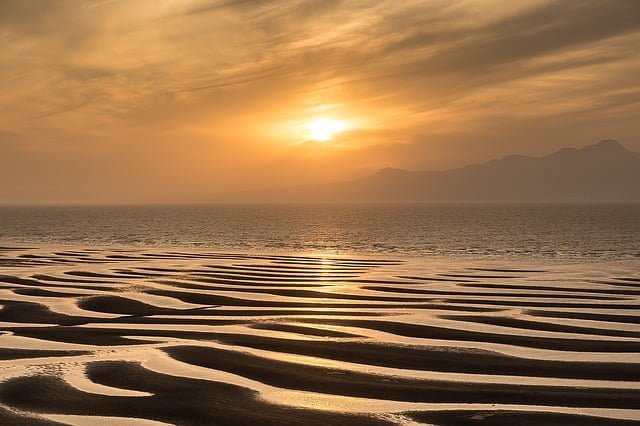 Introduction
Once serving as a launching point for Japanese imperial ambitions in the 16th century, Karatsu is known today for its seacoast, mountains, and its coal mining past.
If you have the chance to time your visit for the start of November, do so – its most popular festival goes off at this time, attracting more than a half million spectators.
Come check out our Karatsu travel guide for adventurers as we cover the best things to do in Karatsu, Japan.
Top Attractions
Start your time in this city by paying a visit to Karatsu Castle. Originally built in 1602, it boasts stellar views of the Korea Strait below. Like most Edo Period fortifications in Japan, Karatsu Castle did not survive the Meiji Restoration purge – it was disassembled and converted into a public park.
In an effort to boost tourism to the area, Karatsu city officials restored the castle in 1966 using ferroconcrete. Today, it serves as a museum depicting life during the Edo Period, with exhibits that show off samurai armour and weaponry.
If you are fortunate enough to be in Karatsu during the sakura season, head to the castle, as its scores of blossoming cherry trees attract throngs of locals.
Not able to make it to Kyushu for the annual Karatsu Kunchi Festival? While it may be a drag that you won't be able to catch this amazing display of culture, make up for it by checking out the Hikiyama Float Exhibition Hall.
It is here where fourteen of this festival's famous parade floats are stored during the off-season. Made of paper and lacquer, they take the form of various icons from Japan's past – these include whales, dragons, and samurai helmets.
Started in the 17th century, the festival which shows off these creations also features likely Taiko drummers and flutists. If you will be in Japan in early November, make an effort to attend this festival, but if not, there is an audiovisual presentation in the exhibition hall that will prove to be the next best thing.
Karatsu Castle wasn't the only fortification that once existed in this area, as the Nagoya Castle Ruins will attest. Built in the late 16th century by lord Toyotomi Hideyoshi as a staging point for an ultimately unsuccessful invasion of Korea and China, only crumbling walls and foundations exist today.
Not to be confused for the more famous Nagoya Castle, this former castle was granted its name in the hopes that this fortress would spawn the birth of a thriving city. Alas, sources of fresh water were lacking, leading to its teardown just ten years after the death of Lord Hideyoshi.
In addition to touring the ruins and taking in amazing coastal views, be sure to check out the on-site museum, as it further delves into their history.
During the Meiji Period, the Karatsu area became known for its abundant deposits of coal. This attracted industrialists, who earned a considerable fortune exploiting them. Step into the home of one of this city's most successful ones by visiting the former estate of Koreyoshi Takatori.
Crediting with modernizing the mining process in Karatsu, his home certainly reflected the success of his career. As you walk through this mansion, you'll see things like spectacular Art Nouveau lamps, grand pianos, and traditional Japanese murals.
Other Attractions
Get in touch with nature while in the Karatsu area by making a trip out to see the Nanatsugama Caves. Carved into the side of a basalt promontory by aeons of wave action, these stunning gems are best explored by boat tour.
With trips that last 40 minutes departing every hour, you'll have ample opportunity to discover this natural wonder that is often overlooked by many foreign visitors to the area.
On your way back to Karatsu, don't forget to take a trip through the Niji No Matsubara Pine Grove. It originates from the 17th century when a local lord planted a grove of black pines to protect the land from erosion.
With over 100,000 trees following the coast for more than four kilometres, it is a peaceful place to indulge in some forest bathing.
While the Meiji Restoration pulled down most of the castles that existed during the Edo Period, it also contributed structures of note to Japan as well. While in Karatsu, be sure to check its disused Meiji Era Bank.
Built in the Queen Anne style, this stunning building represented the wealth that coal mining brought to Karatsu. In addition to displays that depict life in the city during the Meiji Restoration, you can also go in the vault, where 100,000 yen in imitation bills are stored.
End your trip to Karatsu by taking in the city from above at the Kagamiyama Observatory. While public access to this building is not permitted, its location on a hill 284 metres above sea level gives it sweeping views of the city and sea – don't forget your camera!