Once the Shangri-La for western hippies seeking enlightenment, and a mecca today for backpackers, trekkers and climbers that flood into Nepal to begin their journey into the mighty Himalayas, Kathmandu is a legendary city on the international traveler's circuit. Being located near the birthplace of Buddhism itself, there are many religiously significant relics and monuments to see here, and with this famed religion engraved into the cultural landscape, plenty of souvenirs that will please eager friends back home.

Photo by Raimond Klavins via Unsplash
While Nepal is a poor country, the central district of Thamel in Kathmandu does contain plenty of western comforts that can be indulged in before hitting the trail, where access to these favourite foods can be hit-or-miss at best. This say nothing of the excellent Nepalese food available here also, from momos made by a women old enough to be your grandmother, to more pricier restaurants seeking to put the best possible face of this nation's cuisine.
No matter what you get up to in this vaunted city, it will likely prove to be the springboard that gets your Nepal adventure off to a rousing start.
Cultural Experiences in Kathmandu
Let's start off the proceedings here in Kathmandu by paying a visit to two of the more sacred stupas in the Buddhist religion.  The first one is called Swayambhu, and it is located within town, making it easy to include this during your first day of seeing the sights here.
Taking care to protect any food/belongings on your person due to thieving monkeys, walk around and observe the prayer flags flapping in the breeze, which are suspended from the pinnacle of the central stupa, as well as the prayer wheels, which are spun by worshippers seeking to pray without praying (many worshippers are illiterate, blind, etc). Also pause to enjoy a fabulous view of downtown Kathmandu, as this holy place is situated conveniently on an elevated hill.
The second stupa you should see is just outside Kathmandu, situated about seven kilometres northeast of the city. Boudha Stupa is one of the largest Buddhist stupas in the world, standing some 36 metres high, towering above the faithful today and well into the past, as it was constructed in the fifth century.
While most Buddhist religious elements are easily recognizable here, the attraction being here comes from its importance to practicing Buddhists.  Listen to chants, smell the burning incense, and walk clockwise with them around the stupa in a moment of spiritual harmony!

Photo by Raimond Klavins via Unsplash
Back in the city, another culturally significant place you should visit is Kathmandu Durbar Square, which is home to no less than 15 palaces and temples. Beware the touts that try to act as your guide, then demand payment afterwards … if you do want one, organize a price before starting.
Being the remnants of the former royal court of the Kathmandu kingdom (Nepal used to consist of many fragmented kingdoms before being unified in the mid-18th century), this place is a UNESCO World Heritage Site, so expect to spend a fair bit of your afternoon wandering here.
Those wishing to learn more about the back story of the former Nepalese monarchy should drop by the ornate Narayanhiti Palace Museum. Formerly serving as the primary residence of the King of Nepal as recently as 2006, the grandeur of this place is as palpable today as it was back then. Of all the pricey baubles on display, don't miss seeing the crown jewels!
Other Attractions in Kathmandu
When you first arrive in Nepal, chances are your guesthouse will be located in Thamel Chowk, an area famed for its markets, restaurants, and in recent decades, westernized tourist infrastructure.
Effectively, this area is like the Khao San Road of Kathmandu (smug travelers, you have been warned), but it also represents the best opportunity to buy a stylish souvenir for yourself, or friends and family, as well as sample a smorgasbord of Nepalese cuisine.  Those hitting the trail should snag a last bite of pizza or a burger here, as these things won't be found generally once one heads into the mountains.
In the process of being restored to its former glory with the help of the Austrian government, the Garden of Dreams used to be the pride of Kaiser Sumsher Rana, a former marshal in the Nepalese army.  Upon his death in the 1960's, the garden fell into ruin through neglect, but it has been partially restored to the way it was in the present day, with additional efforts ongoing.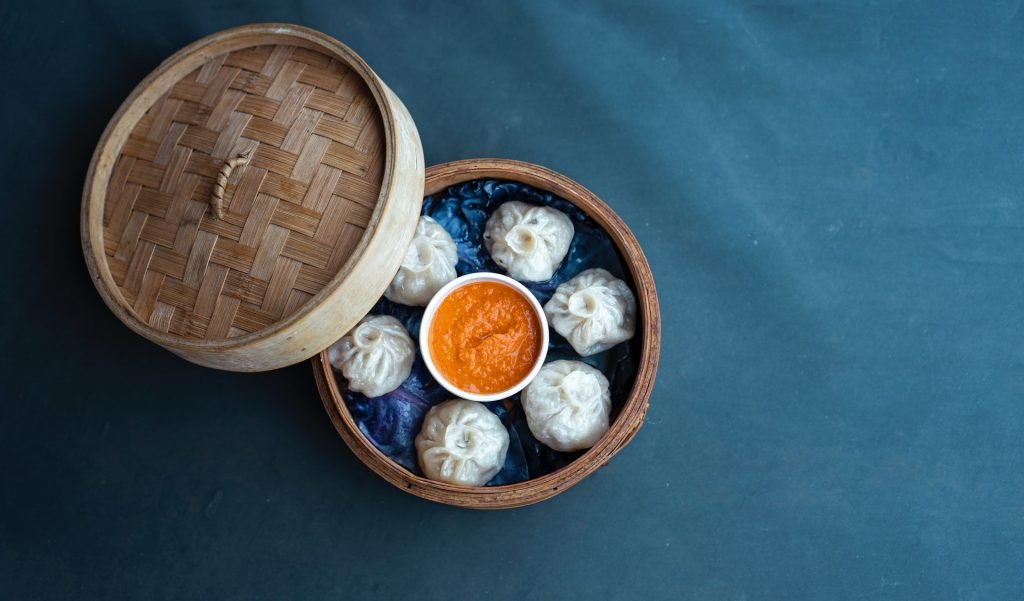 Photo by Rajat Sarki via Unsplash
Walk through three pavilions, interspersed with fountains, pergolas and numerous floral displays representing two of the six seasons of Nepal (all will be represented when the refurbishment efforts are complete), and be filled with a sense of peace that is in comparatively short supply on the streets just outside.
If you are eager to see the might and sheer power of the Himalayas, but the thought of a multi-day trek makes you feel uneasy at the thought of sweating, then booking a mountain flight is a way to accomplish this goal without any physical effort involved on your part.  These tours book out quickly, so if you have the cash to burn for this activity, book several months before your scheduled departure to Kathmandu!