Kawasaki Travel Guide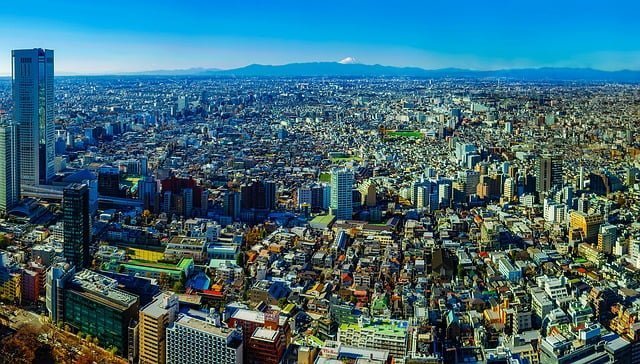 Introduction
Situated between Tokyo and the more popular city of Yokohama, Kawasaki is a place that often gets passed over.
This is a shame, as its museums, temples, and parks will charm you, making it a great place to visit if you have time during your trip to Japan.
Come check out our Kawasaki travel guide as we cover the best things to do in Kawasaki, Japan.
Top Attractions
While the city of Kawasaki is a forest of glass, steel, and concrete in the present day, there once was a time when it was a decidedly more rural area. The Nihon Minkaen Open Air Museum will take you back in time to the Edo Period, with its exhibits and actors/actresses showing you how life was at that point in history.
Throughout the park, you'll find 25 structures which date back to that point in history that have been relocated here from all over the country. These include farmhouses, a kabuki performance stage, merchant shops, and others.
Within some of the workshops, you'll get to see artisans making things the way they were made hundreds of years ago, and in other buildings, displays show the clothes, weapons, and tools used during that period. Before leaving, have a meal, as there is a restaurant that is famous for its soba noodles.
Many of us remember Mickey Mouse from our childhood, as he featured in some of the most memorable cartoons from our most formative years. For those living in Asia, Doraemon is their equivalent of our favourite cartoon mouse.
A robot cat from the future tasked with guiding a young boy to help him avoid a perilous future, Doraemon not only entertained but educated much Japanese youth on good behaviours and habits. Learn about him and his creator at the Fujiko F. Fujio Museum.
Within, you'll find original drawings from the early days that series and others that Mr Fujio created, a theatre room which plays a custom-made short Doraemon film, and other interesting exhibits. Don't worry about not understanding the Japanese captions within, as this museum offers English audio guides as well.
Want to learn about the contributions Japanese scientists and researchers have made to the global community over the years? Spending a few hours exploring the Toshiba Science Museum will fulfill this desire, as it contains a variety of displays that will run down the history of achievements made by the innovators of this nation.
It is geared towards kids in places (this is a fantastic place to come if you are travelling as a family), as some exhibits explain simple scientific concepts to those who have not learned about them before, but overall, those of all ages will love this place, especially on a rainy day.
Looking for a religious attraction to visit during your time in Kawasaki? While in the area, drop by the Kawasaki Daishi Temple for a spell. A Buddhist hall of worship that was first built during the Heian Period in the 12th century, it was rebuilt to its former glory after its destruction during the Second World War.
A learning centre for Shingon Buddhism, you'll find plenty of monks learning the ways of this branch of this famed religion as you walk through the compound of this temple, but be sure not to miss the five-tiered pagoda, as its brilliance masks its construction in modern times.
Other Attractions
Haven't had enough culture during your visit to Kawasaki? Be sure to include the Taro Okamoto Museum of Art in your travel plans. As you make your way to the front entrance, you'll be greeted by the massive Tower of the Mother, setting the tone for your visit.
This museum was founded to show off the works of the namesake artist, a well-known creative who embraced the avant-garde style. Dedicating his career to defining the modernist art scene in Japan, he touched on subjects like the nuclear bombings of Hiroshima and Nagasaki, shamanism, and other elements of his nation's past.
If you need a break from the endless concrete that defines Kawasaki and the rest of Greater Tokyo, spend a few hours within the bounds of Ikuta Ryokuchi Park. It is a great place to be during cherry blossom season and when the colours of autumn are at their peak, and with a fountain park, a small science museum, and being the home of the aforementioned open-air museum, it is a spot that is popular during the summer as well.
However, green thumbs will want to make sure they don't miss the Ikuta Ryokuchi Rose Garden during their visit to this park in Kawasaki. A space filled with white, pink, and red roses, those who love flowers will want to linger here as long as possible.
If rain has washed out your plans, while away the hours walking the halls of Lazona Kawasaki Plaza. A shopping mall that features over 300 stores (including a wide selection of restaurants), you'll find plenty of ways to occupy your time.