Keelung Travel Guide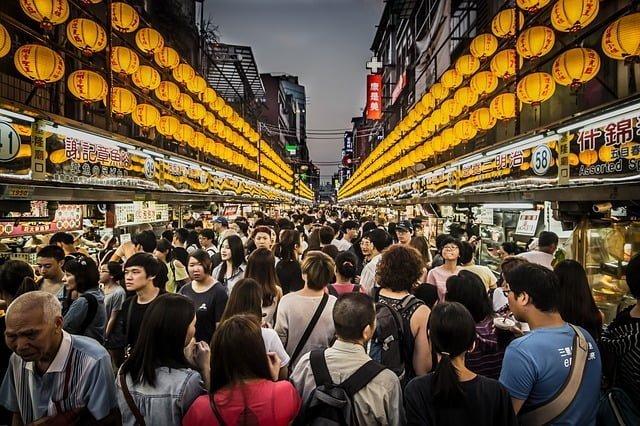 Introduction
Notorious for being the rainiest place in all of Taiwan, Keelung nevertheless attracts plenty of domestic tourists for its long-standing association with the sea. Its fish market will give you a window into the seafaring past and present of Taiwan, while the numerous mountains which surround the city on its land-bound sides grant plenty of opportunities for recreation – just remember to buy an umbrella before making a trip here.
Top Attractions
Keelung has long been a city with strong ties to the sea. It is appropriate, then, that you will find the National Museum of Marine Science & Technology in this place. Inside this institution, you will find exhibits on marine biology, naval architecture and ocean engineering, the history of Taiwanese interaction with the sea, and more.
With an IMAX theatre and plenty of kid-friendly exhibits, this attraction is the perfect place to spend a rainy day (and in Keelung, there are plenty of those!), so keep it in mind if the weather refuses to cooperate with your plans.
Next, you'll want to check out the Dianji Temple. Located near the waterfront, this intricately designed Taoist temple is a wonderful place to come before hitting the night market which happens nearby. The largest temple in Keelung, there are many reliefs to check out and photograph, while you will find carvings of marine life in the walls as well, which denotes how important the bounty of the sea has been to the fortunes of this city over the years.
Those seeking peace and solace should avoid weekends, as local adherents flood the temple grounds. During the week, things are much quieter, so target your visit during this time.
Like many Taiwanese cities, Keelung is an extremely congested and densely populated place. When you need a break from the chaos, follows the locals to the Wangyou Valley. Meaning 'the valley of forgetting about worries' in English, this green space hangs above the ocean, delivering both views of the sea while surrounding park users with the sort of lush vegetation that the concrete streets below often lack.
Note that the buses which service this site during the week do not run on weekends, so either go mid-week or be prepared to hire a cab on the weekend.
Although this historic site has seen better days, history buffs may want to include Baimiwong Fortification in their travel plans if their schedule permits. While its cannons have long been removed from the site to be placed in a museum, the ramparts of this former Chinese and Japanese fort remain in relatively good condition.
While the pillboxes and walls are worth seeing, the views it grants over the ocean make this point of interest attractive to photography enthusiasts as well, so be sure to check it out if you have time.
Other Attractions
Those looking to be at the centre of the action while Keelung will want to spend some time exploring its waterfront in the Keelung Harbor area. By day, take in the workings of the port and gawk at cruise ship passengers as they awkwardly gawk at locals. By night, check out the Miaokou Night Market, which specializes in various types of Taiwanese seafood and turf specialities. Be sure to stick around for the Kanziding Fish Market, where the catches hauled in from the ocean are sold to buyers starting from Midnight and onward.
Geology enthusiasts will not want to miss taking a trip over to Peace Island. An isle situated just off Keelung, most of its land area is reserved for the Taiwanese military, and it has been used by the Spanish and Japanese in past years for strategic purposes as well.
The places you will be able to visit are of interest for the rock formations you'll find there. Shaped by the tides in weird and wondrous ways, even those who aren't into rocks on a scientific level will be wowed what they find here.
Take care to stay off the wet rocks, though, as occasional rogue waves have taken beachcombers by surprise in the past – don't be a statistic.
Keelung is surrounded by mountains on its land-bound sides. Many of them are protected – if you have time, check out Zhongzheng Park. Situated on the east end of town, the slopes it protects is home to a 25 metre high Goddess of Mercy statue, a monument for which Keelung is famous.
Take your time and enjoy the various pavilions, temples, and shrines found here, as well as the green space and views of the Pacific Ocean below.
Finally, a trip to Chaojing Park will help you round out your time in Keelung in grand style. While it was formerly a landfill, you wouldn't ever suspect it walking its seaside paths or riding its abundant biking trails. From here, prime views of Keelung Mountain and the storied mining town of Jiufen can be had, so be ready to snap a few photos here.