Kep Travel Guide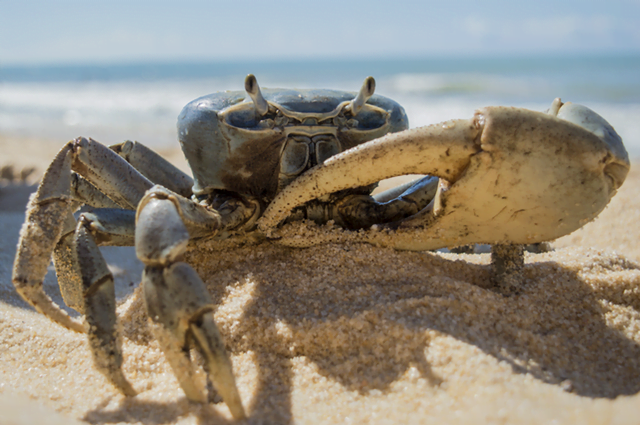 Introduction
Located on the coast of the Gulf of Thailand a short distance away from Kampot, Kep has historically been known as a crab fishing port.
These days, however, tourism has become a growth centre in the local economy, as nearby Koh Tonsay, a lush national park, and other local attractions have drawn increasing numbers of foreigners and Cambodian nationals to this town.
Cultural Attractions
Culture hunters visiting the Kep area will want to make Phnom Kampong Trach Cave their first stop. Once a dangerous part of Cambodia (a high profile kidnapping by rogue elements of the Khmer Rouge took place here), this cave is now one of the more popular places for domestic and foreign tourists to visit while in Kep.
As the name suggests, it is a cavern with many interesting stalactites and stalagmites, but it is also a cultural highlight of the region, as it is home to a temple where locals still worship. Be on the lookout for a Sleeping Buddha image within, while outside, a refreshing swimming hole serves as a fantastic place to cool off from the Cambodian heat.
If you have extra time during your time in Kep, go on a hike to Samathi Pagoda. Boasting spectacular views of the Gulf of Thailand, the views will impress you as much as its elaborate Buddhist architecture and iconography. If you have some experience with meditation, this is an excellent place to do just that, as the splendour of the pagoda and the sea views create a peaceful atmosphere.
Like Kampot, the Kep region has no shortage of pepper plantations which turn out tons of the globally popular spice. Those on a tight schedule will not be disappointed by what they find on the grounds of Sothy's Pepper Farm, as guides go into intimate detail explaining the history of this seasoning.
From its backstory to how it is grown, you will more information on something most people take for granted – once you have finished, have lunch in their on-site cafe. This way, you'll appreciate the difference made by fresh pepper and the stuff which diminishes in impact on store shelves back home.
While Kampot is famous for is many pepper plantations and Kep has farms producing the same spice in the region, the area is best known for the crab caught off of its shores. While heading out to sea to snag some with local fishers may be a bit ambitious for most travellers, anyone can head to a local restaurant and eat some crab.
There are many providers of dishes that make use of this succulent shellfish, but many good things are said about the no-name eateries located near the crab market – get out of your comfort zone, pull up a chair, and enjoy!
Other Attractions
While most of the rock star islands in Cambodia are accessed from the port city of Sihanoukville, Koh Tonsay is a hidden gem which can be reached easily from Kep. Also known as Rabbit Island, this isle is a throwback to what life was like on Koh Rong back in the 1990s – accommodations are rustic, the internet is mobile-only and shaky at best, and generators only provide a few hours of power at night.
Still, those worn down by the grind of the road will appreciate its lack of modern amenities – if you find yourself in this spot, plunk yourself down on its lonely beach for a couple days and recharge.
Want to get in touch with nature during your visit to the area? Spend a day exploring the attractions found within the bounds of Kep National Park. Eight kilometres long and situated on a peninsula, it is best defined by a trail which winds through dense rainforest.
Suitable for biking or hiking, heading here is the perfect way to get active on a trip to Kep. Just be sure to bring water, as the withering heat of the tropics will sap your inner reserves faster than you'll realize.
Travelling as a family, or have a keen interest in insects? Set aside an hour or two for a visit to the Kep Butterfly Farm during your stay. Expert staff stand ready to explain details about these beautiful creatures, but if you only have a passing interest in them, the well-kept garden will also prove to be interesting as well. Accessed easily from Kep National Park, this can be bundled with that attraction to make for a productive day away from the centre of Kep.
Can't get away to Koh Tonsay, but still craving some time by the sea? Once unspectacular in nature, Kep Beach has been reinforced with sand from nicer beaches in Cambodia. This has made it a chill place to hang out for locals, expats, and travellers visiting the area.