Kiel Travel Guide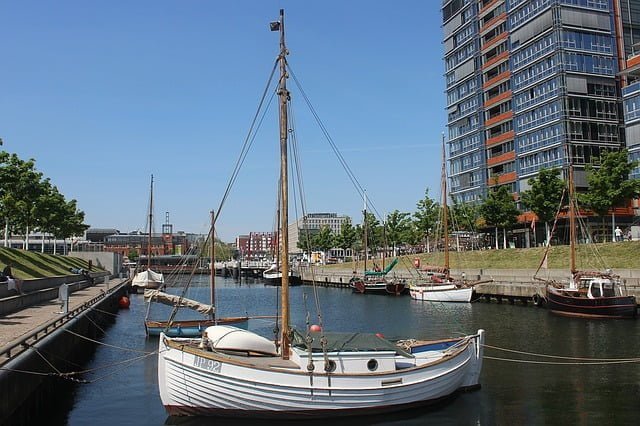 Introduction
In recent centuries, Kiel has been an essential German port. Sadly, that status meant that bombs flattened much of its historic buildings in World War II. However, it remains a worthwhile destination, with outstanding museums, memorials, and festivals.
Top Attractions
Begin your time in Kiel by making a trip to the Laboe Naval Memorial. Finished in the interwar period, it honoured German sailors killed in both World Wars. Looming 72 metres over the surrounding landscape, locals describe it as resembling the stem of a submarine.
Not only is this monument a memorial, but it's also climbable. A set of stairs and an elevator takes you to some of the best views in the area. After paying your respects, check out the adjacent beach. Located next to the memorial, it's a popular place for locals to exercise their dogs.
Next to the Laboe Naval Memorial sits German Submarine U-995. Most U-Boats met their end during the war, or authorities dismantled them afterwards. As such, This specimen is one of the few U-Boats that remain intact today.
It was launched into service in 1943, serving the German Navy until the end of the war. Shortly after, the Norwegians acquired the sub and used it in their navy until 1965. After its retirement, they gifted it back to the Germans, who put it on display by the Laboe Memorial. Buy a combined ticket for the sub and memorial – for 12 EUR, you can see both.
If you can time your visit to Kiel, come in late June. During this time, Kiel Week, the largest sailing event in Germany and the world, happens here. This regatta features everything from classic tall ships to racing yachts. If you're a boat fan, don't miss it.
If you love visiting places of worship, drop by St. Nikolai Church while in Kiel. Allied bombs destroyed this Lutheran parish in WWII. However, authorities faithfully restored it afterwards. Fortunately, artwork dating to the 14th century survived, and continues to hang in the church to this day.
Other Attractions
Kiel is also home to a couple of fantastic museums. Start by checking out the Schifffahrtsmuseum. Also known as the Kiel Maritime Museum, it sites in what used to be this city's fish auction market. This historic brick structure is an amazing setting to learn about Kiel's maritime history.
Within, you'll find exhibits showcasing ship models, both real-sized and miniature. Nautical art also adorns the walls, completing this attraction's unique atmosphere. Outside, you'll find several ships moored, which include rescue and passenger-carrying boats.
Learn about wildlife in the Kiel area and beyond at the Zoologisches Museum. Famed natural scientist Karl Mobius founded this museum in the 19th century. Today, it primarily focuses on displays chronicling past German scientific expeditions.
Its skeletons of whales are its biggest attractions. On this count alone, this museum's entrance fee of 4 EUR is worth every cent. However, some captions don't have English translations, so have Google Translate at the ready.
Love green spaces and gardens? Include the Kiel Botanical Gardens in your itinerary. This gorgeous space has had several homes over the years, with its current location being in place since 1985. Going off appearances, though, it seems like it's been around longer than that.
Here, you'll find over 14,000 species of flora. From the ivy climbing its central brick pavilion, to its collection of transplanted Ginkgo trees, there's plenty of amazing sights to see. Best of all, admission to this attraction is free. So, if you're a budget traveller, include this sight on your travel schedule.
Round out a busy day of sightseeing with a stroll along the Kiellinie. Stretching four kilometres along the Kiel waterfront, locals exercise and gather here on their time. Make time to stop at a cafe and watch the world go by.
What To Eat
All that running around will inevitably build up an appetite. As a historic seaport, it makes sense that Kieler Sprotte is the unofficial dish of Kiel. This meal consists of Sprat, a fish related to herring that fishers bring in fresh during the fishing season. Market vendors smoke their sprotte before serving it as a snack. To eat it, cut the head off, then twist the tail and pull to remove the biggest bones.
Not a meat-eater? Find a restaurant that serves Schnuusch. Cooks make this all-veggie stew by simmering beans, peas, carrots, and potatoes in milk. Garnished with parsley and butter, it's a delightful meal on a damp, chilly day.
Finish your meal with some Rote Grutze. Restaurants that serve this beloved dessert cook raspberries and currants, then add red wine, lemon juice, vanilla, and sugar. Served with a dollop of ice cream, it's a must-have.