Kobe Travel Guide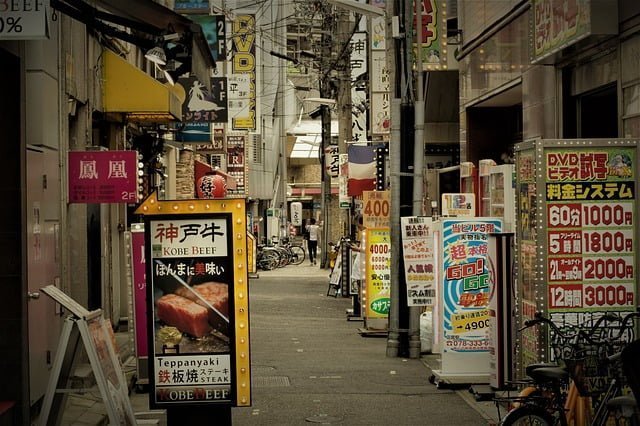 Introduction
Kobe is one of Kansai's most significant cities. With a population of 1.5 million, you would never realize that this place was thrust into chaos little more than 20 years ago.
Despite the damage of the 1995 earthquake, this resilient metropolis has rebounded nicely and is today best known for serving some of the best beef on the planet.
Come check out our Kobe travel guide to Japan as we cover the best things to do in Kobe.
Top Attractions
Kobe is an amazing destination with many cool attractions, but a discussion of this Japanese city cannot be had without acknowledging a tragedy in its recent past. Learn about the massive earthquake that hit Kobe in 1995 and its aftereffects by visiting The Great Hanshin-Awaji Earthquake Memorial Museum.
Striking at 5:46 am, as many Kobe residents were in bed or getting ready for another day of school/work, it resulted in the deaths of more than 5,000 people and the destruction of more than 10,000 structures. You'll find photos and video of the damaged caused, as well as the recovery efforts that followed.
Additionally, the lessons learned from the quake are also documented, as you will see from exhibits detailing how buildings have been retrofitted to minimize devastation the next time such an event occurs.
Kobe is an important industrial city in Japan, as it gave rise to a number of important companies. Kawasaki was one of them – learn more about this internationally famous corporation by spending an hour or so exploring Kawasaki Good Times World.
Most people know this company for its sporty motorcycles, but initially, this concern got its start building ships. Over the years, it transitioned into constructing bullet trains, cars, jet skis, and planes in addition to the bikes we all know and love.
On top of all the exhibits you'll see, there is also a flight AND a train simulator, where you can try your hand at piloting these machines.
When you go to buy your ticket for Kawasaki Good Times World, pay attention to the option presented to you at the booth. If you like museums and have plenty of time to kill, consider buying a combo fare that allows you to tour the Kobe Maritime Museum as well.
This institution catalogues this city's history as an important Japanese port – back in 1868, at the start of the Meiji Restoration, it was designated a gateway port for foreign nations who wanted to trade with Japan.
Inside, you'll get to see full-size ship models like the HMS Rodney, a British ship who was one of the first foreign vessels to call on Kobe in the 19th century, as well as smaller models of boats, like Japanese trading vessels that date back to the Edo Period.
Apart from this, there are exhibits which chronicle the port's history through the years, including events related to the Second World War and the 1995 Kobe Earthquake.
Kobe is also home one of Japan's best-loved brands of sake. Learn about the history of this company by touring the Hakutsuru Sake Brewery Museum. This institution will take you straight back into the olden days of this brewery, with all exhibits being situated within a wooden structure maintained as it was a century ago.
From the mashing of the rice to the kettles at the end, all displays are manned by realistic mannequins performing work tasks in the way they did back when this facility was a working factory. Sake is available for free at the end; just be sure you have a ride home, as Japan's drinking and driving laws are strict. Given you are in the centre of Kobe, though, there should be plenty of subways and taxis available to take you home at the end of your tour.
Other Attractions
Need a massive dose of cute in your life? Spend some time with the residents of Kobe Animal Kingdom. This place is unlike a zoo in that many creatures roam freely on the grounds – most are tame and used to human contact, making it an awesome place to connect with animals such as camels, alpacas, kangaroos, and capybaras (a Brazilian rodent that is basically a giant hamster).
Japan is filled with exquisitely built temples and other buildings that are made from wood. Over the ages, the Japanese have developed a refined set of techniques and tools to make these structures – learn about them at the Takenaka Carpentry Tools Museum.
In addition to showing tools that were used to create these functional works of art centuries ago, classes are regularly held by experts in ancient crafting techniques so that knowledge of the old ways might be passed down to future generations.
Looking for an amazing view of the Kobe area? Head up the ropeway that takes you to the top of Mount Maya. Views are great any time of day, but we personally recommend the view of the city at night.
If you are in shape, the three to five-hour hike up the mountain will allow you to see some spectacular waterfalls along the way. If you are tired, take the ropeway down after a quick meal at the cafe at the summit.