Kochi Travel Guide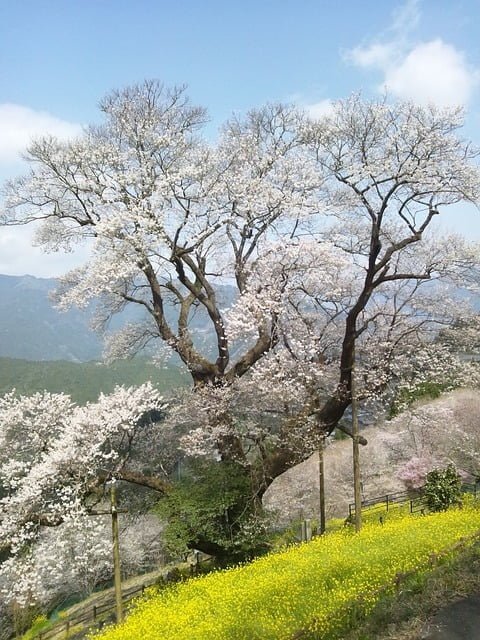 Introduction
Best known for being home to one of the twelve surviving original castles of Japan, Kochi has more to offer than this famed sight.
From a temple that's a subject of pilgrimages to the story of a samurai who ultimately gave his life to pull Japan into the modern era, it is a place worth visiting on Shikoku.
Come check out our Kochi practical travel guide as we cover the best things to do in Kochi, Japan.
Top Attractions
Start your time in Kochi by checking out Kochi Castle. This fortification is one of the twelve in Japan fortunate enough to have survived centuries of wars, fires, and political turmoil straight through to the present day.
Once home to the lords of Yamaguchi, who ruled much of Western Japan during the Edo Period, it today houses artifacts that were once staples of everyday life during that time. Note, however, that the captions here are all in Japanese – prepare by ensuring you have a Japanese to English translation app installed in your phone, or bring a local friend along who can translate.
Below leaving, don't forget to head to the top floor. From here, sweeping panoramic views of the city of Kochi can be enjoyed – don't forget your camera.
The second most popular attraction in Kochi is dedicated to a samurai who actively worked to undermine the lords who occupied Kochi Castle in the 19th century. Within the halls of Sakamoto Ryoma Memorial Museum, you'll learn about the life of a man of the same name, who was one of a number of figures who worked to overturn shogunates in a bid to return power to the Emperor.
He and his compatriots were successful – a wave of unrest led to the deposing of shogunates across Japan, ushering in the Meiji Restoration. His 'treachery' wasn't forgotten, though – at the age of 31, he was assassinated as he slept in his room in Kyoto.
Within the halls of this museum, you'll get to see scrolls and the changing screen that was in his room when he was killed – blood stains and all. There are also displays which cover life during the late Edo Period, as well as art themed on the life and times of Sakamoto Ryoma.
Fans of religious architecture will want to include Chikurinji Temple on their itinerary while visiting Kochi. Situated on the slopes of Mount Godaisan to the east of the city, this scenic Buddhist hall of worship is a stop on the Shikoku Pilgrimage, numbered 31 out of the 88 on the list.
There's more here than a nice view of the city and ocean below – the temple boasts a five-tiered pagoda, a traditional garden, and a treasure hall that hosts a collection of Buddha statues and scrolls containing his teachings.
Katsurahama Ryuogu Shrine is one of the most prominent Shinto shrines in the Kochi area. While it is situated on a bluff overlooking a spectacular beach and the Pacific Ocean, it is a rather typical Shinto holy place, except for the presence of a bronze statue of Sakamoto Ryoma, who we discussed earlier in this guide.
Its ordinary nature isn't a drawback in this case, though, as it ensures a peaceful atmosphere, especially during the middle of the week. Combined with the surf, sand, and pine trees that surround you, it is a great place to visit to recharge your spirit if you are feeling rundown by your travels.
Other Attractions
Green thumbs will want to make room in their schedule for the Kochi Prefectural Makino Botanical Garden. Created to honour the lifetime achievements of Dr Tomitaro Makino, a botanist who was born and raised in Kochi, this attraction is broken up into several parts.
The garden itself boasts plants endemic to the island of Shikoku, as well as a greenhouse which shows off a number of tropical species. The museum goes into detail about Dr Tomitaro's life and career, showing off his specimens and literature.
If you are an early riser and are visiting Kochi on the weekend, be sure to stop by the Kochi Sunday Market. Stretching from Kochi Castle down the street for more than a kilometre, you'll have a bevy of local fruits, vegetables, food products, and crafts to choose from.
Looking for a moment of zen while in Kochi? Spend some time on Katsurahama Beach. While the surrounding scenery is gorgeous and its sands are a wonderful place to while away a sunny day, it is not a safe place to cool off. Thanks to strong currents, swimming is prohibited, so don't go there hoping to splash your cares away on a humid summer day.
On days when the heavens open up, the shopping arcade of Obiyamachi Ichibangai is where you'll want to be. With a shield above protecting shoppers from the rain, you'll be free to bargain for souvenirs or enjoy authentic Japanese meals without fear of getting wet.