Langkawi Travel Guide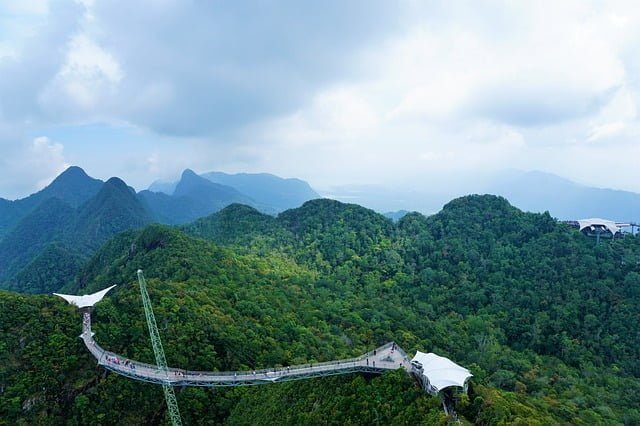 Introduction
As one of Malaysia's best known holiday spots, you would think Langkawi would be a cesspool of mass tourism in the way Phuket or Koh Samui would be. While Pantai Cenang can get busy at times, the vibe is more welcoming than exploitative, making this isle an excellent place to visit for those seeking a well-serviced spot, minus an overabundance of annoying touts.
From dream beaches to lofty views atop windy mountain peaks, travellers of every type which find a reason to enjoy their trip to this island paradise.
Cultural Attractions
While most people travel to Langkawi to lay on its beaches and scale its jungle-clad peaks, there are several attractions of cultural significance worth checking out during your time here. Start by making your way over to Galeria Perdana. In this museum, you'll find exhibits which show off gifts received by former Prime Minister Tun Dr Mahathir Mohamad over his tenure in office.
Throughout, you'll find items which he received from diplomatic envoys during his time in office, these include numerous pieces of Islamic art, ancient weapons, musical instruments, and even a collection of automobiles. The exterior is worth checking out as well, as it is home to a garden which features a variety of endemic plants.
Malaysia is a Muslim majority country, with Buddhists being in the minority. However, Langkawi was once a possession of the Kingdom of Siam – to this day, a significant pocket of this island's population continues to practice the Thai variant of Buddhism.
Wat Koh Wanararm is the most significant temple on the island – while it may be a touch on the small side, it is a peaceful place to retreat from the busy streets of Kuah. While it is not well known by mainstream tourists, it is home to a koi pond and a number of interesting sculptures, including a statue of the famed monk, Luang Por Khun. Carved into the side of a nearby mountain, it is an amazing sight to see.
Discover an art form unique to the islands of Malaysia and Indonesia by visiting the Atma Alam Batik Village. Here, you'll learn how those trained in this ancient technique take cloth and canvas and imbue it with hot wax and dye, leaving behind mesmerizing patterns.
With many outstanding pieces available for sale, it is the perfect place to pick up souvenirs for friends and family back home.
Hungry after a long day hanging out on the beach? No matter the day, a variety of night markets spring up on the streets of the biggest communities on the island of Langkawi. You may be disappointed if you come here looking for tourist trinkets – most stalls focus on ready-to-eat meals like satays and curries. If you tire of the overpriced options available in the restaurants along Pantai Cenang, hit them up.
Other Attractions
While it is certainly one of the pricier tickets you'll buy during your holiday in Langkawi, the views you'll get from the top of the Langkawi Sky Cab will make them well worth the cash you'll spend on them.
Reputed to be one of the world's steepest ascents, the views available from the top two stations will have you snapping pics from the moment you step off the gondola. The best views are available from the Sky Bridge, which charges an additional admission for access to the stunning vistas available from this span.
At the bottom, a tourist village offers attractions which include a 6D theatre, a 3D art display, a well-stocked food court, and plenty of boutiques.
Get in touch with the nature side of Langkawi by paying a visit to Kilim Karst Geoforest Park. Here, you'll be able to explore the limestone karsts, mangroves, jungle, and isolated beaches that make this island special via a boat tour. Pay attention during your ride, as you'll likely be able to spot animals like the crab-eating macaque, monitor lizards, and the eagles which gave this isle its name.
Given the abundance of mountains on Langkawi, it is hardly surprising that a place as beautiful as the Telaga Tujuh Waterfalls exists. A series of seven chutes descending from this isle's highlands, its tallest boasts a drop of over 91 metres, making it a scenic place to visit. It is also a wonderful spot to cool off if jellyfish season is in full swing at the beaches – just be sure to bring flip-flops, as the bottom of the gorges often contains sharp rocks.
Most of the time, though, the beaches of Langkawi are perfectly safe for bathers of all abilities. If Pantai Cenang is too crowded and commercialized for your tastes, head over to nearby Pantai Tengah. With fewer people and jet skis, it is easier to chill out here. Time your visit for low tide, as it will allow you to wander the whole length of the beach (a headland midway gets inundated with water at high tide).
If you really want to get away from it all, jump on a rented scooter and make for Pantai Pasir Tengkorak. While its translation is rather grim sounding (Skull Sands Beach), there is nothing scary about this small but peaceful beach on the remote northwestern corner of Langkawi.
With only the occasional local family and travellers in the know coming here, you can be assured of having a wonderful day on one of this island's most beautiful beaches on most days.