Lanzhou Travel Guide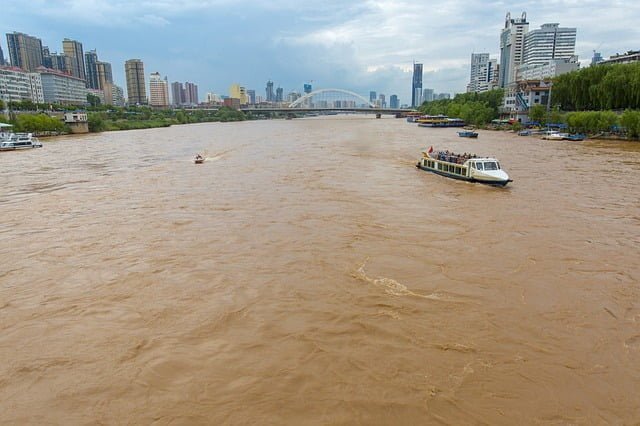 Introduction
Once an important stop on the Silk Road, Lanzhou is an industrial city, which despite its past reputation, has cleaned up its act considerably in recent years. Visitors here will find plenty of cultural attractions, with a fraction of the crowds found in nearby centres like Xian.
Top Attractions
Learn about the history of the Lanzhou area by devoting a couple hours to exploring the Gansu Provincial Museum. It is split into two sections – one deals with the region's natural resources, while the other focuses on the human history of Lanzhou and Gansu province.
The artifacts on display in the latter part of the museum date back all the way to the Neolithic era, with the Han Dynasty getting a great deal of representation in its collections. Can't-miss exhibits include a complete Woolly Mammoth fossilized skeleton and a unique galloping horse sculpture which is considered to be world class in nature.
On the north shore of the Yellow River in Lanzhou, White Pagoda Mountain rises above the city. Set aside as a park to protect nature and the cultural treasures present on this slope, this attraction makes for a pleasant respite from the hectic nature of the streets of Lanzhou.
Named for the White Pagoda temple which graces its summit, the structures found here were built by a sect of Tibetan Buddhism during the Yuan Dynasty to commemorate the death of a lama who passed away here on his way to see Genghis Khan in Mongolia.
Of note is an elephant skin drum and bronze bells, so keep an eye out for them while you wander this park.
As you head westward during your travels in China, you'll find that the influence of Islam increases. In Lanzhou, the Xiguan Mosque is a magnificent piece of local architecture which shouldn't be missed by any visitor to this city in northwestern China.
Erected during the Ming Dynasty, it has undergone two major renovations over the centuries, but the bones of this Islamic hall of worship are largely the same as they were when their stones were first laid centuries ago.
With a magnificent dome which is hard to miss, it is definitely a place worth seeing – as always, though, ensure you don clothing which respects its sanctity (no exposed shoulders/knees/chest).
You'll also find plenty of impressive Taoist temples in town, with the best, in our humble opinion, being the Lanzhou Town God's Temple. Painted a brilliant red with plenty of Chinese lanterns and intricate sculptures within, it is a quieter place than similar temples in more heavily populated parts of China.
It is still a place of worship, as locals come in to pray and burn incense – however, it is also a vibrant antique market as well, with vendors peddling everything from jade bracelets to paintings. Bring a Chinese guide along with you, as merchants here are infamous for overcharging unwitting foreigners.
Other Attractions
It may not look like much, but the Iron Bridge of Yellow River is considered by locals and domestic tourists to be one of the top attractions in all of Lanzhou. Also known as the Zhongshan Bridge (to honour Dr Sun Yat-sen, the founder of the Republic of China), it became famous for being the first bridge ever built over the Yellow River.
Replacing a floating bridge that was notoriously unsafe, the parts to build this iron span were shipped in from Germany, taking two years to complete in 1909. While it no longer carries vehicle traffic (its service life ended in 1989), it is still used by pedestrians in the present day.
Situated in the southern end of Lanzhou, Wuquan Mountain Park offers plenty of nature, cultural attractions, and amazing views of the city looking north. While this park is serene at any time of year, the trees burst alive with colour in the fall, creating a backdrop that makes its temples, pavilions, and trails all the more enjoyable.
Sitting on the banks of the Yellow River, Binhe Park is a great place to get an up-close look at one of China's best-known rivers. As you walk along this body of water, keep your eyes peeled for the Mother of the Yellow River statue, as well as a number of other bronze sculptures.
A popular gathering place on evenings and weekends, this green space is also an excellent place to get some people watching in – by hanging out on a park bench, you'll gain an insight into the daily lives of locals.
Don't leave Lanzhou without checking out the action you'll find at the Zhengning Road Night Market. The street food is the start of the show here, with a vast array of meat on a stick, noodles, soups, whole crabs, and many other types of meals available. Try something weird – it's all part of the experience of travelling.