Larnaca Travel Guide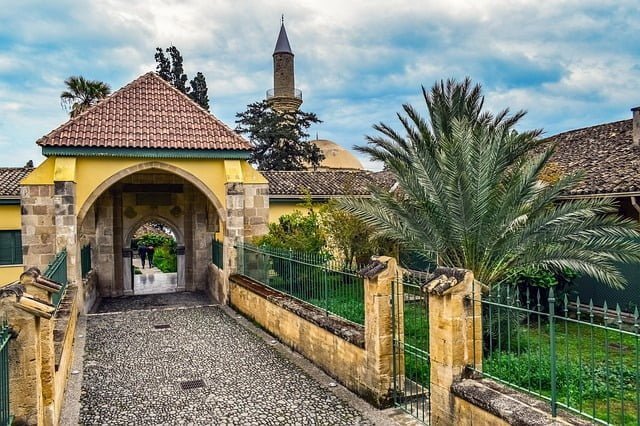 Introduction
Of all the sun destinations in Cyprus, Larnaca is among the best. Not only does it offer excellent beaches, but it also has plenty of cultural attractions close at hand.
As such, it is an excellent base for travel parties with varied interests.
Come check out our Larnaca travel guide as we cover the best things to do in Larnaca, Cyprus.
Top Attractions
Begin your time in Larnaca by visiting the Church of Saint Lazarus. Back in Biblical times, there was a man named Lazarus. As Jesus Christ wandered Palestine conducting his ministry, he came across Lazarus' family.
Upset and distraught, they pleaded with Jesus to heal Lazarus, who was gravely ill. Upon arriving at the house where he was, they found he had passed away. Undeterred, Jesus told Lazarus to get up, and he did, rising from the dead.
As we all know, Jesus died on a cross a short time later, before ascending to heaven. Despite being given a new lease on life, Lazarus found himself to be a marked man. Fearing assassins would kill him, he fled to Cyprus.
Not long after, Barnabas and Paul dubbed him bishop of Larnaca. From that point, he built up the church on Cyprus for 30 years before dying for the final time. Many centuries later, the Byzantines found the grave of Lazarus and built a church on the spot.
From the 9th century onward, this structure served the local Christian community. This stretch was interrupted by the Ottomans, who converted the structure into a mosque. Today, caretakers have adorned the interior with gold, icons, and other ornate decorations.
In the basement, you'll find Lazarus' tomb clearly marked – don't disturb those praying to this prominent saint. If you have the chance, time your visit to Larnaca for the second Saturday before Easter. At this time, the faithful parade the icon of Saint Lazarus through the streets of Larnaca.
The Larnaca area has importance to Islamic travellers as well. Learn about by including the Hala Sultan Tekke in your travel itinerary. During an attack on Larnaca during the 7th century, Umm Haram, one of the Prophet Mohammed's companions, died.
Following Islamic rituals, her husband buried her the same day, not far from where she fell. More than a millennia later, the Ottomans commissioned a mosque around her grave. Today, it is a quiet yet beautiful place to seek peace in a hectic holiday destination.
When you aren't admiring this mosque's features, say hello to one of the many felines that live here. The mosque's managers have taken in abandoned cats over the years and actively care for them.
Larnaca was a simple fishing village for much of its history. However, in the Byzantine era, they recognized the importance of its harbour. Thus, they built the Larnaca Medieval Castle to defend it. After the Ottomans seized Cyprus, they added to this castle's fortifications.
It passed into British hands in the 19th century. They used it as a prison and executed those convicted of capital crimes here. Its last use as a fort occurred during the Cypriot Civil War when Greek Cypriots used it as a prison.
Today, it serves as a museum, with a small number of displays located within the keep. On the ramparts, you'll find cannons with excellent views over the harbour and town.
The Kamares Aqueduct was one of the more game-changing civil engineering projects that Ottomans spearheaded. You'll find it just outside the city, on the road to Limassol. It consists of 75 stone arches that diverted water from a nearby river to farmer's fields.
It operated from the mid-17th century until 1939. Thanks to conservation efforts, it still stands today.
Other Attractions
Visitors to Larnaca spend most of their time on its stunning beaches. Finikoudes Beach is the most popular, as it has direct proximity to cafes and restaurants. With palm trees, sunbeds, and umbrellas, it attracts scores of tourists seeking a relaxing day on the water.
Those in search of a spectacle will find it on Mackenzie Beach. This long, straight beach has everything Finikoudes has, but with the addition of landing planes. Thanks to its proximity to the airport, jetliners passes overhead, giving plane-spotters plenty to look at.
Those looking for a quieter spot will want to check out Faros Beach. Its shallow sea bed deters some, but it also provides a safe place for families. A small number of bars offer service, but nothing out-of-control like the beaches in-town.
Divers will want to descend to the wreck of the MS Zenobia. In the late 1970s, Cypriot authorities took possession of a new ferry. Unfortunately, a problem with the ballast systems doomed it on its maiden voyage. Badly listing to its starboard side, they opted to let it sink.
Their loss is the wreck diver's gain. Everyone from beginners to advanced divers can enter. However, eight have lost their lives over the years – always follow the lead of your divemaster.