Lopburi Travel Guide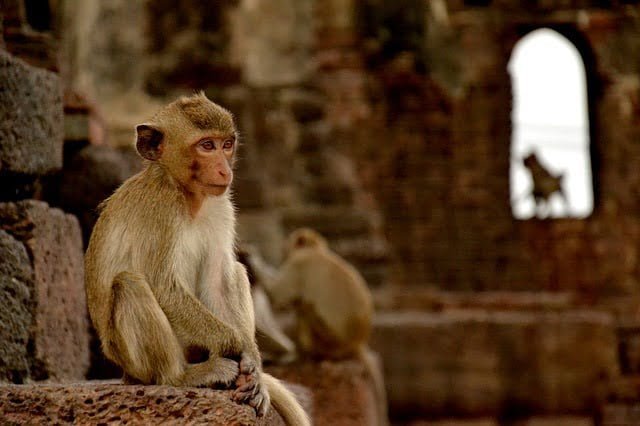 Introduction
Located a few hours north of Bangkok, Lopburi is a small city in Central Thailand which makes for a great weekend trip from the Big Mango. Known for temples, monkeys, and sunflower fields, there are a variety of activities you can get up to during your time here.
If you are visiting Thailand on a backpacking trip, including Lopburi in your plans is a great way to insert destinations on the way to Chiang Mai. Put together with Ayutthaya and Sukhothai, it will give you a better appreciation of this country than your fellow budget travellers.
Cultural Attractions
Above all else, Lopburi is known for its roving population of monkeys. Get up close and personal with them by visiting Phra Prang Sam Yot. A set of ruins dating back to the time when the Khmer controlled what is now Lopburi province, it is known primarily today as the main hangout in the city for well over a hundred primates.
While mostly curious about visitors, some mothers will display hostility if you get too close to their kids, and these simians are not shy about stealing food, so be cautious during your time here. Try to time your visit to Lopburi so that it happens during the Monkey Festival – held during late November, the centrepiece event features a feast laid out for the hungry macaques. Needlessly to say, it usually ends in a giant food fight!
Temple enthusiasts will want to ensure Wat Phra Si Ratana Maha That is included in their travel itinerary when visiting Lopburi. A Buddhist temple originally built during the time when this province was under Khmer rule, it is free of the monkeys that distract from the historical value of this place.
With admission only costing 50 baht, and with extensive grounds which can take a while to explore, you'll want to give yourself a least an hour to admire this sight's architecture and ancient Buddha statues.
Try to visit in the early morning or late afternoon hours, as the sun of Central Thailand can be punishing during the middle of the day.
Mostly a flat province, the Khok Samrong district of Lopburi province is home to its highest point of land. Atop it, you'll find Wat Khao Wong Phra Chan. A nice hike that will get you in touch with nature and the culture of Central Thailand, it is can be an exhausting climb for those out of shape and ascending during peak sunlight hours.
By taking your time and climbing in the early morning and late afternoon, you will derive more enjoyment from this beautiful place.
Before departing Lopburi, set aside enough time to stop by Phra Kan Shrine. Around long before the Thai Lopburi kingdom, the stone in this Hindu shrine has been here for more than 1,000 years. Within, locals come to pay homage to an image of Vishnu, making it a great place to people watch. Be wary of monkeys, as this temple is another favoured hang out for these furry kleptomaniacs.
Other Attractions
Learn more about Lopburi region by spending some time exploring the exhibits within the halls of Somdet Phra Narai National Museum. Housed in the former home of King Narai, this palatial building focuses on the period of time when Lopburi was a possession of the Khmer Empire.
Within, you'll find everything from antique farm tools to gold-flecked furniture. The buildings on the grounds of the palace are attractions themselves, with the elephant stables and banquet rooms being particularly noteworthy.
Looking for a great place to cool off on a scorching day in Central Thailand? Visitors to Lopburi will want to ride a scooter out to Wang Kan Lueng Waterfall. While it is far from being the most visually impressive waterfall in Thailand, the creamy blue colour of its modest gorge and branches that flow over smooth rock (thus creating water slides) make it a wonderful place to come on a hot day.
Want to relax on a nice day without getting wet? Follow the locals out to Sub Lek Reservoir. A large artificial lake created by a soil dam built to gather water for agricultural purposes, its shores are lined by cabanas where area residents gather to eat, drink and enjoy good weather with friends and family.
With watersports and a sandy beach on site, it is also possible to cool off and get out on the water here.
Apart from the monkeys, Lopburi province is known for its picturesque sunflower fields. On a drive around the province, you'll come across numerous fields where photo opportunities abound. Some locals also sell sunflower seeds, which make for a great snack while travelling through the region.