Malmo Travel Guide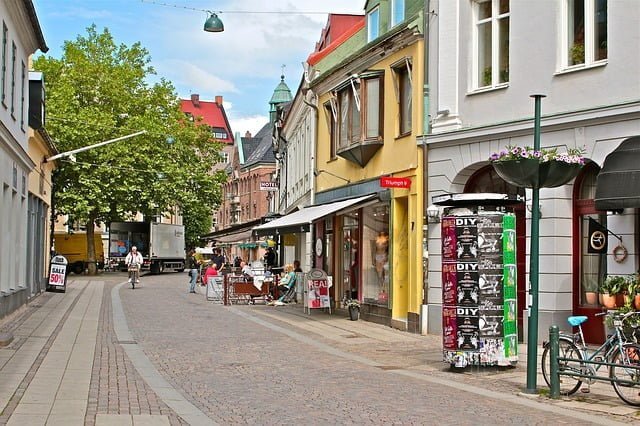 Introduction
As one of Sweden's most southern cities, Malmo is often the first destination for travellers arriving via ground transportation. While it is no Stockholm, this centre in Sweden won't disappoint. From castles to churches to museums, you'll find plenty to do here. Come check out our Malmo travel guide as we cover to the best things to do in Malmo, Sweden.
Top Attractions
Begin your time in Malmo by touring the Malmo Castle. The loyal subjects of Pomerania built it in the mid-14th century for King Eric XIII. Through the Renaissance era, it was where Denmark minted its coins. By the 19th century, it served as a prison. During that period, the state executed countless prisoners here. And finally, during the Second World War, neutral Sweden used the castle as housing for refugees.
Today, it is the oldest surviving castle from that time in all of Scandinavia. It has all the traditional trappings of this sort of attraction, from cannons to suits of armour. However, there is more to this place than just its past.
It also houses an aquarium, a natural history museum, and an art gallery. The aquarium contains tropical fish and other marine species from all over the world. The natural history museum includes exhibits that highlight the region's geology and animals (complete with taxidermies models). And finally, the art gallery displays the works of famous Swedish artists over many centuries.
With attractions that will keep you busy for hours, this attraction is perfect for a rainy day. The admission fee amounts to about 40 SEK – a great deal, considering everything that you get.
Fans of religious monuments will want to take in St. Peter's Church on a visit to Malmo. It started its life as a Roman Catholic cathedral in the 14th century. When its builders created it, they crafted this brick structure in the Gothic style.
Sadly, the arrival of the Protestant Reformation saw the destruction of many priceless features within. Fortunately, restoration efforts allowed for the rehabilitation of a few medieval-era frescoes. The altarpiece, the largest of its kind in Scandinavia, is another unmissable highlight.
On occasion, performing artists often hold concerts here. We recommend attending, as locals rave about the acoustics of this building. When visiting outside of these events, admission is free, making it a budget-friendly attraction.
Fans of visual art will want to carve time out of their Malmo itinerary for the Moderna Museet. As the name suggests, this art museum features modernist visual art. Portraits include works from Picasso, Salvador Dali, and Andy Warhol. A few years ago, this museum fell victim to a daring burglar. Fortunately, the police were able to recover all lost works.
In addition to this attraction's mind-bending pictures, its outdoor sculpture park is also worth a look. Admission is free, but feel free to support this institution by buying something at their gift or coffee shop.
Want to test the limits of your stomach? Check out the Disgusting Food Museum during your time in Malmo. If you're from North America, some foods will hold true to its name. Fermented Icelandic shark, maggot cheese, and even Sweden's surstromming may induce gags from you.
However, this institution also features seemingly benign foods/drinks, like pork and root beer. The reason? Because of horrific factory farming practices (pork) and the fact it tastes like toothpaste to Europeans (root beer.) By the end of your experience, you'll have an appreciation for the subjectivity of what tastes "bad."
Other Attractions
Love technology? Love the sea? Travelling through Malmo as a family? If you check any of those boxes, include a visit to the Technology & Maritime Museum in your Malmo itinerary. Inside this attraction, you'll find a variety of displays that will kill time when the weather isn't the greatest.
These exhibits include German U-Boats, Saab fighter jets, and a mock-up of an actual air traffic control centre. Ticket prices are low, at only 40 SEK per adult. However, they are even lower when you buy a combined ticket with nearby Malmo Castle.
Be honest: When it comes to modern architecture, Malmo isn't the first place that comes to mind. However, it was here where builders erected the first twisting skyscraper in 2005. Called the Turning Torso, it is a condo tower that rises 54 storeys, or 623 feet above ground level.
Not only is this residential building stunning, but it was also ahead of its time environmentally. It is powered and climate-controlled by 100% renewable energy. A 20-minute walk from Malmo centre, seeing it will give you an excuse to go for a walk.
Relax from your day of sightseeing around Malmo by paying a visit to Kungsparken. With great stands of old trees and beautiful fountains, you'll find it easy to unwind here.
End your visit to Malmo by shopping, dining, and eating along Sodergatan Street. As you peruse the shops, restaurants, and cafes, check out the sculptures along its length as well!