Manama Travel Guide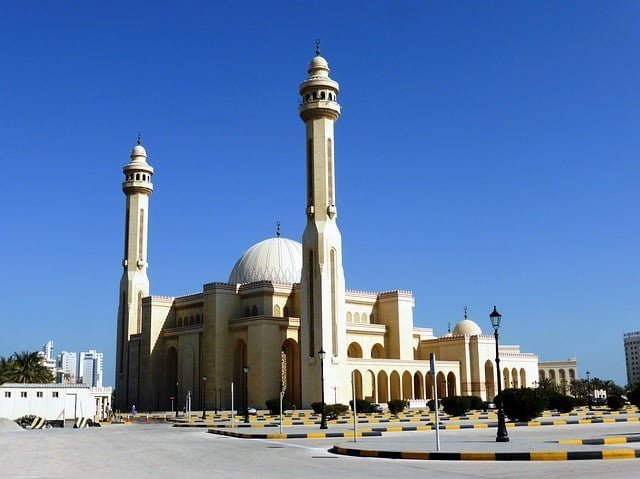 Introduction
As the capital of Bahrain, Manama is home to this nation's top attraction, cultural and otherwise.
Even if you plan on venturing out of town, this is where you'll arrive. Plan on at least two days to do this city justice.
Come check out our ultimate travel guide to Manama as we cover the best things to do in Manama, Bahrain.
Top Attractions
Begin your time in the capital city of Manama by spending a few hours in the Bahrain National Museum. Within, you'll find artifacts found by archaeologists in the country since its opening in 1988. These pieces span 5,000 years of human history, with items attributed to everyone from the Sumerians to the Greeks.
Many objects will vie for your attention in the three archaeology halls, but don't miss the Durand Stone. A piece of basalt carved into a cow's tongue, its cuneiform inscription places it in the Babylonian era.
Curators have dedicated other halls to Bahrain's pre-modern era, its natural history, and its culture. Within the last, you'll find ancient manuscripts of the Quran – one of this institution's most treasured antiquities.
If you're still in the mood to museum crawl, head over to Qal'at al-Bahrain next. You'll find it six kilometres out of town on the north coast of Bahrain, so rent a car or head out with a tour guide. As recently as 1954, it was little more than a curiously-shaped hill, standing 12 metres high.
An archaeology excavation led by Geoffrey Bibby uncovered what became known as Qal'at al-Bahrain, or the Portuguese Fort. As it turns out, this keep was just the one that was on top. As scientists dug down, they revealed a series of settlements and fortifications dating back 5,000 years. Kassites, Greeks, Persians, and the Portuguese are just a few nations that were here over the ages.
Because of this, the complex received recognition from the UN as a UNESCO World Heritage Site. The fort itself is free to enter, but the small museum on site charges 2 Bahraini Dinar. If you come by yourself, get an audio guide. This companion offers information that will bring this ancient place to life, so don't miss getting it.
Back in town, the Al-Fatih Mosque should be next on your list. It takes its name after a great Bahraini monarch and is one of the largest masjids on Earth. During Friday prayers, this 6,500 square meter mosque can accommodate up to 7,000 worshippers.
The building itself is notable for having the world's largest fibreglass dome. It sits atop the mosque, with a weight of over 60 tonnes. Its constructors spared no expense, sourcing marble from Italy, a chandelier from Austria, and teakwood doors from India.
This mosque offer tours from 9 am to 4 pm (except Fridays) and in a variety of languages. They are very popular, so we advise making reservations beforehand. As always, dress respectfully – don't wear anything that exposes your knees, chest, or shoulders.
Like much of Arabia, the region around Manama is very arid. Despite this, you'll find the Tree Of Life growing out in the desert, 40 kilometres outside Manama. You won't see trees of similar stature for miles around, but even after 400 years, it continues to thrive. Believers claim it is situated where the biblical Garden of Eden used to be. Scientists believe its root system, which can reach down 50 metres, taps an aquifer.
Locals harvest its resin and beans to make everything from candles to wine. It may be just a tree, but seeing something healthy amid desolation is tremendously inspiring.
Other Attractions
Are you an F1 fan? Plan your trip to Manama around the Bahrain Grand Prix. The first F1 race in the Middle East happened at the Bahrain International Circuit in 2004. Although authorities had to cancel in 2011, racing resumed the following year and has continued ever since.
Can't arrange your schedule for a March/April visit? No worries – this track hosts other races throughout the year. From Formula 2 to BMW racing, there's plenty of motorsports on offer at this track.
Experience a mix of the contemporary and the traditional at the Bab el-Bahrain Souk. This Manama market combines old-world gold and spice vendors with mobile phone repair technicians. It also comes with air-conditioning – a blessing on outrageously hot summer nights.
Need to cool off while in Manama? Spend a day splashing around at the Lost Paradise of Dilmun Water Park. With a variety of slides, a wave pool, and a lazy river, you'll have fun under the punishing Arabian sun.
Not into water parks? Why not spend an afternoon shopping at The Avenues instead? As a top shopping mall in Manama, this place offers all the best brands. Additionally, you can avoid the midday sun while taking in the latest Hollywood blockbuster.
Thanks to its waterfront location, it also offers dining with a view of the sea. Afterwards, carry on to your next attraction using a water taxi, as they run several routes from the mall.