Miri Travel Guide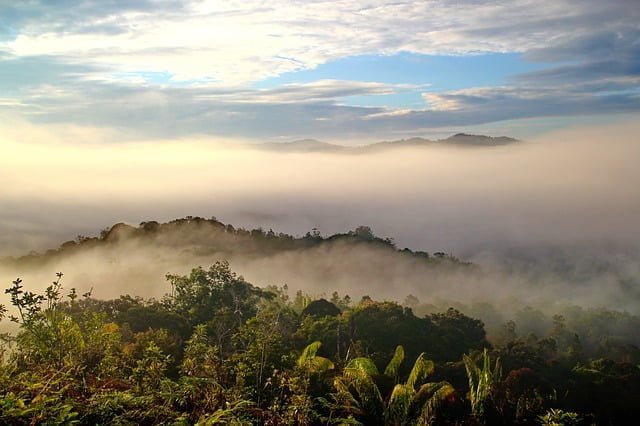 Introduction
A city in Sarawak which owes its existence to the oil and gas industry, Miri may not seem like a tourism hotspot at first glance. To be fair, there's not much of interest for foreigners in the city itself; however, the surrounding areas are home to an abundance of natural wonders – from caves to rainforests and dramatic waterfalls, this is the perfect place to come to get a taste of the Borneoan wilderness.
Cultural and Natural Attractions
Start your time in the Miri area by delving into the depths of the Mulu Caves. Designated as a UNESCO World Heritage Site, area rivers disappear into these caverns, which are surrounded by dense stands of tropical rainforest.
As spectacular as its stalactites and stalagmites are by day, be sure to sign up for a night walk. In addition to the stars of the night sky being not being obscured by light pollution, you'll also to get to see a massive exodus of bats as they leave the caves to hunt for food as dusk falls.
Situated deep in the Sarawak jungle away from any connecting roads, there are accommodations on site, but there is only generator electricity for a few hours in the evening (exception is the Ramada, which has 24-hour electricity), so be prepared to rough it during your time out there.
Still not satiated by what you saw in the Mulu Caves? Be sure to move on to the Niah National Park shortly thereafter. Within the boundaries of this park lie the Niah Caves, which have been used by humans as a shelter since prehistoric times. Archaeological work began in the 1950s, uncovering rock paintings, stone tools, pottery, and coffins from eons of human habitation.
Outside the caves, you'll find plenty of dense rainforests, with innumerable opportunities to spot exotic Bornean species. Connected by road to Miri, it is the more accessible of the two parks with caverns in the area, so hit this one if you are short on time.
If you do have time to spare, make room in your schedule to explore Lambir Hills National Park. Situated only 45 minutes from the centre of Miri, it is the most accessible of the protected parks in the region.
Offering virgin stands of trees far more massive than you can conceive in your imagination, gushing waterfalls which surge with this park's near-daily rainfalls, and hiking trails that will take you what will seem like primaeval surroundings, it is a natural getaway you won't want to miss.
Miri is not a place rife with cultural attractions, but if you want to connect with the local culture, Riam Temple is the best place to go in town to do just that. While it is more or less a typical Taoist temple, it is still a very peaceful place to come if you are seeking a moment of calm in your travels.
Subtle touches which make this hall of worship great include its intricately painted and carved door, beautiful wall hangings, various sculptures of Taoist deities, and a peaceful mausoleum where those who have passed on are buried.
Other Attractions
Avid hiker? Make an effort to hit up the Pinnacles Trail while you are in the Miri area. A series of limestone spires reaching heights of 45 metres high in the rainforest of Mulu National Park, it is far from an easy stroll. Leave the flip-flops at home and don a good pair of hiking boots as you scale scree slopes and utilize via ferrata aids as you leave up and around these natural wonders.
If the equatorial heat of Borneo has you at your wit's end, take a break from it by spending the day at Tusan Cliff Beach. While it is a pleasant place to visit during the day (get some locally made coconut ice cream for a real treat), stick around after dark, as the waters of the South China Sea deliver spectacular plumes of bio-luminescence on its shores. Take a flashlight with you and watch your step – the path down the cliff can be unstable in areas.
Get a great view of the city of Miri and some insight into the prosperity of this place by heading up Canada Hill. When you are done getting photos of the compact core, the greenery that surrounds it, and the South China Sea beyond, check out the Grand Old Lady, a representation of the first oil derrick raised in these parts.
Thanks to the wealth the oil industry has provided, this outpost in the Borneoan jungle has become a wealthy place with an elevated standard of living.
If you are looking to take a rest while exploring this city's downtown, spend an hour or so unwinding at the Miri City Fan. A municipal park which is named due to its resemblance to a fan from above, it is where locals come to exercise, relax, and enjoy their daily lives. Of particular note is a swimming pool, a Chinese garden, and a musical fountain – if you have an hour, check it out.