Miskolc Travel Guide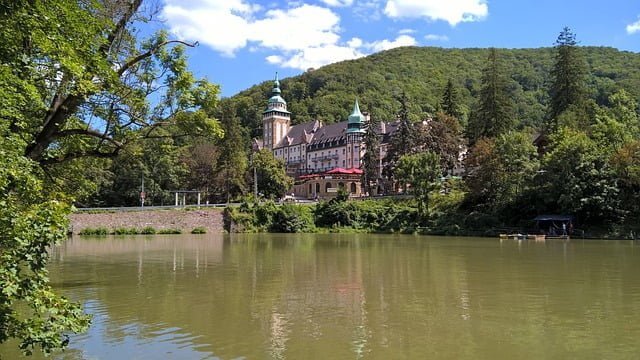 Introduction
Miskolc is one of the biggest cities in Northern Hungary, and is a local centre for business, culture and tourism. From museums to national parks, there is much to do in this off-the-beaten-track destination. Below, we'll highlight the best attractions in Hungary's third-largest city.
Top Attractions
Begin your time in Miskolc area by visiting the Castle of Diósgyőr. The current castle is a restoration. Before 2014, two versions preceded it – the first fell to the Mongols, while neglect claimed the second one.
Today, the building hosts plays and festivals in summer, and it is home to a year-round wax figure museum. Admission is only 5 EUR, making it a great value for budget travellers. Guided tours are available, but only in Hungarian.
Back in Miskolc, make the Szentháromság Church your first stop. Translating in English as The Holy Trinity Greek Orthodox Church, its unassuming exterior hides a spectacular interior. Within this attraction, you'll find an elaborate iconostasis that's the largest in Central Europe.
Carver Miklós Jankovits and painter Anton Kuchelmeister completed this masterpiece. On it, you'll find 88 pictures that chronicle the life of Jesus from conception to crucifixion. Also attached to the church is a Liturgical Museum. In there, you'll find artifacts that tell the story of the Orthodox Church in Hungary.
Museum buffs will want to make time for the Herman Otto Museum. Within, it focuses on subjects like archaeology, geology, arts, and history. It is easily the biggest institution of its kind in Miskolc, it holds over 600,000 artifacts.
From shiny minerals to fossils, there is much to hold your attention here. In particular, their Jurassic Park exhibit is pretty cool. Sadly, there aren't many English captions. Therefore, ensure you have Google Translate ready before coming here.
If you love nature, you'll want to take a trip out to Bükk National Park. This conservation area protects 431 square kilometres of Hungary's Bükk Mountains. On its hiking trails, you'll get to see limestone karst formations. If you're lucky, you may get to see one of several endangered bird species.
Other Attractions
Tourists stay in Miskolc not because it's a destination, but because of its proximity to well-loved attractions. Of these, the Cave Bath of Miskolctapolca is perhaps the most popular. Locals have known about this place since prehistory, but it only became popular in Ottoman times.
Its minerals and warm waters make it popular among those with joint pain. While tourism operated have built bathhouses over the years, the original cave pools are still open. Soaking in the waters here is an incredibly atmospheric experience that you should not miss.
During your travels in the Miskolc area, make time to stop in the town of Lillafured. Its location 12 kilometres from the city centre makes it easy to get to. This is fortunate, as you'll spend most of your day exploring its various attractions.
From the picturesque Lillafüred Waterfall to the neo-Renaissance Palace Hotel, there is much to take in. If you're getting tired of city life in Budapest or Miskolc, this place makes for the perfect getaway. In the case of the former, allow for a two and a half hour journey.
If you love Christian points of interest, don't miss your chance to visit the Wooden Church. Back in the 17th century, its builders carved it entirely out of wood. Members of its congregation adored their place of worship, so they re-built it after it fell into disrepair in 1937.
Their faith was put to the ultimate test in 1997 when, days before Christmas, an arsonist burned down this landmark. The community rallied – by 1999, a virtually identical new version opened to worshippers.
Entertain your kids by paying a visit to the Miskolc Zoo and Culture Park. With 700 animals representing 130 species, there's bound to be something that'll catch your eye.
What To Eat
Feeling hunger pangs between meals? Grab a Gönci Kajszibarack from a market or a produce store. This fruit is a type of apricot found in orchards throughout Northern Hungary. If you don't pick it up as whole fruit, you can also find it in local breakfasts, fruit salads, and desserts.
At dinner, treat yourself to some Paprikás Csirke. Translating in English as Chicken Paprikash, this stew slowly simmers in a paprika-infused broth well before service. As a result, you'll get a dish that is rich in flavour.
After your meal, have a sweet glass of Tokaji Aszú. This local dessert wine is made from six local grapes and boasts hints of honey and spices. While drinking, pair it with blue cheese for an amazing culinary experience.