Nagoya Travel Guide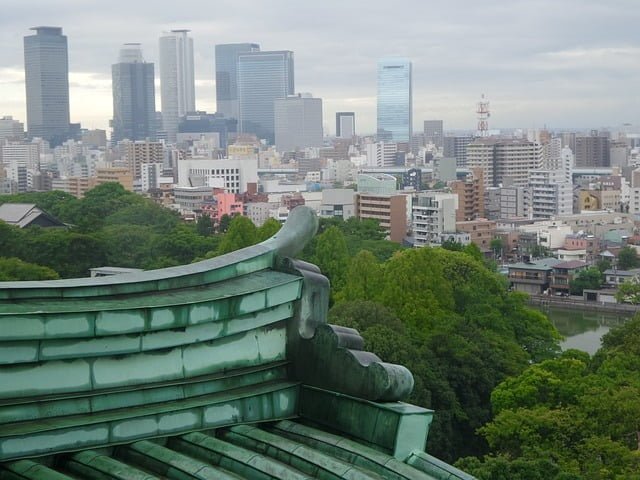 Introduction
A major industrial centre home to some of Japan's best-known brands and this nation's fourth largest city, Nagoya is a city worth visiting on an extended trip to Japan.
It has a reconstructed castle and a notable Shinto shrine, but your visit here will be defined by learning about one of Japan's leading car companies, its trains, and other products.
Come check out our Nagoya travel guide as we cover the best things to do in Nagoya, Japan.
Top Attractions
Start your time in Nagoya by learning about one of Japan's best-known car brands at the Toyota Commemorative Museum of Industry and Technology. Starting initially as a textile manufacturer, it turned its focus to making automobiles in the 1930s, starting its path towards becoming the globally-known brand that it is today.
Housed in the original red brick factory where it all started, this facility will show off machines that were formerly used in the weaving of fabrics, old models of the motor company's cars, as well as the robots that this corporation began to construct in the latter parts of the 20th century.
Jump from learning about cars to Japan's super fast trains by spending a few hours exploring the SCMAGLEV and Railway Park. Administered by Central Japan Railways, you'll get to see everything from old steam locomotives to the most recent models of Shinkansen (or bullet trains), which make use of maglev technology.
In addition to learning about the intricate details of these machines and future plans for lightning-quick maglev trains between Tokyo and Osaka, you can also experience what it is like to drive these trains in a special simulator. Available as a 500 yen add-on to your museum fare, this is a can't miss activity for the train fanatic in your group.
Don't miss the dioramas, either – these scale models of major Japanese cities and countryside show how Japanese railways have blended in seamlessly with the urban and rural landscape of this country.
More into religious points of interest? While in Nagoya, be sure to drop by the Atsuta Shrine. Ranking among one of the most important Shinto shrines in Japan, this sacred place is home to the Kusanagi sword, a hallowed artifact that is one of the three most treasured pieces of Imperial regalia in the country.
While it is hidden from view due to its importance, the building and grounds are still stunning enough to warrant a visit. Surrounded by a wooded park and having a treasure hall filled with 4,000 relics that include daggers, swords, masks, sacred vestments, and others, visitors will have plenty of things to see and do during their time here.
Before moving on from Nagoya to your next destination in Japan, make time to check out Nagoya Castle and the Honmaru Goten Palace. These were both stunning imperial structures that had survived the Edo Period and the Meiji Restoration, only to burn during an Allied bombing raid in World War II.
However, they were reconstructed to their former glory starting in 1994 using authentic building methods; the resultant atmosphere has given residents a key aspect of its past back and is an especially popular place to hang out during cherry blossom season.
Note that Nagoya Castle is currently undergoing renovations that will see it closed until 2022. However, the Honmaru Goten Palace, which had just reopened after a renovation of its own in mid-2018, remains an excellent option for visitors with its stunning murals, tatami floors, and gold leaf-covered artworks in the quarters of the shogun.
Other Attractions
Travelling with kids, or love aquatic wildlife? Consider checking out the Port of Nagoya Public Aquarium. Here, you'll find creatures from the five aquatic zones in the Pacific that lie between Japan and Antarctica. The highlights of this facility are its orcas, beluga whales, and dolphins, which star in scheduled shows daily.
Still haven't had enough of discovering the animals of Japan and the world? Make the Higashiyama Zoo and Botanical Gardens your next stop in Nagoya. It is one of the largest attractions in all of Asia by area and is the second most visited zoo in the country.
Here, you'll find 125 different species of mammal, including koalas, giraffes, tigers, and elephants. The botanical garden contains 7,000 types of plants, with a traditional Japanese garden providing the setting for endemic species and a greenhouse displaying some of its more exotic residents.
Finish off your visit with a trip up its Sky Tower, which offers panoramic views of the surrounding area and a restaurant to enjoy a meal in as the sun sets over the city of Nagoya.
Learn about yet another product that the Nagoya area is famous for by visiting Noritake no Mori. Standing for Noritake Garden, this brick warehouse used to be where this company made its first ceramics. Today, it shows off the various signature pieces it made throughout history while giving visitors a chance to buy some of its more current products.