Nakhon Si Thammarat Travel Guide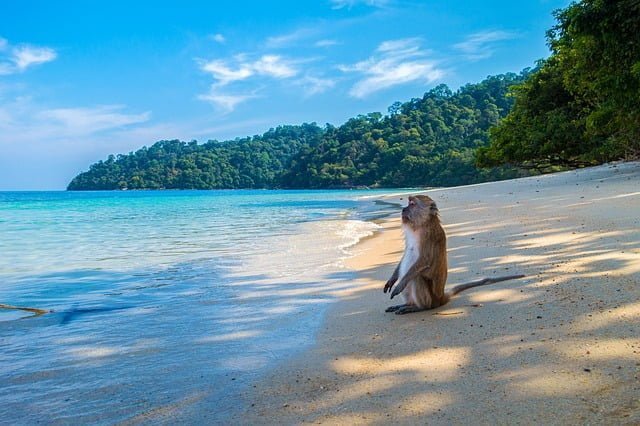 Introduction
Southern Thailand figures prominently into the plans of most travellers who come to this amazing Southeast Asian country, yet Nakhon Si Thammarat manages to slide under the radar somehow. This city is nothing like Surat Thani or Chumphon, both nondescript working-class towns which serve as little more than travel hubs.
With an impressive city wall, detailed national museum, and an expansive Buddhist temple which is almost 600 years old, it is a place which doesn't get near enough love from visitors to the region. If you are looking to get off the beaten track in Thailand's south, start here.
Cultural Attractions
Begin your time in this Southern Thai city by spending an hour or so exploring the exhibits found within the Nakhon Si Thammarat National Museum

. Home to artifacts found during archaeological surveys in the southern provinces of Thailand, one of the biggest highlights of this surprisingly deep attraction is a statue of Vishnu which dates back to the 9th century.

Other artifacts show how rice farming and fishing has been conducted over the many centuries of human habitation here, as well as the rich influence the Indians had in this area over its history.

Temple fanatics will not want to miss visiting Phra Mahathat Woramaha Wiharn during their time in Nakhon Si Thammarat. Under continuous construction from the 13th to the 18th century, it is an expansive compound which will surprise all but the most jaded of visitors.

Placed on a list for world heritage recognition by UNESCO in 2012, it is one of this country's best kept cultural secrets, come see its Sri Lankan influenced design before an official World Heritage
designation opens the floodgates.

If you are looking for more excellent temples to visit in the Nakhon Si Thammarat area after paying Phra Mahathat Woramaha Wiharn a visit, swing by Wat Chedi shortly thereafter. Also known as the Chicken Temple, it is a place defined by scores of chicken and rooster statues.

A tradition you simply must participate in: when pilgrims here pray to Ai Kai, the guardian who defends this sacred place, they do so by setting off massive amounts of firecrackers. It is a loud way to make your intentions known to the universe but is definitely one of the most enjoyable methods we've come across in our travels.

Next, head out in the countryside of Nakhon Si Thammarat to check out Kiriwong Village. A charming settlement which has been in place for over 300 years, it sits at the base of Khao Luang Mountain, giving it an atmosphere considered to be among the most natural in the entire country.

A registered eco-tourism attraction with the government of Thailand, you'll be able to observe locals as they farm land they tended to for generations, help make products like soap and textiles, and enjoy Kiriwong's natural environment through hiking and swimming in local swimming holes.
Other Attractions
Another sign this area is underrated in the eyes of foreigners: the old city walls of Nakhon Si Thammarat barely get a mention by modern travel media. Despite being remarkably intact centuries after being made redundant, this marvellous sight barely attracts a trickle of travellers from overseas.
Buck this trend by checking out refurbished portions located in the northern end of town – here, you'll find portions which have been renovated, but you'll find signs of this fortification's existence throughout the city, even if they are little more than a foundation line or ruins.
As nice as the above-ground portion of Nakhon Si Thammarat is, make time to go underneath it by descending into the caverns of Tham Khao Wang Thong. Stretching 500 metres deep into the earth, it is certified as the fourth largest cave in Thailand.
On your way through, you will find a healthy population of bats, and the stalactites and stalagmites will astound you. Don't forget to wear sturdy footwear, though, as the rocks will be very slippery throughout your journey.
While in the Nakhon Si Thammarat area, make time to head out on a pink dolphin tour. In the sea between Laem Prathap and Khanom Beach, a school of pink Irrawaddy dolphins can be found throughout much of the year.
By booking a tour with local tourism providers, you will be able to head out to where they are presently located, giving you a chance to get a glimpse of these rare, beautiful creatures. Happy and free in their natural environment, they will often jump and frolic when boats of visitors approach, a fact which often makes this tour an unforgettable experience.
Most travellers who venture down to Southern Thailand hit up islands like Phuket, Koh Samui, or Koh Phangan for their beach seeking adventures. Unbeknownst to them, the mainland portions of the region are also home to plenty of amazing places like Khanom Beach.
Yet, despite its solitude and beauty, this gem is often empty, save for weekends, when locals make the trip from Nakhon Si Thammarat. This spot is not like the ones found in major resort areas: there are no massive resorts, just a scattering of bungalow resorts and modest 3-star hotels. Nightclubs are non-existent – instead, only a few beach bars serve during the day. If you are looking for peace and quiet, welcome home.