Nanchang Travel Guide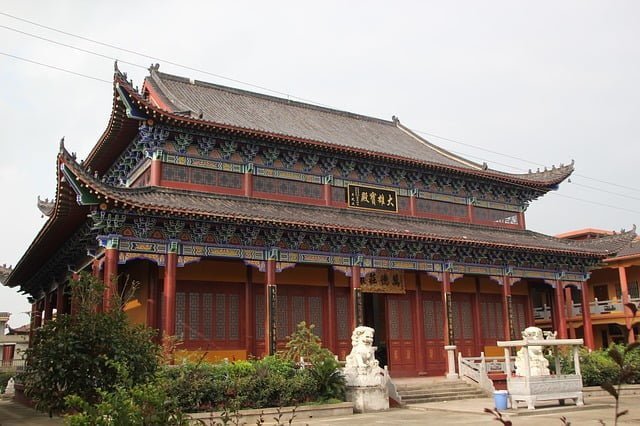 Introduction
A significant city for its central role in the Chinese Civil War, Nanchang is a must-visit for travelling history buffs.
From a museum which marks the opening shots of that conflict to a pair of pavilions which bring alive its past prominence in Imperial-era China, this destination will supply you with several days worth of diversions.
Come check out our Nanchang travel guide as we cover the best things to do in Nanchang, China.
Top Attractions
Start your time in Nanchang by checking out the Tengwang Pavilion. A cultural landmark considered to be one of three grand pavilions along the south Yangtze River, this commanding structure will prove to be more than an excellent photo opportunity.
While it is a reconstruction of the original (built during the Tang Dynasty) after the former building was destroyed in the Revolutionary War, it was done in 1985 according to the original blueprints using authentic materials.
A multi-tiered building which stands 58 metres over the surrounding landscape, the views from this faithfully reconstructed beauty are incredible on a day with clear skies, so don't forget your camera at your accommodation.
Tengwang isn't the only traditional Chinese pavilion of consequence in Nanchang; when you are done with the former, make your way over to Shengjin Tower. Erected during the Tang Dynasty in the 10th century, it was built on the spot of an auspicious find; one day, a Buddhist monk found a box of Buddha relics, swords, golden rope, and other artifacts buried in a shallow hole in the ground.
Shortly after, the Shengjin Tower was built to commemorate the event – built of timber and bricks, it stands at 50 metres above Nanchang. Like Tengwang, there is a staircase leading to the top, which boasts outstanding views of the city below.
While the Communist Party of China didn't take control of the country until 1949, the struggle began many years before in Nanchang. Months after the Shanghai massacre in 1927, where party members were brutally killed by the KMT, the Communists retaliated in Nanchang in August of that year.
Considered to be the opening engagement in the Chinese Civil War, it is an event which is chronicled in extensive detail by the Nanchang Uprising Memorial Museum. At 2 am on August 1, a militia of farmers and workers activated, wiping out up to 10,000 KMT soldiers and occupying the city of Nanchang.
The museum encompasses the old headquarters of the army that rose up that day, as well as a modern component which uses displays and exhibits to tell the story of that fateful day.
Nanchang has more to offer than just historical and cultural attractions. A short distance outside the city, you'll find the Meiling National Scenic Area. Easily accessed by bus from the city centre, this area offers mountain hiking trails which offer spectacular views for miles on a clear day.
With opportunities to meet local people in the countryside and camping options for those who wish to stay overnight, spending at least a day out here is recommended for lovers of nature.
Other Attractions
Lovers of religious halls of worship will want to make room in their schedule for a quick visit to Youmin Temple. This place may lack unique touches that better-known temples in bigger centres have, but it is an authentic place with monks going about their daily business.
In a busy city like Nanchang, spending a quick half-hour will help you to relax and calm your inner mind.
History lovers will want to ensure that Bada Shanren Memorial Hall is included in their travel itinerary. The former home of a local poet, it is best known today for its classic architecture, art, and gardens out back.
With gorgeous water features, sculptures, and no shortage of flowers, it is a peaceful place no fan of parks should miss.
Once darkness falls across Nanchang, be sure to pay a visit to Autumn Water Square. A popular gathering place for locals after a long day at work or school, its water features also make it a highlight for tourists visiting the city.
While it is a central square where events are regularly held throughout the year, its nightly water and light shows are unquestionably the star attraction. Lasting about a half hour, the undulating jets of water and light/laser projection will captivate you – if you have night photography skills, be sure not to miss this spectacle!
Want a commanding view of the entirety of Nanchang? Buy a ticket and board the gargantuan Star of Nanchang. A massive Ferris Wheel which stands over 160 metres above the ground on which it sits, it was the world's tallest when it commenced operations in 2006 (a mark passed by the Singapore Flyer in 2008).
With sweeping views of the skyline and air-conditioning in each capsule, you'll have a half hour to snap shots of this city from every conceivable angle.