Oradea Travel Guide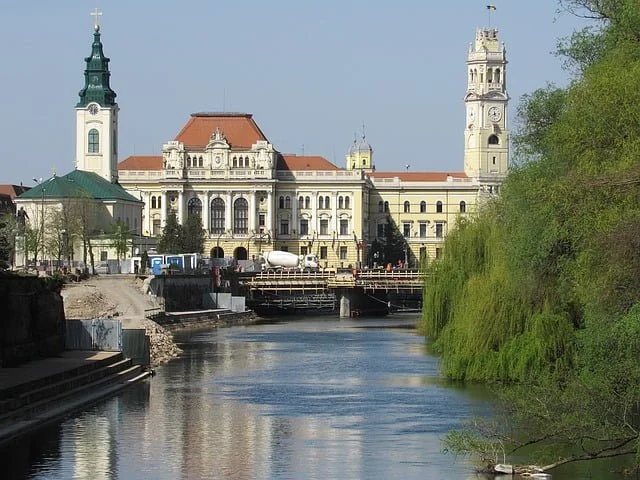 Introduction
When it comes to the rest of Romania, Oradea is something of a hidden gem. Its historic centre gleams with countless Art Nouveau and older masterpieces.
With historically significant fortresses, places of worship, and museums, this place is definitely worth a couple of days.
Come check out our Oradea travel guide for curious travelers as we cover the best things to do in Oradea, Romania.
Top Attractions
Begin your time in Oradea by exploring the Oradea Fortress. By order of the King of Transylvania, his workers built this fortification to secure the surrounding region. However, much the current structure dates back to the 16th century, the last time a major renovation took place.
Over its life, this military outpost saw plenty of action. It provided a bulwark against the Tartars, the Ottoman Turks, and the Austrians. It last served its intended function during the 20th century, serving as a garrison for Romania's socialist army.
Recently, it had fallen into disrepair. However, thanks to EU reconstruction funds, renovations are currently underway. Despite the presence of construction crews, you can still walk around this site. As you do, marvel at how this structure avoided complete ruin through countless wars. If you're lucky, you might get to take in an annual medieval festival, which happens within its walls.
Next, ensure that the Moon Church is your next stop in your Oradea travel itinerary. Religious authorities built this Greek Catholic church (now an Orthodox church) in the early 19th century. It got its name from a clock in the church tower that logs the phases of the moon.
The architecture of this church is remarkable, as it boasts a mix of late-Baroque and Classical elements. There is also a strong local Romanian influence in its design, which some will be able to notice. Its bell tower, which stands 55 metres above ground, gives this attraction a commanding presence over Oradea.
The inside also boasts a wide array of paintings and murals within. There is no admission fee, which makes this place attractive for budget travellers.
The Moon Church isn't the only religious attraction of note in Oradea. The Zion Neolog Synagogue is also well worth a visit. Its dome is a defining feature of the skyline of Oradea. While there is an admission fee of 10 lei to enter, it's well worth the expense. Besides, you get entrance to two other attractions with your ticket – Darvas-La Roche House and Town Hall Tower.
No services take place here. Sadly, most Jews in Oradea either fled/were killed by Nazis in WWII. However, the peacefulness of this synagogue makes up for this. The view of the inside of its dome alone is worth paying the entrance fee.
Need to satisfy a craving for the performing arts while in Oradea? Be sure to take in a show at the State Theater. The government commissioned its construction at the turn of the 20th century. Since then, it has played host to numerous performances over the years.
Even if you don't have time to watch a show, still drop by. Its architecture, which draws on neo-Renaissance and neoclassical elements, is a sight to behold.
Other Attractions
Oradea has hot springs that you can enjoy in the surrounding countryside. If you need some relaxation, take time to enjoy some soothing thermal water at Apollo-Felix Water Park. This park has a complex of indoor/outdoor pools that average between 34 to 36 degrees Celsius.
When you aren't soaking, enjoy a refreshing beverage in the beer garden, or a meal in the on-site restaurant. Open 365 days per year, you can enjoy this attraction whenever you choose to visit Oradea.
If you are travelling as a family, consider visiting the Oradea Zoo. In this park, you'll find over 100 species, including the rare Siberian Tiger. Its collections of wolves and lions also make this attraction worth a visit. If you wish to support the work they do, consider purchasing something at their gift shop.
Want to capture Oradea in all its glory? Head to the top of Ciuperca Hill. Given the shape of this physical feature, it's fitting that its name translates to "Mushroom Hill" in English. At the top, you'll have plenty of opportunities to take amazing panoramic shots of the city from above. Some facilities are undergoing renovation work, but the view is the main attraction here.
Lastly, before you move on from Oradea, spend an evening exploring the Black Eagle Palace. This structure isn't just an architectural marvel – it serves today as a shopping arcade. Browse its shops while taking in this building's stunning Art Nouveau features. When you're done looking for gifts, sit down for a coffee/meal, and watch the world go by.