Padua Travel Guide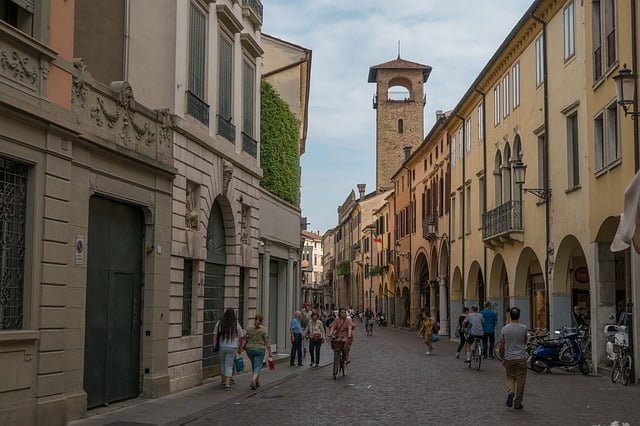 Introduction
Padua is a city with a rich history. According to some historians, this place is the oldest city in Northern Italy, as carbon dating on ancient ruins pegs its age to the 12th century BC. From that point, it developed into a centre of culture and learning, especially during the days of the Venetian Empire and the Renaissance. So while it languishes in the shadow of nearby Venice, don't sleep on this underrated destination.
Top Attractions
Begin your time in Padua with a visit to the Scrovegni Chapel. Despite its size, don't miss this spot, as it features a stunning fresco by Giotto, a famed Italian artist. Because of this work, UNESCO recognized this chapel as a World Heritage Site in 2021.
However, this building's limited capacity means that accessing it can be a challenge. To visit, you must book a time slot well in advance. By some reports, you may have to do this two to three weeks before your visit. But we recommend checking earlier than that, just to be safe.
Next, make your way over to the Basilica of Saint Anthony. This church is notable for a couple of reasons. Firstly, it is famous as a pilgrimage site, as you'll find relics of Saint Anthony (his tongue and chin) here. Secondly, it boasts a unique architectural style that blends Romanesque, Gothic, and Byzantine elements.
As you walk about this basilica, do admire its main altar and its many sculptures. However, remember that this still is a place of active worship. So keep your voice down, dress respectfully, and don't disturb those in prayer.
Learn about the roots of modern medicine by dropping by the Museum of the History of Medicine of Padova. Padua boasts one of the world's oldest universities (more on that later). And as a result, it sparked the creation of one of the first medical schools. In this interesting museum, you'll learn about how this craft evolved from its earliest beginnings to how we know it today.
If you're an art lover, make sure you include Musei Civici di Padova in your itinerary. Within, you'll find works from artists like Giotto and Bellini, among others. But, before leaving, don't forget to check out the sculpture garden outside.
Other Attractions
As mentioned earlier, the University of Padova is one of the oldest colleges on the planet. In terms of continuous operation, it is the world's fifth oldest university, as it has granted degrees since the 13th century. It remains one of the top schools in Italy, as it regularly ranks in the top five.
Over the years, it has graduated many celebrated alumni, with Copernicus and Galileo being the best known. Be sure to take the guided tour, as active students lead them.
Birthing one of the world's oldest medical schools wasn't the University of Padova's only gift to the world. In addition to that, they also created Orto Botanico di Padova. This green space was founded in the 16th century, and presently, it is the world's oldest continually operating botanical garden.
In its modern form, it sprawls over 22,000 square metres and showcases over 6,000 distinct species of flora. But as spectacular as its blossoms and trees are, it is also architecturally pleasing. Daniele Barbaro designed the place, who envisioned a grand square within a circle.
Speaking of squares, Prato della Valle is one of the finest piazzas that you'll find in Padua. Originally built as a temporary theatre for Venetian nobles, it quickly became one of Padua's most treasured public spaces.
The space is vast, covering 90,000 square metres and consisting of an island at its centre. Today, it is a popular gathering place during evenings and weekends. When a festival is happening, this venue often hosts it.
End your trip to Padua by spending an afternoon or evening in its Centro Storico. Walk amidst its Renaissance architecture and visit the churches and other attractions not mentioned in this brief guide. Then, finish off your time by dining at one of its many restaurants.
What To Eat/Drink
As you move from one attraction to another, you'll work up quite the appetite. When you do, find a place that'll sell you a Tramezzino. The Tramezzino is a sandwich that features tuna, prosciutto, and cheese, complete with mayonnaise.
If you are travelling in the Padua area during the holiday season, drop by a forno (bakery) to see if they're selling Pandoro. Shaped like a star, this yellow bread features copious amounts of egg yolk, as well as powdered sugar on top. Some come with custard or an ice cream filling, so shop around.
End your day by having some Aperol. This alcoholic concoction is a liqueur that was invented right here in Padua. It has a unique flavour profile, consisting of sweet and sour oranges, rhubarb, and herbs. Try it with Prosecco and a bit of soda water!