Pakse Travel Guide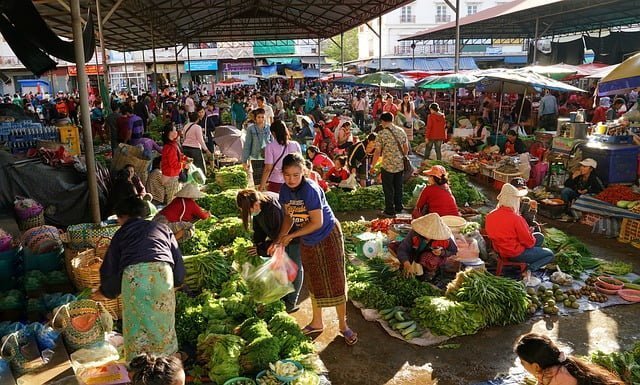 Introduction
Situated in the South of Laos, Pakse is the regional centre for this end of the country. Among travellers, it is known for being a staging point for trips into the Bolaven Plateau, an agricultural region known for its waterfalls.
Whether you are passing through on your way to the 4,000 islands, or are just looking to get off the beaten track in Southeast Asia, you'll find enough to keep you busy here for at least 2-3 days.
Cultural Attractions
Start your cultural tour of Pakse by dropping by Wat Luang Temple. The largest and most important temple in town, this Buddhist wat is known locally as a centre of monk education. Guides will be more than happy to relay the story of their founder, told in pictures by the murals which hang on the wall in the more modern buildings within this compound.
The pillars and the dazzling tiled roof of the oldest building are also among the highlights of Wat Luang, so be sure to get good pictures while you are here.
There are many other wats in the Pakse area, but if you are pressed for time, make sure you make time in your schedule for Chomphet Stone Sculpture Village and Temple Complex. A massive Buddha image is this attraction's main draw, but you'll also find masons who are employed in the art of creating new images for customers across Laos.
Give them plenty of space, and you'll get to watch as they craft a plain, featureless stone into a beautiful representation of the leader of their religion.
Despite what you might think, Phou Asa Mountain, a local attraction, is actually more of a cultural attraction in the Pakse area than a natural one. Sitting atop a sizable hill which is called Phou Asa, you will find columns of flat, pancake-like rocks surrounding a complex which is believed to be the ruins of an ancient Buddhist temple.
After you have a chance to pour over the site, scope out the outstanding views this high hill gives you over the plains of Southern Laos – if you can, plan your visit when the light is right. Be sure to hire a guide if you head here, as they will grant insight into the history of the site and the lives of locals.
While Laotian food isn't as celebrated as Thai or Vietnamese cuisine, there is a discipline to cooking that varies notably from what is practised in neighbouring countries. To get a hang of this little-known cuisine, be sure to book a cooking class during your time in Pakse.
From larb to noodle dishes to mango sticky rice, you'll be taught the skills you need to know in order to learn how to put these dishes together competently. In the end, you'll receive a certificate commemorating the day's events, giving you something tangible to show off to your friends and family back home.
Other Attractions
Many travellers who base themselves in Pakse do so to rent a bike and stock up on provisions before heading out on a multi-day tour of the Bolaven Plateau. Situated at a high elevation relative to the surrounding region, its cooler climate has made it a haven for coffee farmers.
It is also known for its waterfalls and amazing nature, and numerous small villages filled with genuine Laotian folk, so be sure to take your time should you decide to tour this region.
If you are not satisfied by what you see during your time on the Bolaven Plateau, be sure to also check out the Tad Yuang Waterfalls. Easily accessible as a day trip from Pakse, you'll get to witness twin chutes of water plunging from a 40-metre high plateau into a swimmable gorge below.
With lush jungle and only a handful of people compared to what similar attractions draw in neighbouring Thailand, this place will prove to be a relaxing and refreshing day for those who choose to visit it.
Want to get a great view of the Pakse region while getting a chance to admire yet another hallowed local Buddhist symbol? Hire a tuk-tuk and head up to the Golden Buddha late in the afternoon.
It won't park you at the base of the statue, though – instead, you'll have to scale hundreds of steps to make it to the top. Once you do make it, you'll have an outstanding view of the area, which includes the lazy Mekong River.
Back in town, observe the locals as they go about their daily business by walking the aisles of the Daoheuang Market. A sanitized version of a Southeast Asian market for tourists, this most certainly is not – as you pass from stall to stall, you'll witness local specialities, ranging from wild caught frogs to severed pig's heads.
There is more conventional fare as well, but the rawness of this place will give you an authentic experience that better-known markets often fail to deliver.