Palermo is one of the most fascinating cities in Sicily. With a rich history that has been influenced by the Phoenicians, Arabs, and Normans (among others), this city offers visitors a rich mix of architecture and attractions.
From its detailed museums to its lively restaurant scene, you'll quickly forget about the Mafia stereotypes that dog this place.
Travel Guide to Palermo, Sicily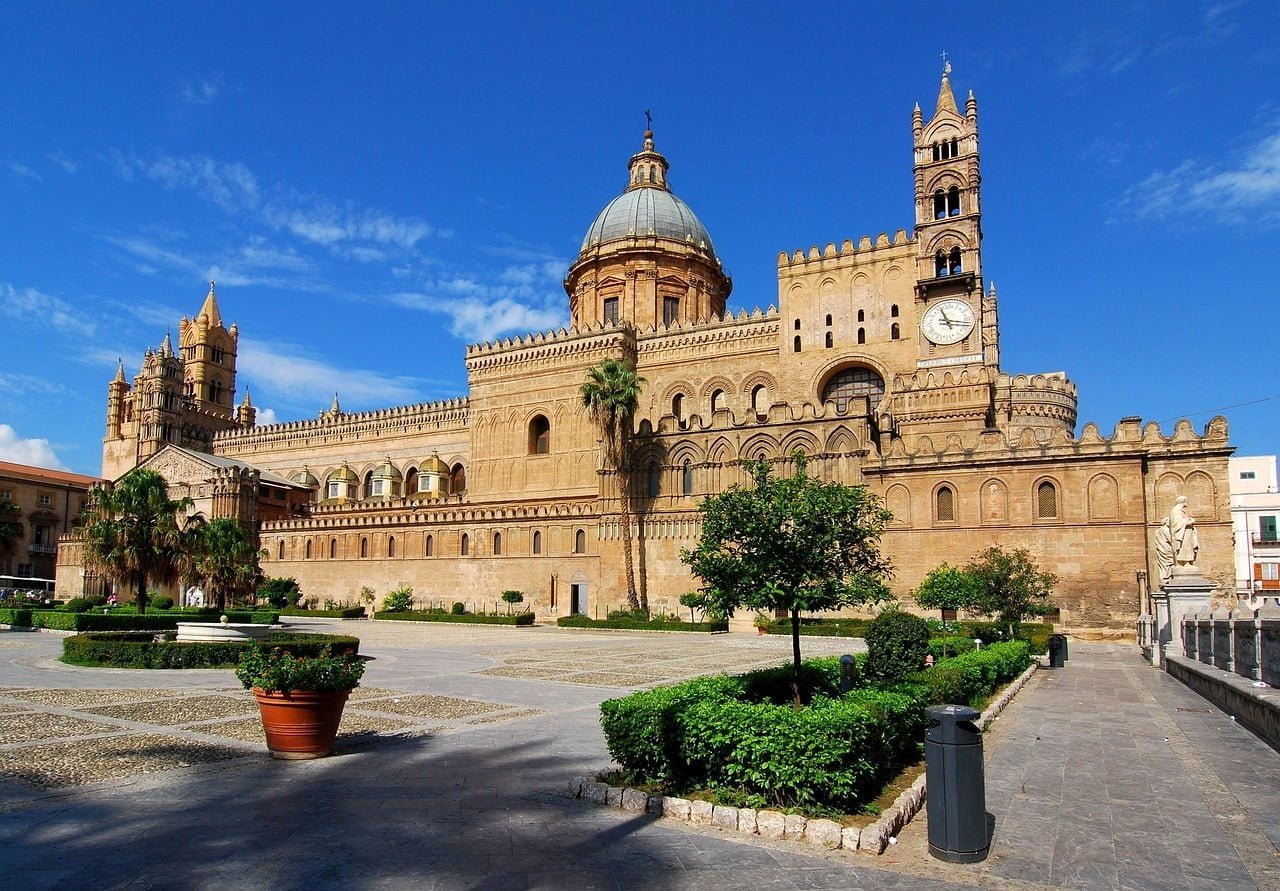 Palermo Top Attractions and Places To Visit in Sicily
Palermo is steeped in history, with scores of popular attractions to explore. One such place is Palazzo Steri, which was once the home of Palermo's Chiaramonte family. However, it was notorious for its association with the Holy Inquisition, a bloody crusade waged against heretics of the Roman Catholic church.
Today, it is a museum. Within, you'll find many interesting collections, such as works by artists like Renato Guttuso, and graffiti made by prisoners detained during the Inquisition.
Another fascinating Palermo attraction is the Church of Saint John of the Hermits. This small church, which dates all the way back to the sixth century, blends Arab-Roman and Romanesque styles of architecture. The result? A church that looks every bit its age.
Soak up its atmosphere by going for a slow, deliberate walk through its cloisters, then head up the bell tower for an excellent view of Palermo. There is a downside to visiting, though, as they charge 6 EUR for admission. However, if you're a fan of ancient churches, it may be well worth the price paid.
Visitors will then want to check out Palermo Cathedral, which sits in the heart of the city. The cathedral was built in 1185 and features stunning mosaics and paintings. If you're in a hurry, don't miss the one depicting the Madonna. Created in the 13th century, this portrait of the Mother of God will touch believers and non-believers alike.
Lastly, take a short day trip from Palermo to visit the Town of Monreale. Monreale is a cute, sleepy community that is most famous for Monreale Cathedral. This spectacular building has garnered a UNESCO World Heritage destination for its golden mosaics, but the rest of the structure is jaw-dropping, for the lack of a better term.
Video: Palermo Vacation Travel Video Guide

Source: Expoza Travel channel on YouTube
Other Cultural Attractions: Trip To Palermo, Sicily
Palermo has no shortage of stunning scenery, but on arrival, the dramatic Monte Pellegrino will be the first feature that captures your attention. Rising nearly 2,000 feet above the sea, you can access the edge of this cape via a hiking trail.
Paved with granite stone, it isn't the most rustic path, but the burn you'll feel on the way up will be the same. At the end, you'll have unparalleled views over Palermo. But while you're at the top, also check out the sanctuary of Saint Rosalia, who is the patron saint of this city.
If the idea of hiking thousands of vertical feet makes you break out into a sweat, you may want to get your dose of nature at Orto Botanico dell'Università di Palermo. Spanning 30 acres, this 240-year-old garden contains thousands of species of flora. However, it is also to a collection of parrots who had escaped from nearby aviaries in the past.
Fans of the performing arts will want to check out Palermo's historic opera house, Teatro Massimo. When it opened at the end of the 19th century, it was the biggest opera house in Italy and the third-biggest in Europe. And in modern times, it was the backdrop of the final scenes of Francis Ford Coppola's Godfather III.
Soon after your arrival, call the ticket office to see if there are any upcoming shows. If there are, you'll be in one of the most immaculate theatres anywhere in Europe, as its rich interiors and pin-drop acoustics will reinforce.
End your trip to Palermo by spending an evening in Piazza Pretoria. This square is home to Fontana Pretoria, one of this city's most bold fountains. Because of this, it is a natural gathering place, making it perfect for people-watching.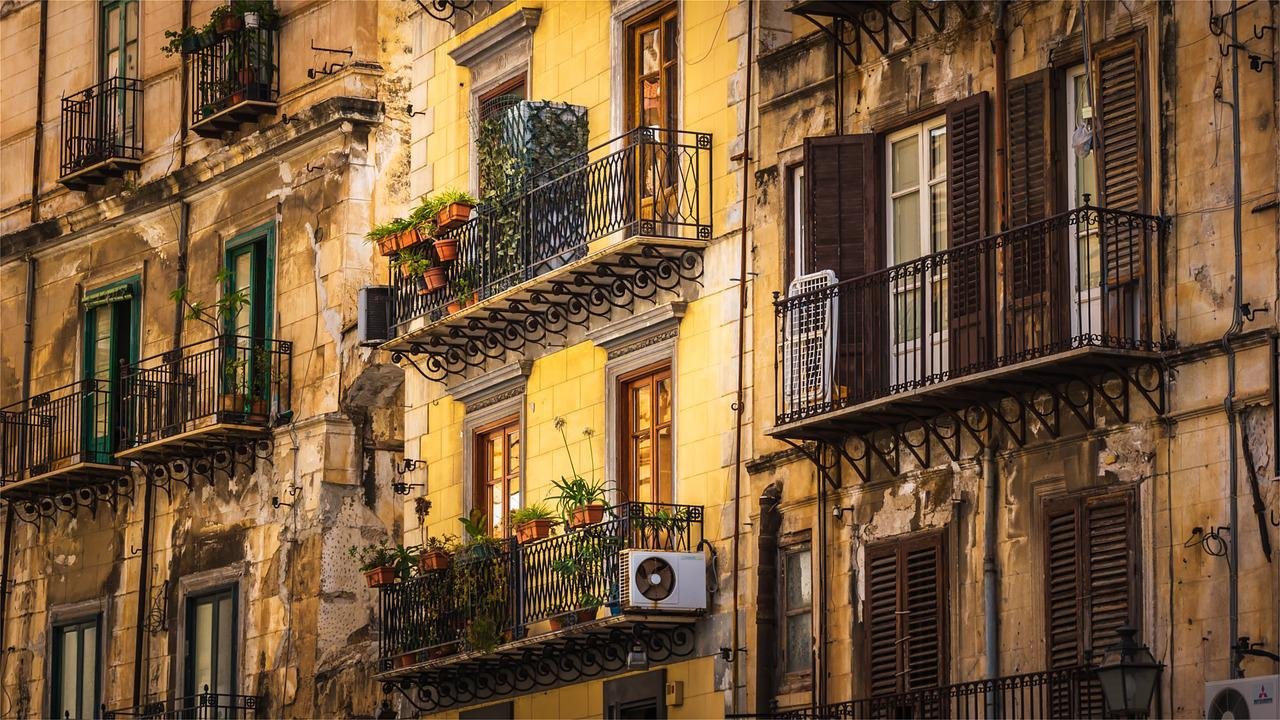 What To Eat and Drink in Palermo, Italy
Sicily is a marvelous place for foodies, and as Sicily's capital, Palermo is the perfect spot to sample what this island has to offer. But if it's local food that you're after, start by having Pani ca Meusa for lunch.
This sandwich features fresh bread and a hefty helping of local cheese. However, this offering is for the adventurous, as the meat portion is offal – calf's lung and spleen, to be exact.
At dinner time, go to a restaurant that serves Pasta chî Sàrdi. This dish, which traces its origins from Sicily's Arabic days, consists of bucatini noodles and a sauce made from sardines, pine nuts, fennel, and saffron.
End your day on a sweet note by having a slice of Torta Setteveli. This treat is an Italian cake that boasts seven layers of chocolate. Among them are layers of Bavarian cream, chocolate mousse, and a dark chocolate glaze on top, so savour the experience.