Patna Travel Guide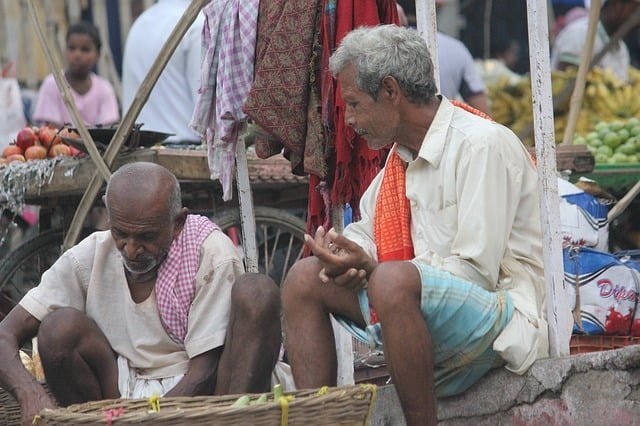 Introduction
Balancing rapid growth in the modern era with its rich past, Patna is a hidden gem in India. It is located close by to UNESCO-protected ancient ruins and has museums with loads of artifacts from millennia ago.
If you're looking for a place to get off the beaten track in India, this is a great place to do so.
Come check out our Patna backpacking travel guide as we cover the best things to do in Patna, India.
Top Attractions
Not sure if Patna is worth your time? Making this city your home base for a day trip to Nalanda will make this stop a memorable one. Nalanda is a ruins complex that was once a Buddhist monastery.
Built in the 5th century, the learning environment here provided the knowledge base for India's first universities. Over its 700 years of existence, it drew pupils from across Asia. Hailing from nations like Nepal, China, and Korea, they brought back teachings to their homelands.
Because of its dedication to learning and its well-preserved bones, UNESCO recognizes Nalanda as a World Heritage Site. It lies 94 kilometres outside Patna, so expect to spend more than an hour in transit each way.
Learn more about the history of this region by patronizing the Patna Museum. Opened in 1917 during the British Raj period, it serves as one of two state museums in Patna. Inside, you'll find artifacts from the later years of the Mughal Dynasty to the present day. Items from the past few centuries include sculptures, tools, handicrafts, as well as photos from that time.
Government officials moved most ancient items to the Bihar Museum following its completion in 2015. While this building is the polar opposite of the Raj-era Patna Museum, its holdings are arguably more compelling.
As you make your way through its galleries, you'll find pieces that date back to the Indus Valley Civilization. That puts some of its artifacts at over 5,000 years old – when they were rising, so were the Egyptians!
Highlights of other galleries include objects from the Shishunaga, Nanda, and the Maurya dynasties, historical art, and various crafts. On your way out, have a meal at The Potbelly, a restaurant that serves authentic Bihari cuisine.
Buddhism isn't the only religion that has significant heritage in the Patna region. Sikhs have a history here as well – the presence of Takht Sri Patna Sahib is clear evidence of that. Devotees built this magnificent Gurdwara in the early 19th century to acknowledge the birthplace of Guru Gobind Singh, the tenth guru of Sikhism.
Made of beautiful white marble that gleams in the sun, it is spotlessly clean inside. When you are finished touring the grounds, stick around for a free vegetarian meal. Come back after dark if possible, as the outside of this Gurdwara is brilliantly lit up at night.
Other Attractions
Are you still in the mood to check out religious landmarks? Make room in your schedule for Mahavir Mandir. Its builders dedicated this Hindu temple to Lord Hanuman, making it one of the holiest in Northern India. Among the usual attractions is one that is rather unique – here, you'll find a stone floating in water.
However, don't expect to be the only visiting. Every year, this temple draws millions of pilgrims – weekends, Tuesdays, and holidays are particularly busy.
Combine culture with a spot of relaxation by spending an hour or so in Buddha Smriti Park. The city of Patna created this beautiful green space to honour the 2554th anniversary of the Buddha's birth. When it opened several years back, the Dalai Lama himself was kind enough to inaugurate the park in person.
Did you know a branch of a bodhi tree planted in Sri Lanka centuries before came from Patna? During the dedication ceremony, a representative from that country brought a branch from that same tree to plant in Patna. Pretty cool symbolism, if you ask us.
This park's features include a 200-foot high stupa, smaller stupa styles from around the world, and a meditation hall. At night, a laser show illuminates the central stupa, so watch if you don't have anything better to do.
Are you touring India with kids? Give them a break from the chaotic streets of Patna by spending time in the Sanjay Gandhi Biological Park. Opened in 1973, this space is half botanical garden, half zoo. The zoo side has 100 different species, including tigers, hippos, crocodiles, and Indian rhinos. The botanical garden has 300 species of flora – attractions include a rose garden, a glass house, and an orchid house.
Get away from the noise and bustle of Patna by taking temporary refuge in Eco Park. It is less crowded, has jogging tracks, and water features that will ease your mind. Best of all, it is adjacent to Patna Zoo – pop over if you find yourself getting overwhelmed.