Pattaya Travel Guide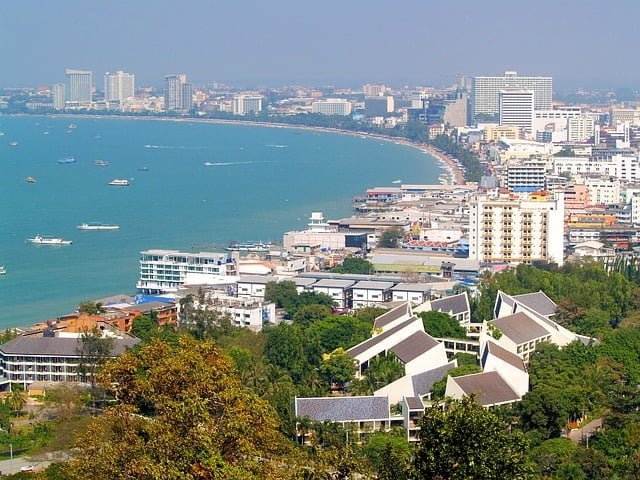 Introduction
While some travellers dismiss this city out of hand, Pattaya has not become immensely popular over the past 60 years by accident. Situated on a nice stretch of beach a short distance from Bangkok, this place got its start as a place of relaxation for off-duty service members in the US Army during the Vietnam War.
From that time on, word spread about this Southeast Asian paradise, and while its current state would lead many to describe as anything but, those who dig a vacation in a destination with an urban beach, plenty of amenities, and no shortage of distractions may very well love it here.
Cultural Attractions
While Pattaya is not known in Thailand for being a proper cultural hotspot, there are nonetheless several sights that will be of interest to those into temples and museums. Of all the cultural attractions in the area, the Sanctuary of Truth is the most interesting by far.
A massive Buddhist temple built almost entirely of wood, this elaboration seaside structure dominates the skyline for miles, as it stands 105 metres above ground level. Within, visitors will find countless statues depicting the Buddha and figures and themes from Buddhism and Hinduism.
A work in progress since the 1980s, the full realization of Lek Viriyaphant's (the Thai businessperson behind the creation of the Sanctuary of Truth) vision is not expected to be completed until 2050, so expect ongoing construction during your visit whenever it happens in the future.
If you consider yourself to be a lover of art, make a point to check out Anek Kuson Sala during your stay in Pattaya. A museum which has devoted itself to the promotion of Chinese art – from jade jewellery to priceless sculptures and pottery, you'll be floored by the quality of this outstanding collection.
Case in point – Anek Kuson Sala is the only museum in the world outside China which has been entrusted with displaying a portion of the massive Terracotta Warrior collection – at present, a dozen of these painstakingly created statues are based here, so be sure to see them while they are still there.
Most of Pattaya is given over to the enjoyment of life in excess – however, those seeking the peace and solace of a Buddhist temple will enjoy spending some spare time within the grounds of Wat Chai Mongkon.
Despite sitting unnoticed by most visitors to the city, this wat is huge, with over 30 buildings sitting on over 10 acres of land. Take your time strolling amidst its beautiful structures and statues – the chaos that rules the streets elsewhere in Pattaya will be there when you are ready to face it head on again!
A Big Buddha statue located atop Pratamnak Hill is another religious point of interest worth visiting while you are in the Pattaya area. An 18 metre tall seated Buddha which overlooks the bustling city below, it is also an excellent place to grab a panoramic photo of Pattaya.
Other Attractions
Love it or hate it, Pattaya Walking Street is home to the vast majority of this city's restaurants, bars, and entertainment venues. A full frontal assault of red and pink neon signs, this part of town will overwhelm your senses from the second you arrive.
Be prepared to be besieged by touts trying to get you to eat at their establishment, buy their products, or to come in and see an adult show in their bar. On the last point, talk to locals/hotel staff about reputable venues, as there are more than a few joints which run costly scams which ensnare fresh victims on a nightly basis.
Take a break from the concrete and bright lights of central Pattaya by spending a couple hours exploring the Nong Nooch Tropical Botanical Garden. Set on over 600 acres of land once slated to become a fruit farm, it is been ranked by some publications as one of the most beautiful botanical gardens in the world.
While its main focus is on tropical plants from Southeast Asia, Africa, and the Americas, this complex also contains meticulously maintained French and European style gardens as well, making this place perfect for any who admire greenery.
Travelling with family through Pattaya, or just tired of its urban beach scene? Cool off and have fun in the process by spending the day at Ramayana Water Park. The largest of its kind in Thailand, it features over 21 water slides, a lazy river, and an on-site food court offering a variety of meal options.
There is also a floating market on a lake located on the property, and Thai massage booths, giving this attraction a local flair as well.
Let's be honest: Pattaya is a city built mostly with tourists in mind. As such, give at least one 'tacky' attraction like Art In Paradise a look before leaving. Featuring 3D creations which blur the line between reality and surreality, the works you'll encounter will play tricks on your eyes the whole way through.
While you may have heard of this sort of place before, just let your pretences go and have fun: after all, isn't that what going on holiday is for?